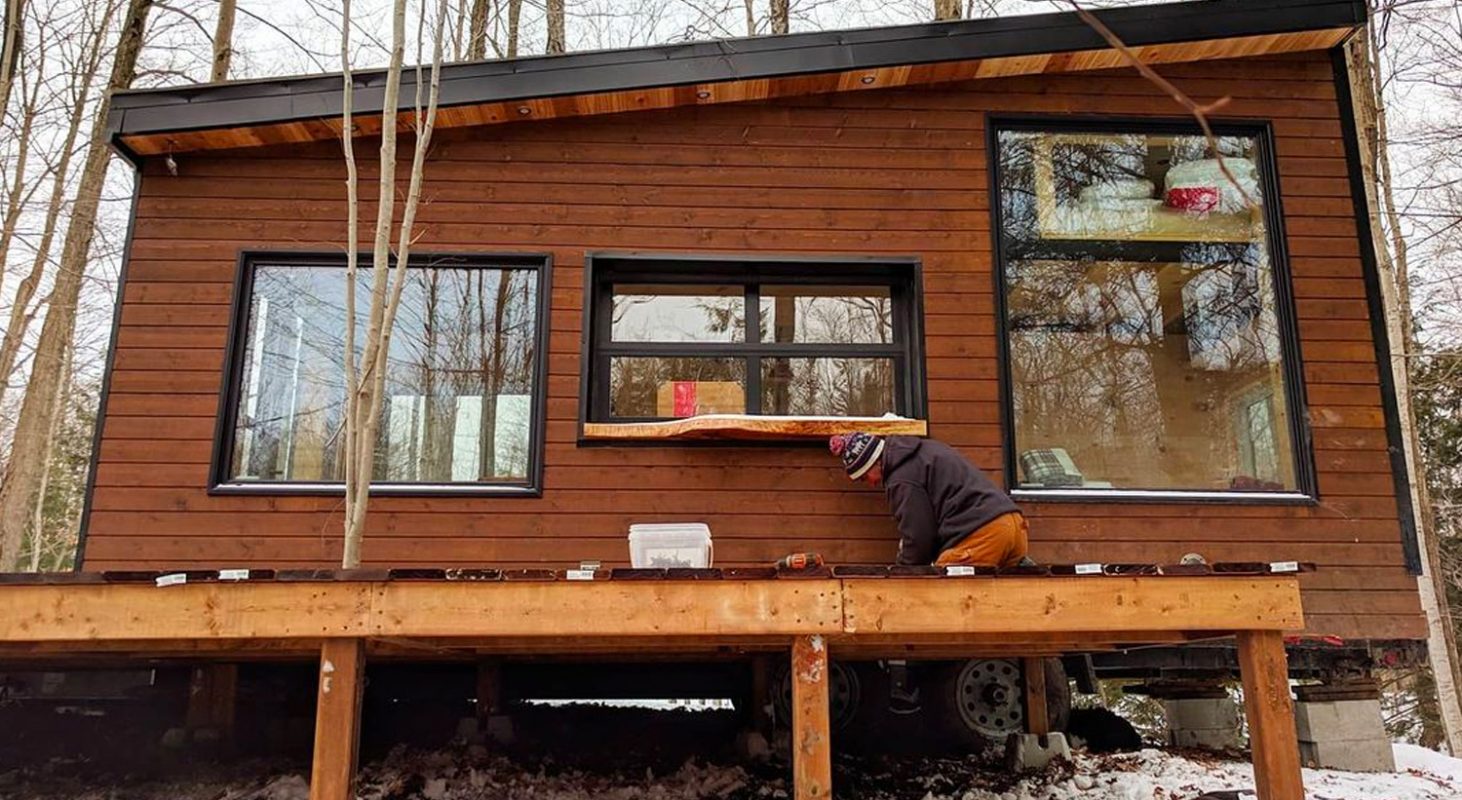 Cabin Maintenance Lead (Full Time)
Accepting applications: Ongoing
Starting date: ASAP
Brief Job Summary
Cabinscape is seeking a reliable, on-call maintenance person with strong problem solving skills to maintain 5 tiny rental cabins. Experience in off-grid systems, plumbing and propane fixtures is an asset. Training provided. Vehicle required. This is an hourly paid potentially transitioning to salaried position (vacation+benefits) with great growth potential.
Full Job Description
Do you love the outdoors? Working with your hands? Being on the open road? Do you thrive in jobs where no day is the same? As our skilled maintenance person extraordinaire, your primary responsibility will be keeping our cabins in tip top shape. Your day-to-day will include a wide variety of activities such as general cabin repairs, construction assistance, preventative maintenance, and emergency guest assistance. Being reliable and self-motivated with a keen eye for detail is essential in this job. You should have the manual dexterity and physical stamina necessary for this kind of work which will also require a substantial amount of travel time.
Duties + Responsibilities
-Install or repair necessary equipment as needed
-Check control panels and electrical wiring (12V, solar and 110V) to identify issues
-Complete regular maintenance tasks, such as generator maintenance, cleaning water intakes, sanding and refinishing
-Inspect and troubleshoot various equipment and systems (12V electrical, gas appliances, plumbing fixtures)
-Perform minor fixes, such as repairing broken locks, damage to walls, etc.
-Manage tasks and reports via an online / app interface
-Be prepared to drive distances (1+ hours) between cabins regularly
-Respond quickly and interact with guests to assist with issues
-Occasionally perform necessary cleaning activities, such as dusting, mopping, trash removal, etc.
Requirements + Qualifications
-High school diploma or equivalent
-Working knowledge of 12 volt wiring, solar power, plumbing, and electrical systems
-Experience working with tools, including hand and electrical tools
-Ability to read and utilize technical manuals and drawings
-Excellent communication and interpersonal skills
-Friendly and hospitable
-General passion for creative problem-solving
-Love of the outdoors and a solitary work environment
-Digitally competent with access to a cell phone
Schedule
– Flexible hours that may include weekends, nights, short shifts and long shifts
– On call availability, in addition to normal hours
Compensation + Perks
-Hourly Pay $28-$30/hr (dependent on experience) | Salary negotiable
-Paid travel time
-Free cabin accommodations! We want you to know our cabins inside and out. This means staying over at our cabins and getting the full Cabinscape experience.
We are currently seeking a head of cleaning, full time and part time cleaners. Partner applications welcome.
---
Apply