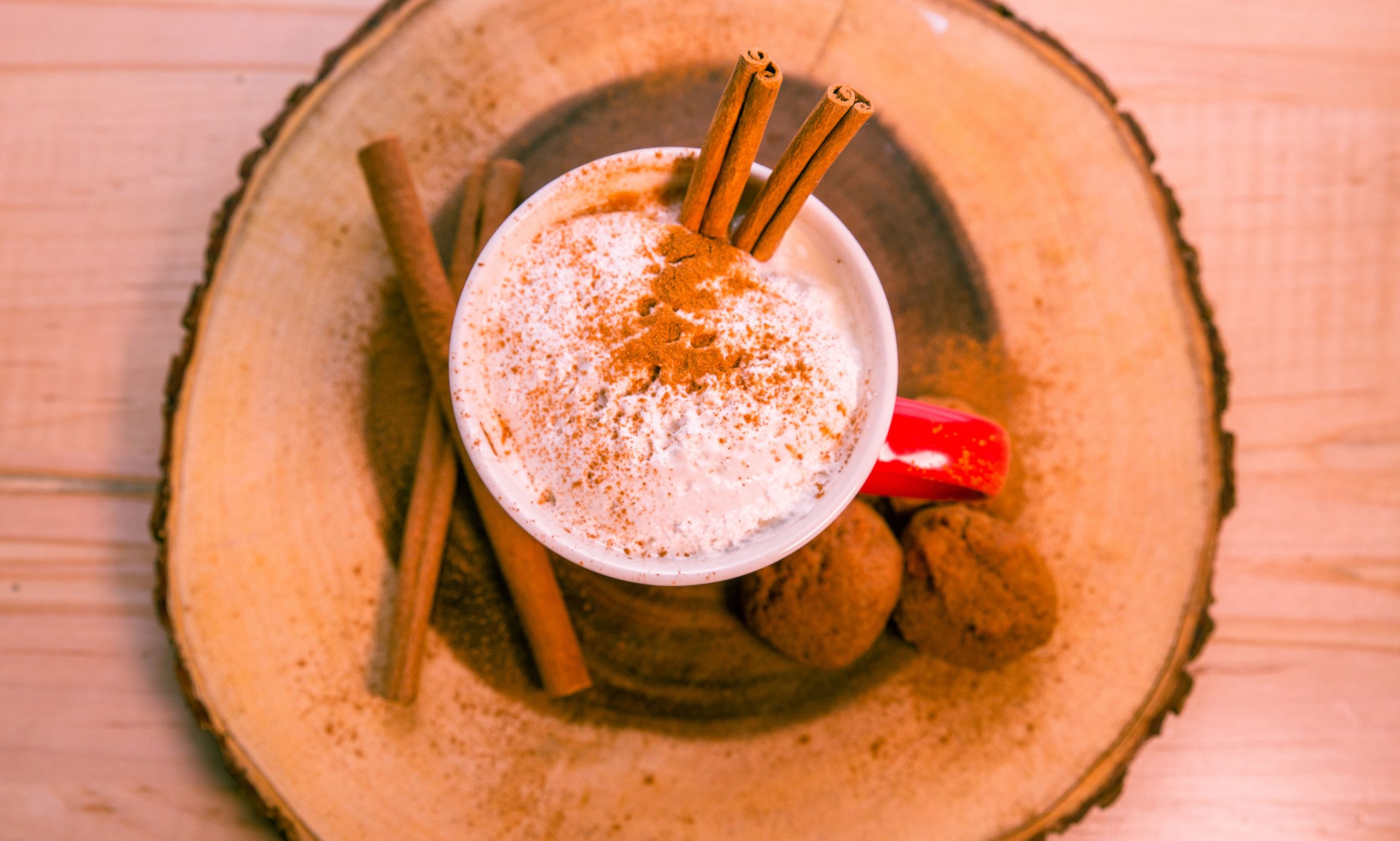 Vegan Eggnog Recipe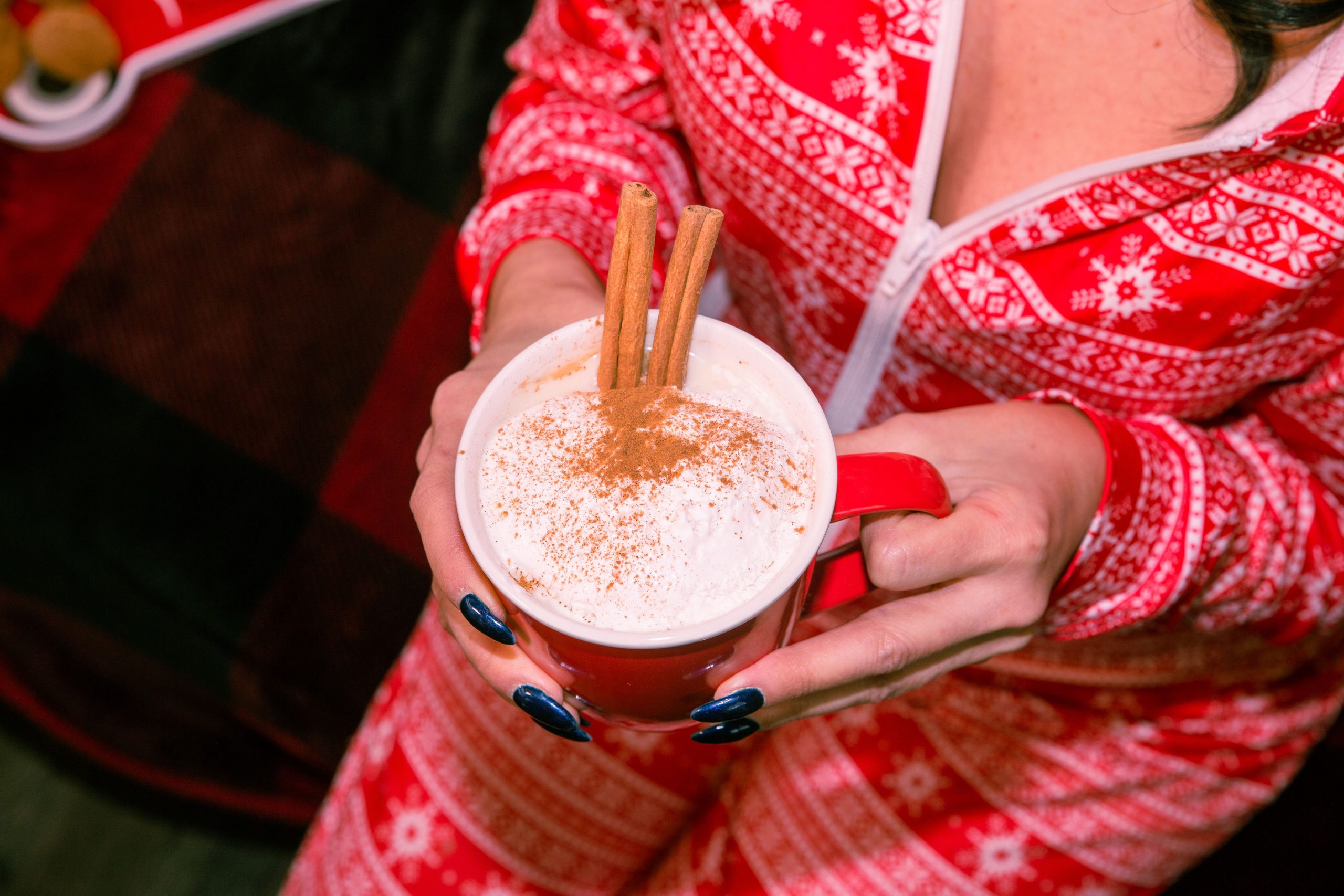 This traditional festive drink has a non-dairy spin! Try this recipe for a Vegan Eggnog during the holidays.
Vegan Eggnog Recipe
All you need:
🎄2 cups of oat milk
🎄2 tbsp condensed coconut milk
🎄1/4 cup coconut sugar or 2-4 tbsp of organic maple syrup
🎄1 tbsp arrowroot flour
🎄2 tsp of nutmeg
🎄1 tsp cinnamon
🎄2 tsp vanilla extract

Toppings/Optional
🎄Cinnamon Sticks
🎄Coconut Cool Whip
Directions:
1. Prep out all ingredients.
2. Whisk: In a large pot on stove, whisk until well combined without heating just yet. Vigorously whisk until there are no clumps of starch.
3. Heat: Turn on the stove to medium-high heat, heat the Eggnog until right before it boils. You should see a few bubbles appear on top. Reduce heat to low, and whisk until it thickens, about 4-5 minutes.
4. Cool: Remove from heat and allow to cool for 5 minutes. Then carefully pour into an airtight glass and allow to cool down further until it's not warm anymore before placing in the fridge to chill for 1-2 hours.
5. Enjoy: Serve with vegan Cool Whip, and Cinnamon sticks, sprinkled with extra Cinnamon on top, with or without alcohol!
Alcohol Options: If you like to make this more like a traditional nog, you can add in your preferred alcohol! Many liquors are actually naturally vegan, too. You can use bourbon, dark rum, brandy, or cognac.
BONUS! Pair with your favourite sweet treat or a seasonal charcuterie!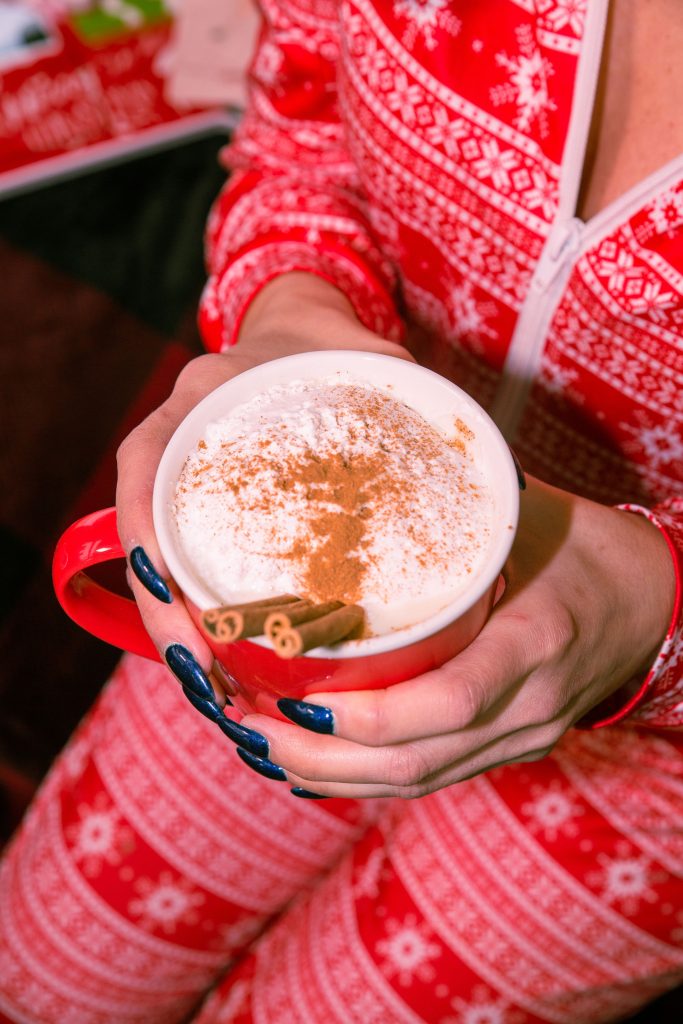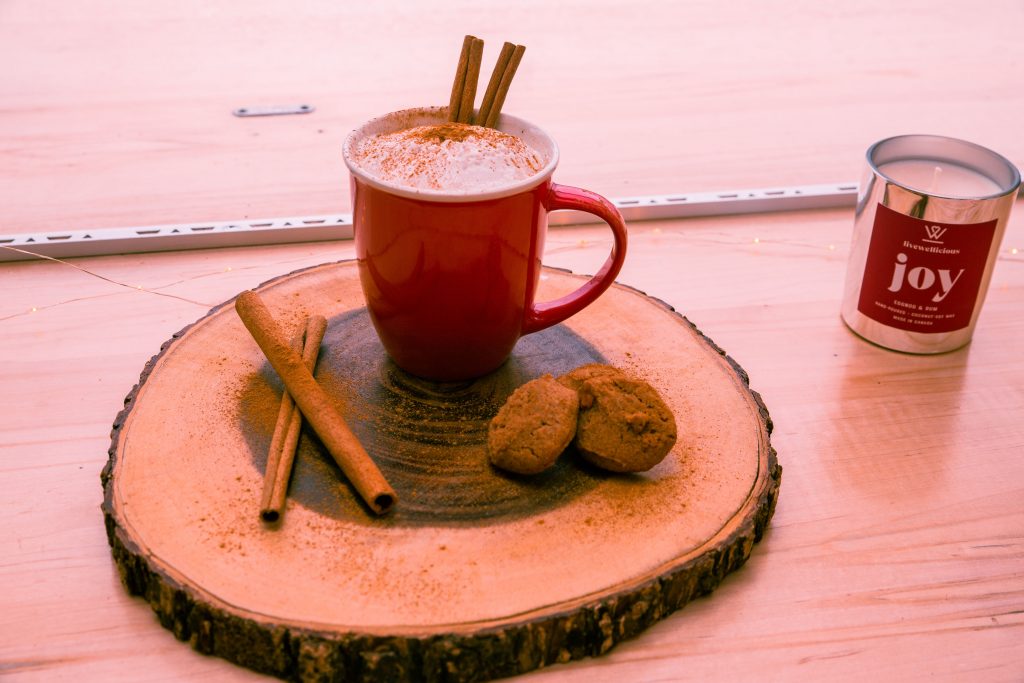 Pictures and recipe by @livewellicious on Instagram (Photographer @mikegentilemedia, Makeup @michelerosebeauty, Hair @salonkink_bystefany)