Groups & Gatherings
Available exclusively at our CABINSCAPE Camp locations
Looking for a unique spot to host your next family gathering or workplace retreat? Take a walk on the wild side and book your next group getaway on your own private lake in the Ontario back country. Our CABINSCAPE Camp locations in the Kawarthas & Muskoka are the first off-grid tiny cabin campgrounds of their kind in Canada, providing you and your group exclusive access to eco-friendly wilderness adventures right outside your door without having to forgo the creature comforts of home.
CABINSCAPE Camp: Muskoka
Located on our very own private lake in Limberlost Forest & Wildlife Reserve, this property features 14 Cabisncape Micro Cabins, each with their very own kitchenette, queen-sized bed, & en-suite toilet. All cabins are identical in design, and come with a private fire pit, BBQ, set of Muskoka chairs, and picnic table. Complimentary canoes are available to all guests.
There is a communal fire pit and picnic area located on the property for a group gathering space and more than 70km of hiking, biking, skiing, and snowshoeing trails at Limberlost Forest – making for a pretty amazing group adventure!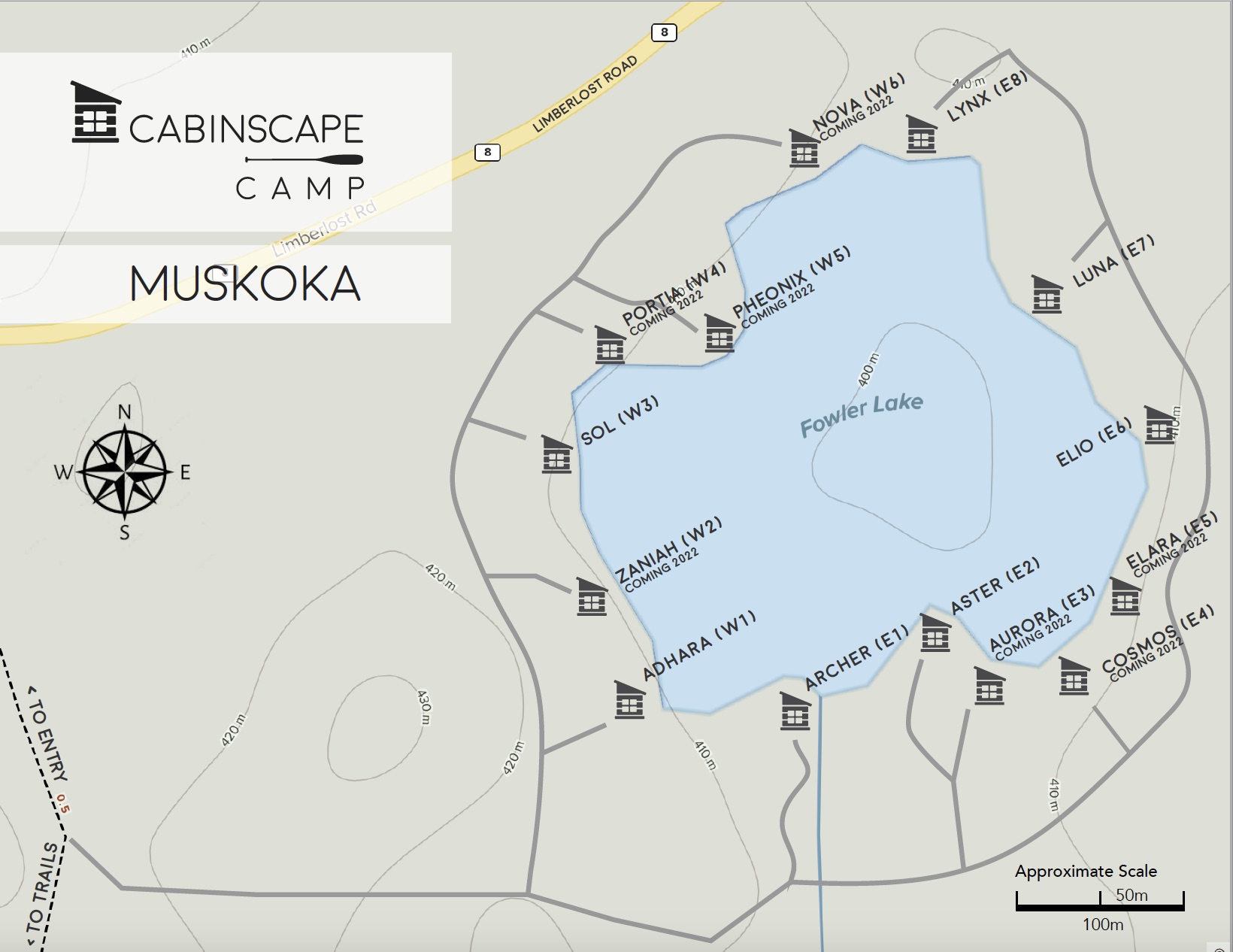 CABINSCAPE Camp: Kawarthas
This magnificent 230 acre property overlooks a sparkling blue, spring-fed lake in Kirkfield, Ontario (which is the result of a former limestone quarry). This incredibly unique and otherworldly landscape is just 1.5 hours from Toronto and is home to 5 lakeside Wilderness Cabins and 6 secluded canvas tents tucked within the forest. Each cabin is located on its own big, beautiful and secluded lot – with dreamy desert-like vistas.
There is a large communal dock located on the property and a recreation area for a casual pick up volleyball or soccer game. Combine these incredible gathering spots with a plethora of on-site trails, crystal clear lake and complimentary paddle boards for your group, you will savor every moment of your getaway!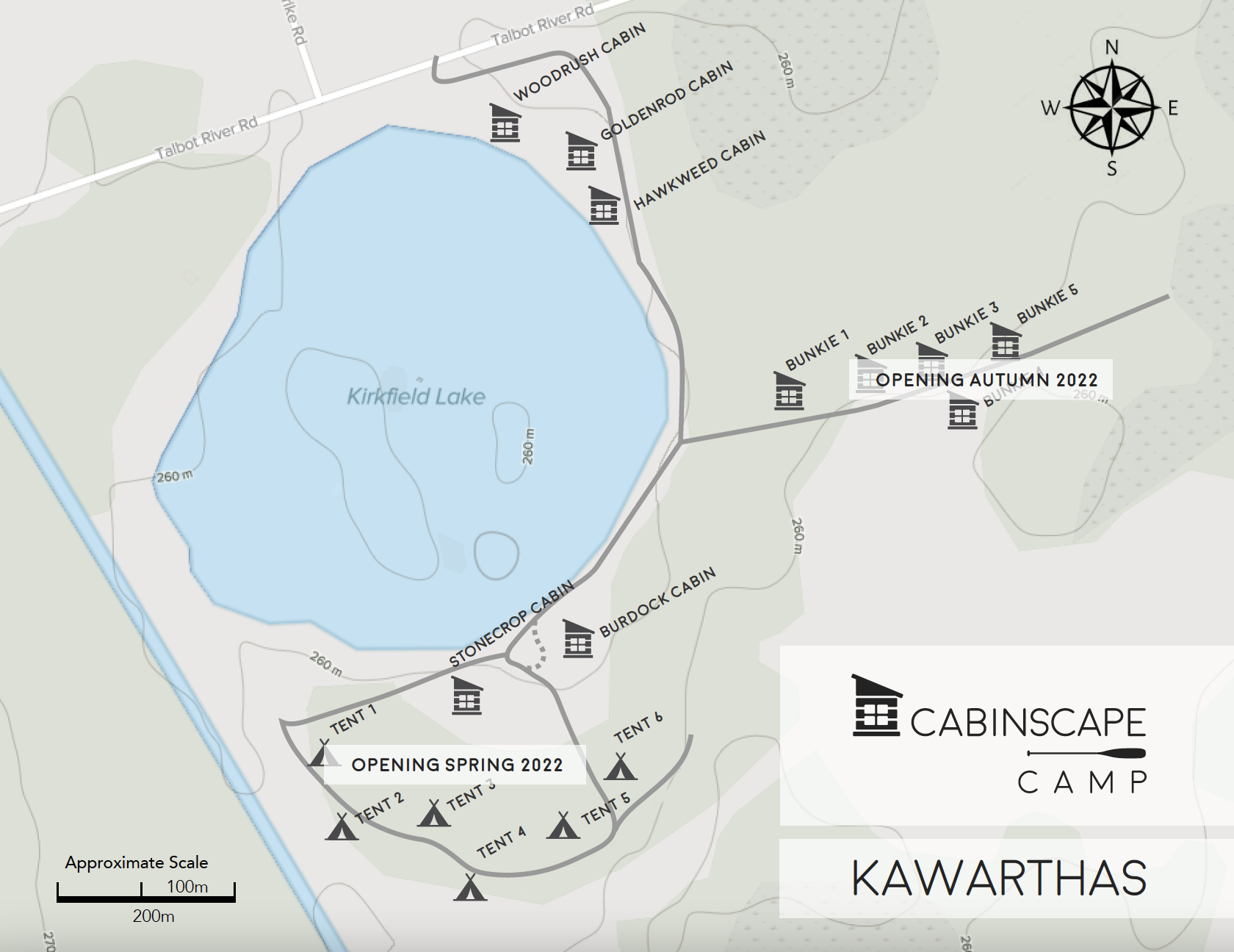 Available to groups of 12 people or more.
Now open for 2022 & 2023 reservations. For pricing & to learn more about group bookings contact us at bookings@cabinscape.com
Looking to explore more?
Let us help you create unforgettable memories and enhance your stay by adding à la carte experiences & kits to your booking! Some examples include: a private fireside concert with professional performers Nick & Benton, an offsite paddling adventure, local on-site catering, and sustainable spa kits courtesy with our partner Harlowe Green.