Book Now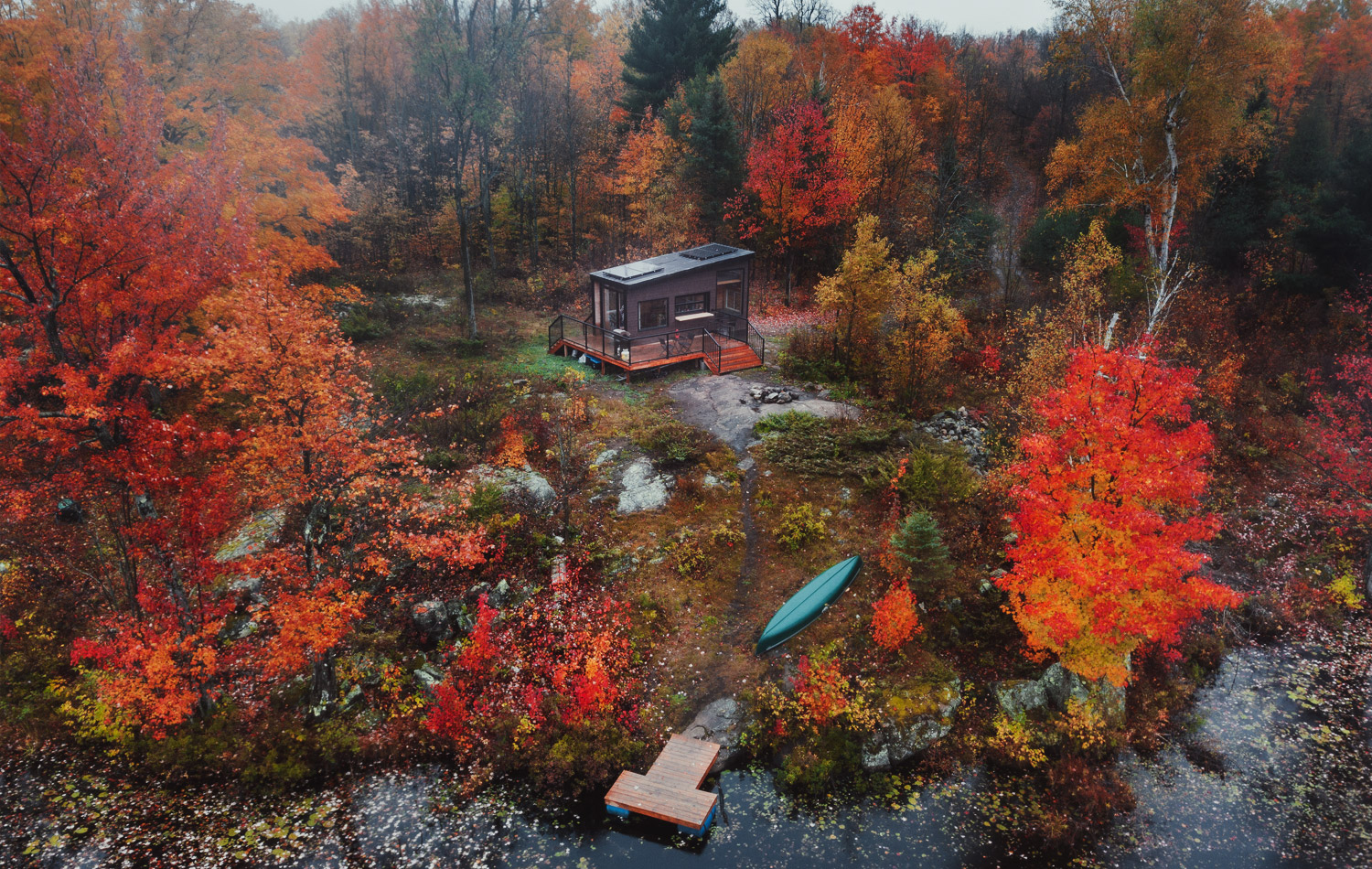 Last Minute Availability
Enjoy the first dustings of snow and festive sights and sounds of the season. Experience the splendour of December with these featured cabins in the woods.
Our Cabins
Our tiny off-grid cabins are placed on beautiful, rugged and private properties that overlook lakes, rivers, meandering creeks and trails — all with varying levels of remoteness to suit your personal adventure style! We are now booking up to 4 months in advance and open reservations on a revolving monthly basis. April dates are now open! May dates will open on February 1st, 2022.
We have several new cabins opening across Ontario this winter! Get on our newsletter list if you'd like to know when new cabins launch.
Adhara Cabin

From:

$

224.00

Huntsville, Ontario
Sleeps 2 | 128sq/ft

$224 Weeknight | $239 Weekend | $264 Holiday

(Limberlost Forest Day-Use Access & Conservation Fee Included)

 

Adhara cabin is located on our very own private lake in

Limberlost Forest & Wildlife Reserve

— soon to be the site of

Cabinscape Camp: Muskoka

. By spring 2022, this pristine lake will be home to fourteen micro cabins, each on its own big, beautiful and secluded lot.

 

This summer, we are launching a handful of these cabins to take advantage of this incredible location. Adhara is one of the first of our Muskoka fleet! All cabins will be identical in design and come with their own fire pit, BBQ, picnic table and two Muskoka chairs. A complimentary canoe is also included in your stay.

 

Conservation & Stewardship | As part of our partnership with Limberlost Forest & Wild Life Reserve and our commitment to sustainable development, a Conservation Fee is included in the rental price. This conservation fee directly contributes to ongoing research, youth education and sustainability initiatives . As a guest, this fee allows for unlimited day-use access of facilities and more than 70km of hiking, biking, skiing, and snowshoeing trails at Limberlost Forest, right outside your door!

Drive-In Year Round | Remoteness: Low

Activities at this cabin:

On-site:

Nearby: