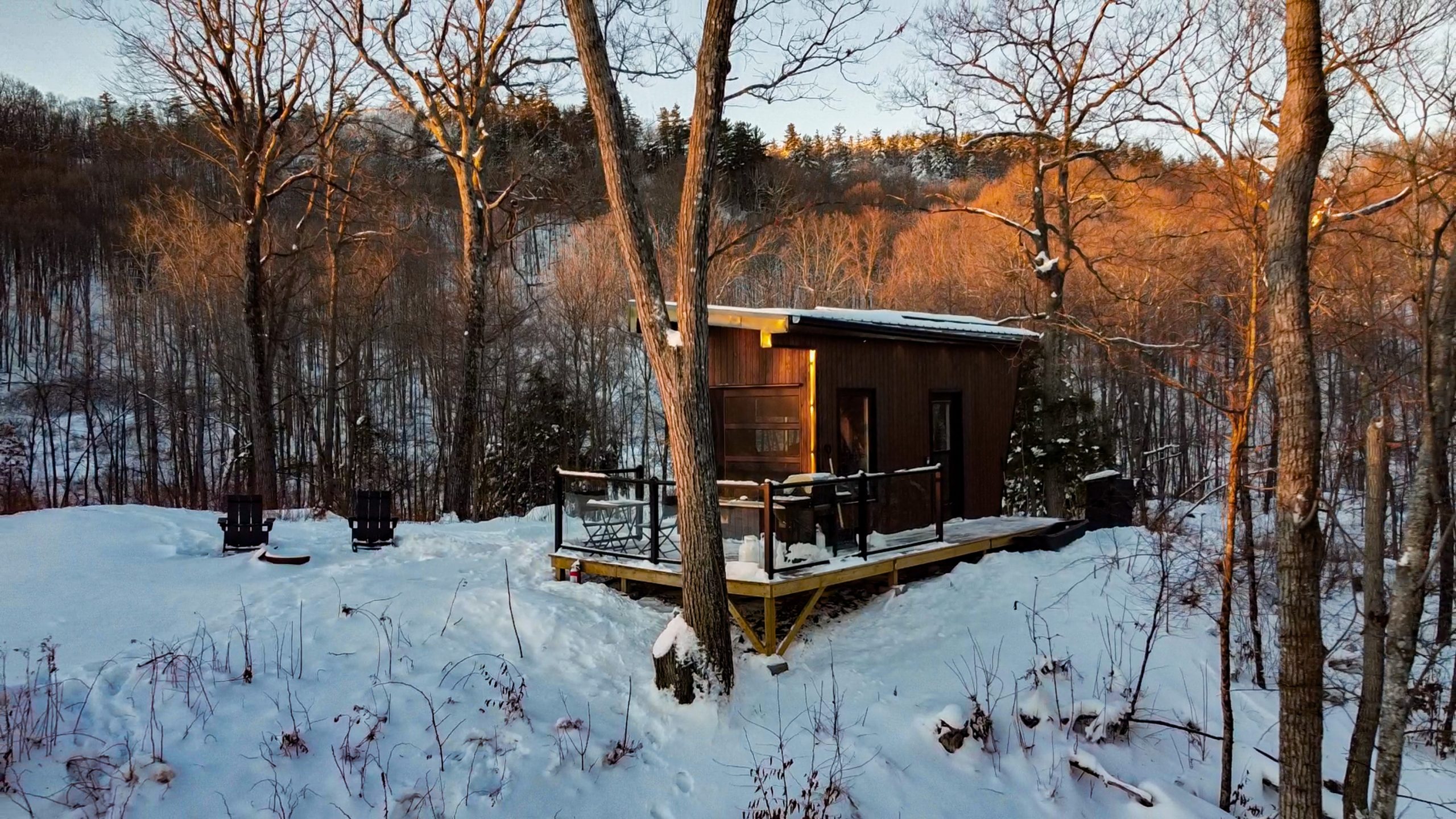 Choose Your Own Adventure: How Remote Do You Prefer Your Cabin Escape?

Ever wonder what a remote off-grid tiny cabin experience is like? Whether you dream of a backcountry getaway or prefer to be nestled in the woods with nearby amenities, we have a cabin suited for you!
At CABINSCAPE, we've made things easy. Our cabins are ranked from low, medium to high remote. Each level sets the tone for a slightly different cabin experience — choose one that matches your personal adventure style.



HIGH REMOTE CABINS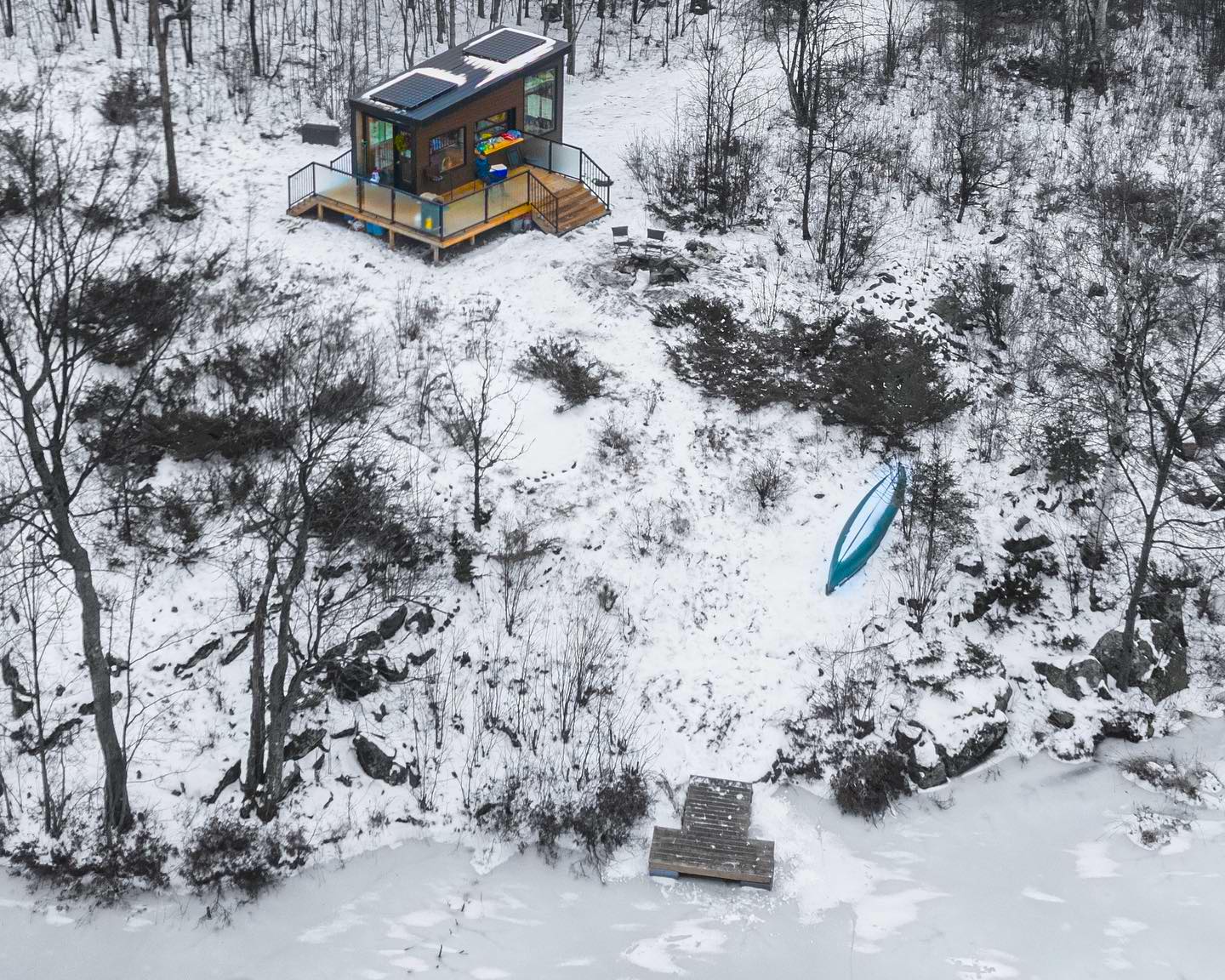 Want the feeling of a truly private getaway? Our high-remote cabins are the ones for you. These cabins are nestled further away from towns and local shops, remember to pack accordingly.
Our highly remote cabins are located in harder-to-access areas. You'll need 4WD or AWD vehicles to visit these rugged retreats (or choose to hike-in instead) as many are situated on winding roads and off-the-beaten paths. These cabins are ideal for guests wanting a "backcountry camping" experience without the hassle of setting up camp and with all the essentials at your fingertips.
In the winter and spring, these cabins are "hike-in only" which means you'll have to park your car in a designated parking area and hike to your cabin. Don't let that stop you from enjoying the experience though — we provide snowshoes and a sled for the trek and the views are always worth it. Consider it a winter adventure!
Stay at our most remote cabins: Mica & Rhya in Lanark County; and Kaya, Willow, Big Rock, Quasi and Cove cabins in Haliburton Forest. * Now offering snow-mobile shuttle services at our Haliburton high-remote cabins!
LOW REMOTE CABINS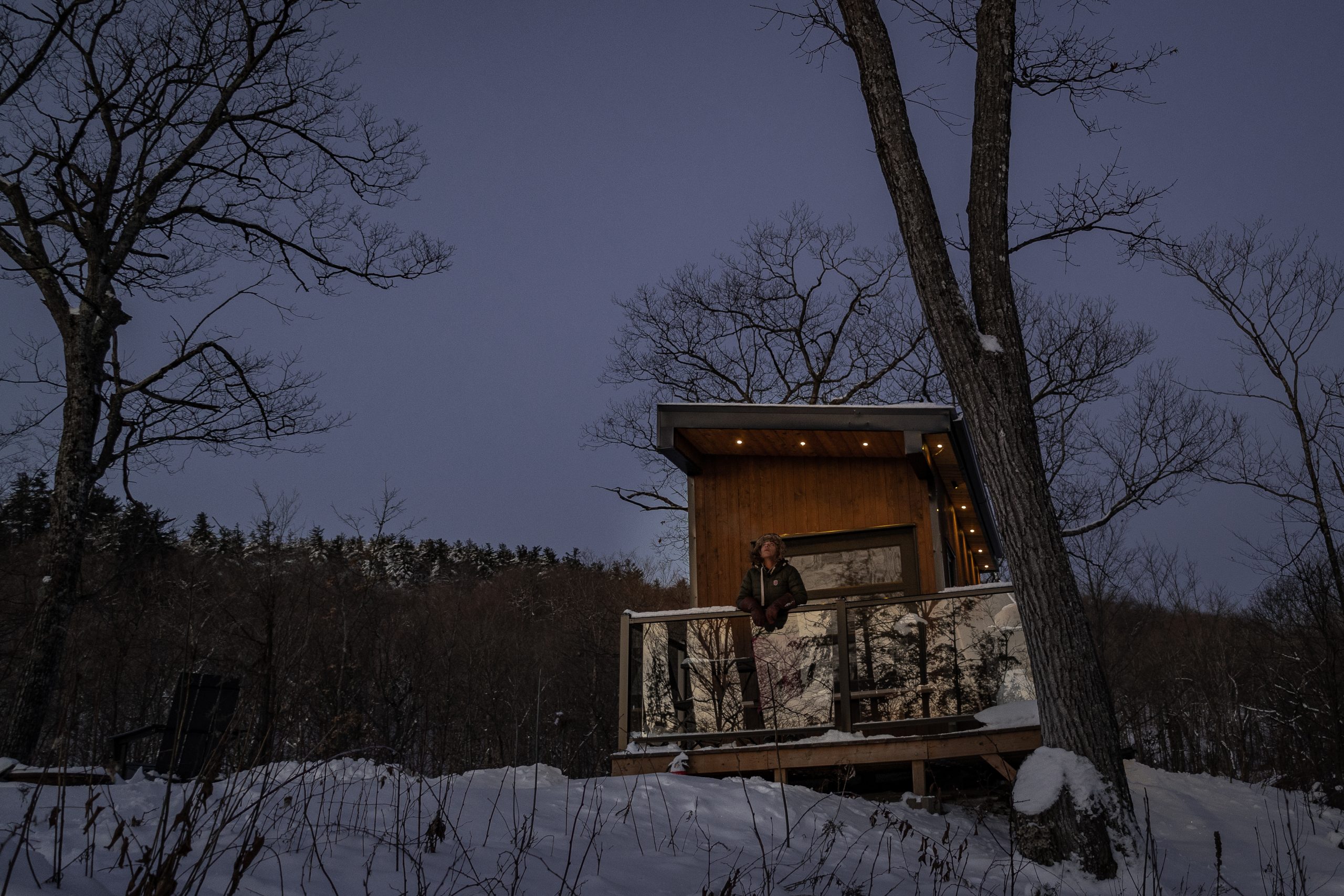 Want to experience an off-grid adventure while knowing the comforts of a traditional getaway are close by? Our low remote cabins live on their own inlets of land that provide a private experience while still being close to other CABSINSCAPE cabins and local amenities.
For instance, our Calabogie cabins are located right within the Calabogie Peaks Resort property with access to their amenities including spa and restaurants as well as their skiing and snowboarding facilities. Our Kawarthas cabins are close to the historic town of Fenelon Falls which is peppered with amazing restaurants, breweries and entertainment.
In the summer, most of these cabins can be reached with regular front-wheel drive vehicles and have drive-in access all year round. As nearly all of these cabins have other CABINSCAPE locations nearby, they can be ideal for group bookings! Our Kawarthas locations as well as Calabogie cabins are great for those who want to escape together but have their own space.
Visit our "low" remote cabins for a fun, comfortable stay. Low remote cabins include all our Kawarathas and Calabogie cabins along with our Juniper and Joni cabins in Lanark County as well as our Base Camp cabins in Haliburton.
MEDIUM REMOTE CABINS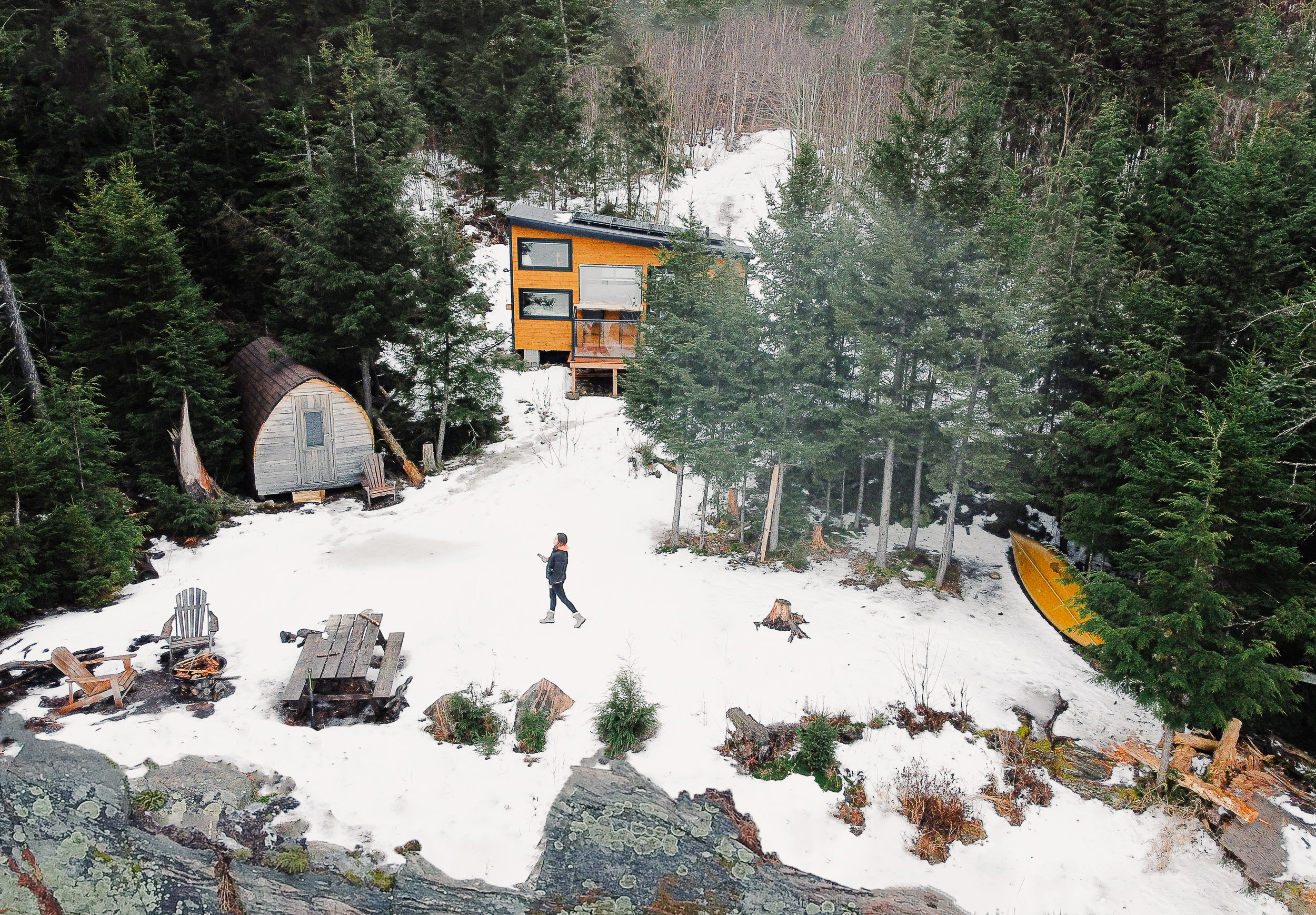 You can find our "remoteness grades" on the left-hand side of each cabin page under the cabin description. Choose which one best suits your adventure style or try them all!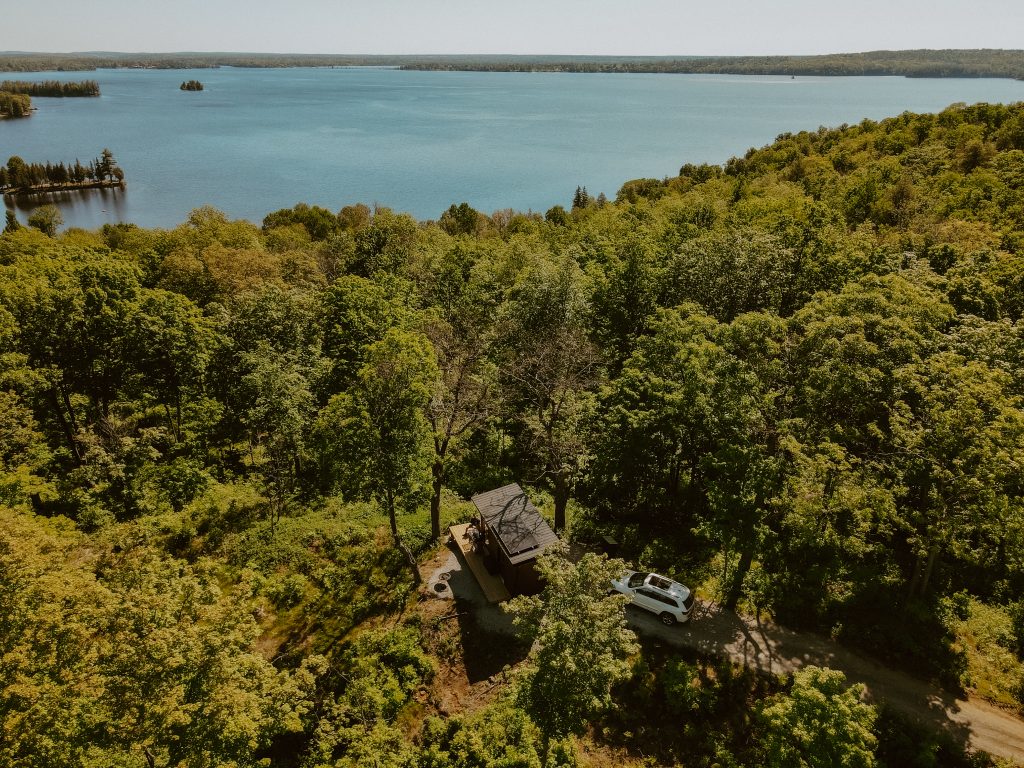 Photo Credits:
Main Header: @AlexisCreativeCo & @AlexisOutdoors
Header #2 & last image: @vanhallawild
High Remote: @denimshoots, @natashainwanderland
Low Remote: @foodtraveleisure, @AlexisCreativeCo & @AlexisOutdoors, @chrisandnicole__
Medium Remote: @atlas.alexa, @theomedit, @denimshoots