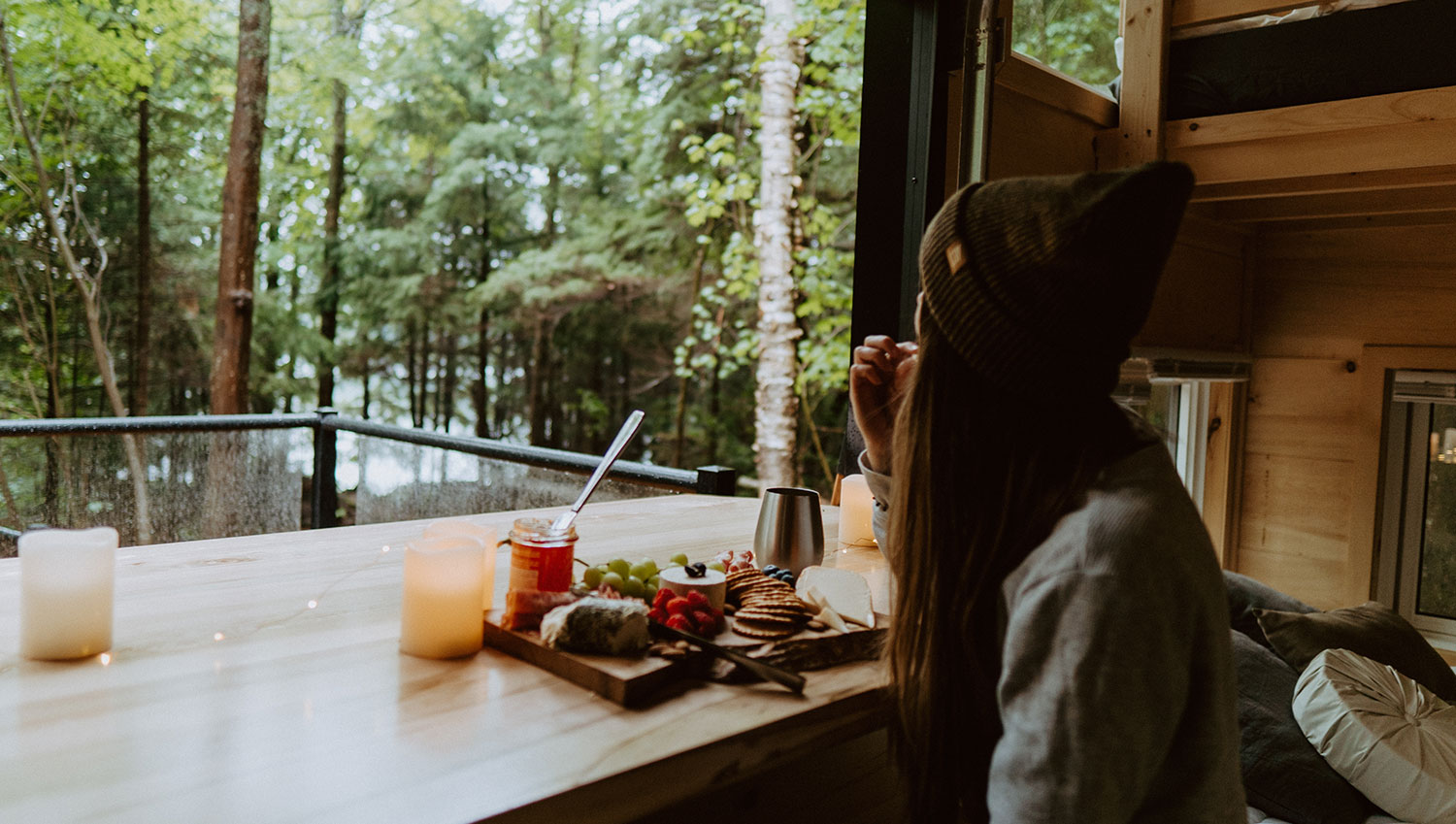 Your Cabinscape Essential Packing List
How to prepare for a tiny cabin adventure?
Sometimes the most difficult part of taking a trip is knowing what to pack. At Cabinscape, we make the process of packing for your adventure as simple as possible.

Read on for our essential packing list for your tiny cabin travels!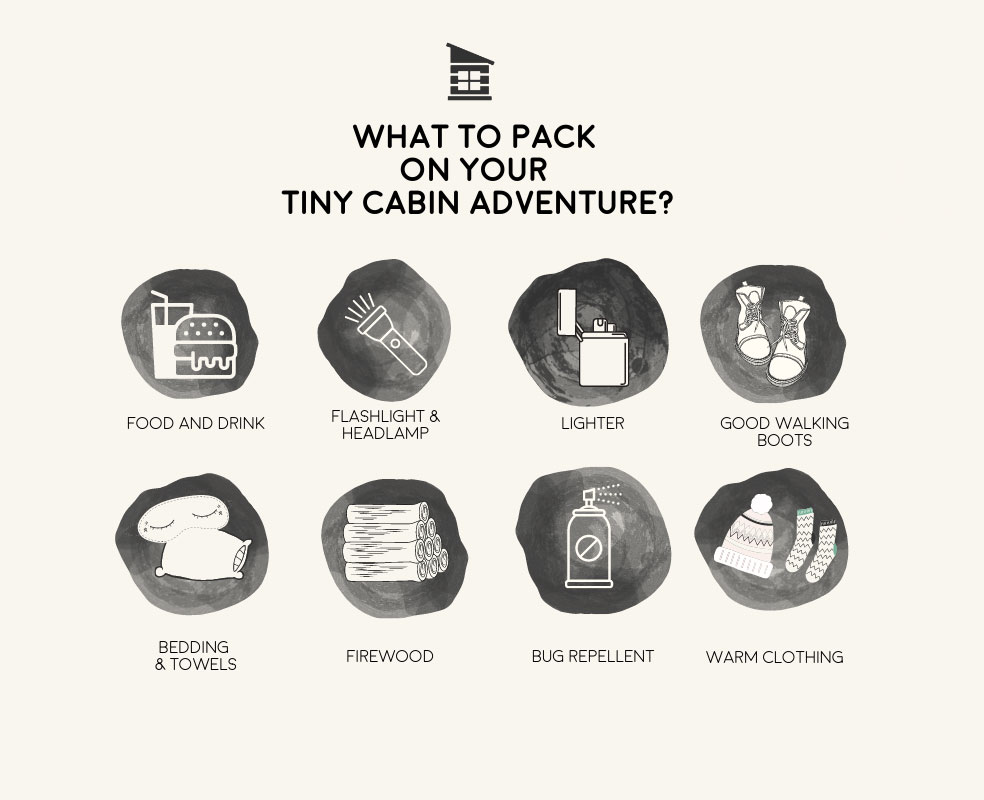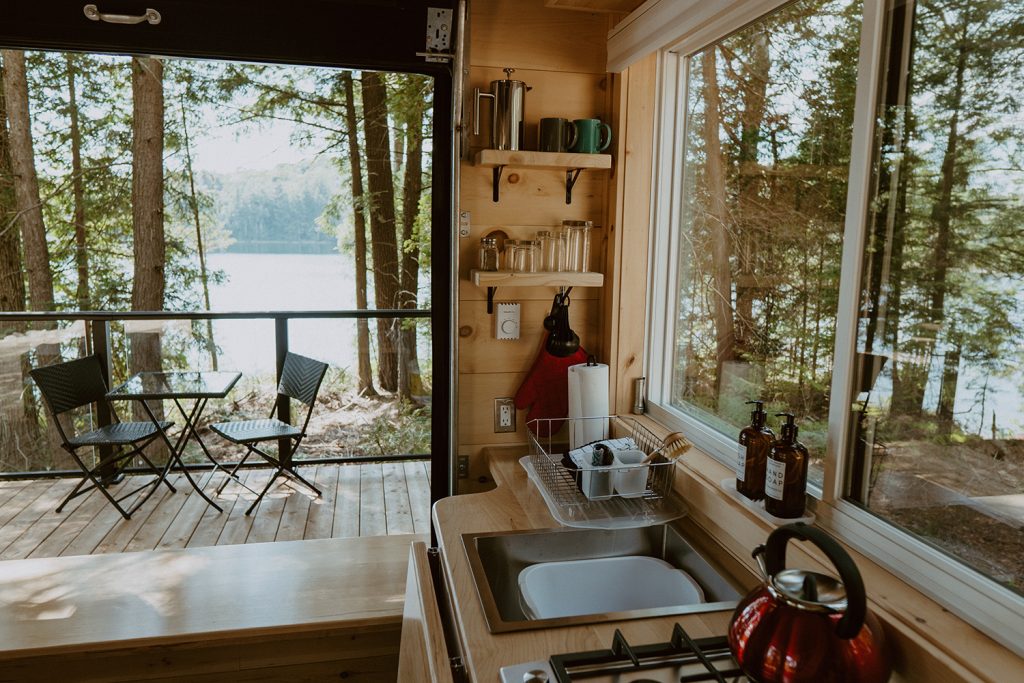 THINGS TO BRING:

Your favourite food & drink
Our tiny cabins in the woods come equipped with everything you'll need to prepare your own home-cooked meals. All kitchens include a gas stovetop, mini-fridge, stovetop toaster, kettle and french press. There's also a propane BBQ and fire pit outside available for year-round use.

No need to bring any cookware. We provide all the essentials – cutlery, cups, plates, pots, pans, cooking utensils, and some handy extras like a corkscrew and can opener.

We also provide food basics like tea, coffee, sugar, flour, salt, pepper and olive oil. All you need to bring is your favourite food and drink!

If you're feeling fancy, consider adding-on one of our locally-crafted food kits to your stay.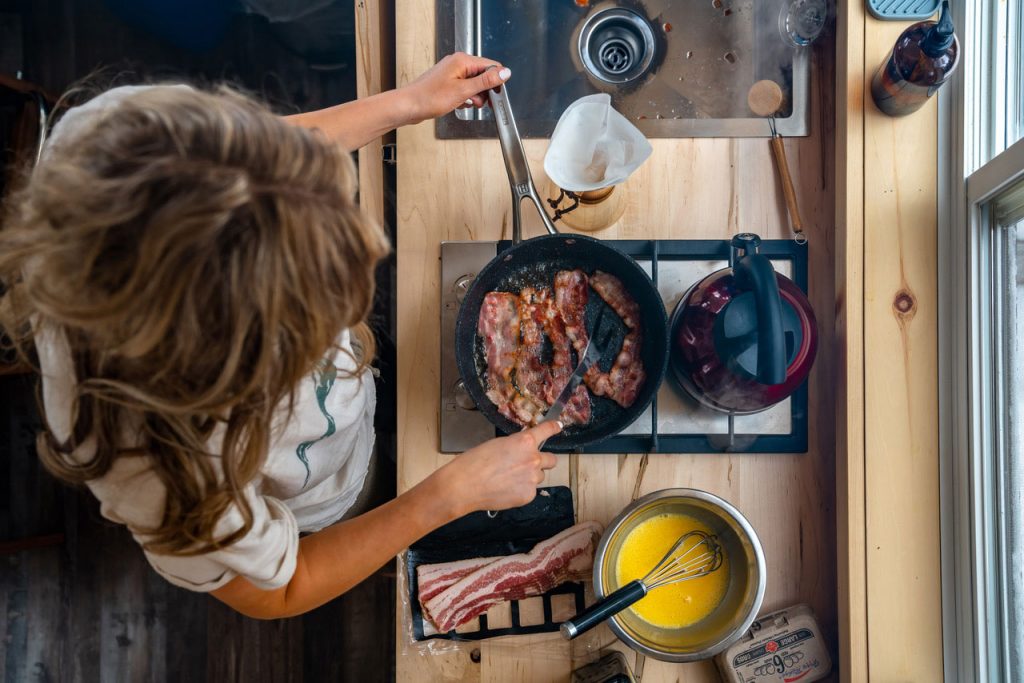 Bedding
Did you know an average washing cycle of 10 kg consumes at least 50 litres of water and about 1.2 kWh of electricity? As a low-impact, off-grid and ecologically-sound cabin, we ask guests to bring their own towels, sheets, pillows, pillowcases and blankets.
Flashlight or headlamp
Our cabins are located in off-the-beaten-path locations with little to no artificial light. While cabins are outfitted with indoor and outdoor solar-powered lights, bringing an extra flashlight or headlamp can really come in handy – especially when building a fire or navigating our property at night.
Firewood
A cabin getaway isn't complete without a campfire. Firewood can be purchased at most local gas stations and grocery stores en route. We provide an axe at all our cabins; guests are welcome to collect and chop any deadwood lying around.
Lighters
Lighters are a camping staple and useful for starting campfires, gas stovetops, and providing light when needed! We keep lighters on hand in our cabins but sometimes these little guys go missing. To be safe, bring your own fire starter.
Bug repellent
Depending on the season, you're bound to encounter bugs of all sorts in the wilderness. Guests should come prepared with bug spray and proper protective attire.
Practical clothing
Good hiking boots and warm clothing are essential for a Canadian winter but consider warm clothing for summer trips, too. Be sure to bring some warmer items like comfy sweaters, socks, hats and slippers – you'll be thankful you did.
In need of essential cozy cabin attire? Consider sporting one of our Cabinscape hoodies and toques for your stay!
Photo Credits:
First & Last – IG @vanhallawild
Fire photo -IG @deanheliotis