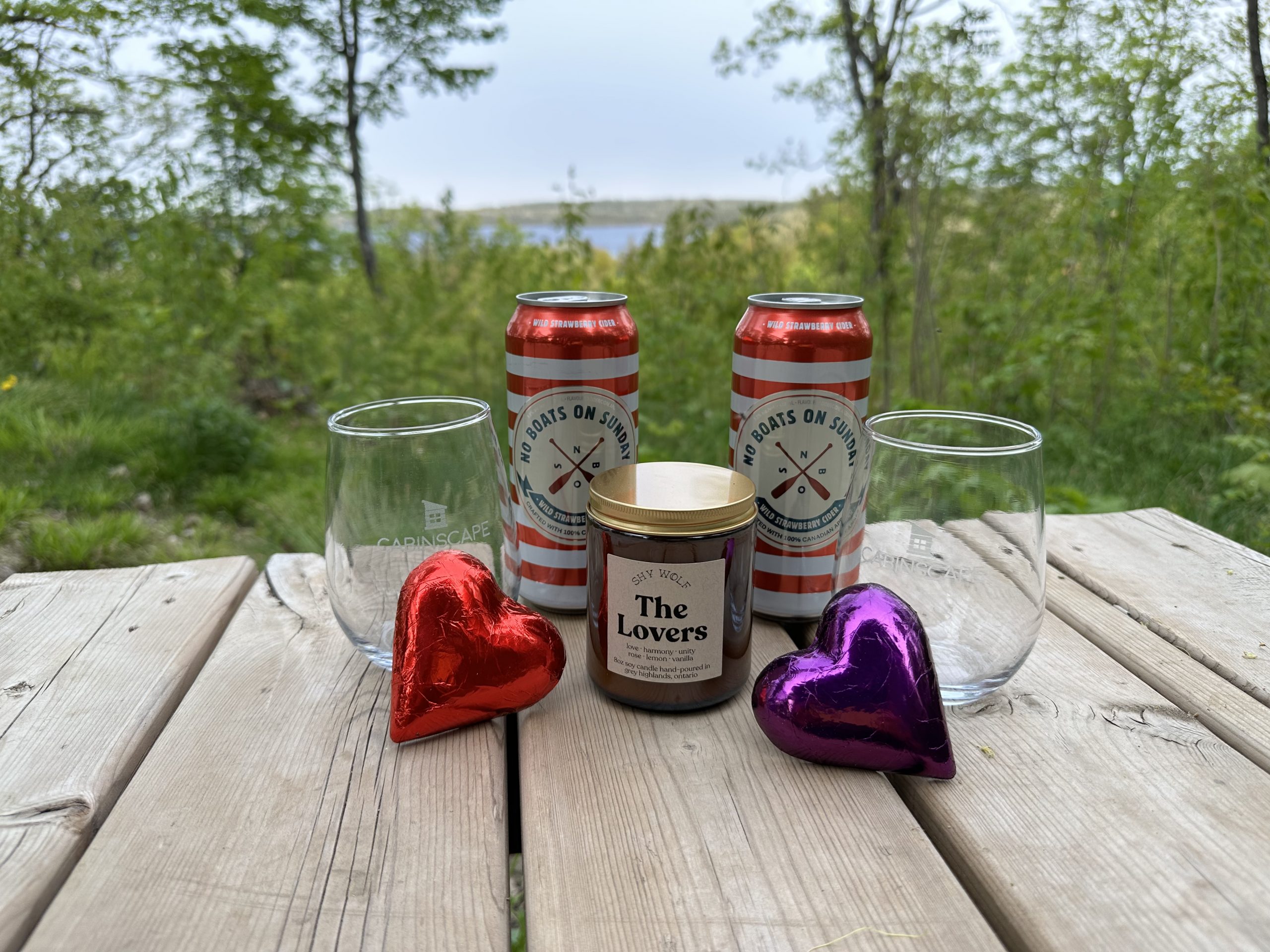 Irresistible Romance Kit
Available at all Cabinscape cabins.
Made specifically for couples, this kit will transform our isolated off-grid getaways into a romantic escape. In advance of your arrival, our team will thoughtfully prepare your cabin, so you and your partner arrive to a space designed for lovers. Even the local treats included in this kit have been curated to elevate your mood, giving you the space to treat yourselves and focus on what is important – each other.
This kit is perfect for those looking for a little love during their CABINSCAPE stay, and features the following inclusions:
"The Lovers" rose, lemon, vanilla candle hand poured by Shy Wolf in Grey Highlands, Ontario
Two handcrafted solid chocolate hearts custom made by talented chocolatiers at Perth Chocolate Works
Two Ontario crafted strawberry ciders compliments of No Boats on Sundays
Two keepsake Cabinscape stemless cider glasses
Cabin decorated with rose petals, tea candles and twinkle lights upon your arrival*
Exclusive discounts toward Harlowe Green's home and body collection
* Please note: decor (including twinkle lights & candle holders) is CABINSCAPE property as is not to be removed from the premises. Guests will be charged separately for any decor taken home.
Price is $90 CAD. If you would like to add this kit to your stay, please email us at bookings@cabinscape.com
Available for 2023 reservations.