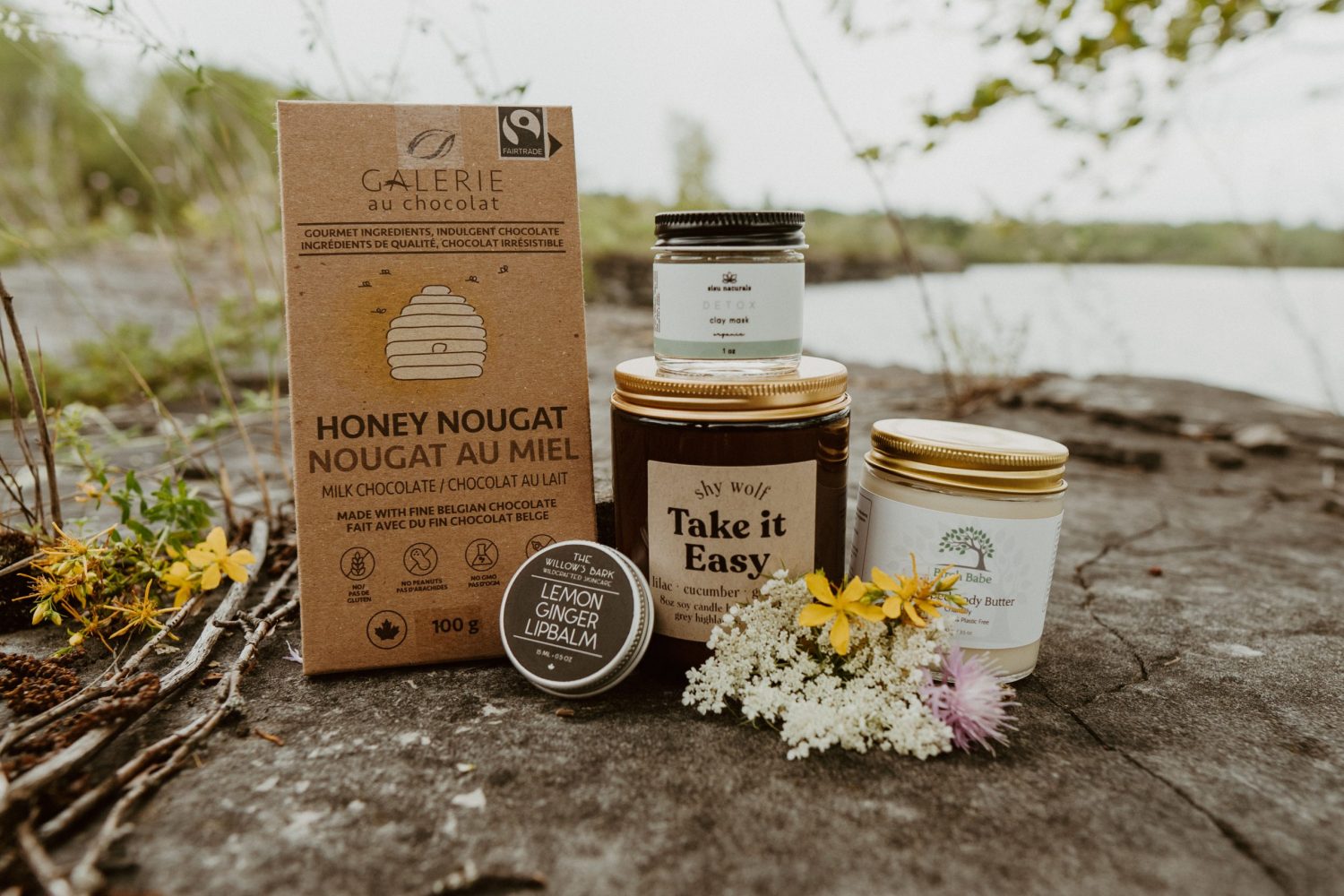 Self Care Kit
Available at all Cabinscape cabins.
Take care of yourself and mother nature by treating yourself to a mini, eco-friendly spa experience from the comfort of your cabin! Curated exclusively for Cabinscape guests by our kitchen and bath partner Harlowe Green, and featuring products handcrafted by talented local artisans, every item in this kit has been handpicked for its quality and use of natural ingredients. With each kit thoughtfully prepared in plastic-free packaging, you can feel guilt-free enjoying these natural remedies that are sure to sooth your skin and your soul after a day exploring the great outdoors.
This kit is perfect for those looking to decompress during their Cabinscape stay, and features the following inclusions:
Clay-based Detox Face Mask handmade by Sisu Naturals in Barrie, Ontario
Lemon Ginger Lip Balm handmade by The Willow's Bark in Peterborough, Ontario
Chantilly Body Butter handmade by Birch Babe in Northbrook, Ontario
"Take It Easy" lilac, cucumber, and green tea candle hand poured by Shy Wolf in Grey Highlands, Ontario
Honey Nougat Milk Chocolate Bar fair trade chocolate bar made in Ontario by the esteemed Galerie au Chocolat
A BVOY Travel Journal to guide your thoughts and intentions before, during, and after your trip to help maintain mindfulness, manifest new perspectives and push you outside of your comfort zone while you're on your adventure
Exclusive discounts toward Harlowe Green's home and body collection
Price is $67 CAD and can be added to your cart during booking. For inquiries contact bookings@cabinscape.com
Available for 2021 reservations.