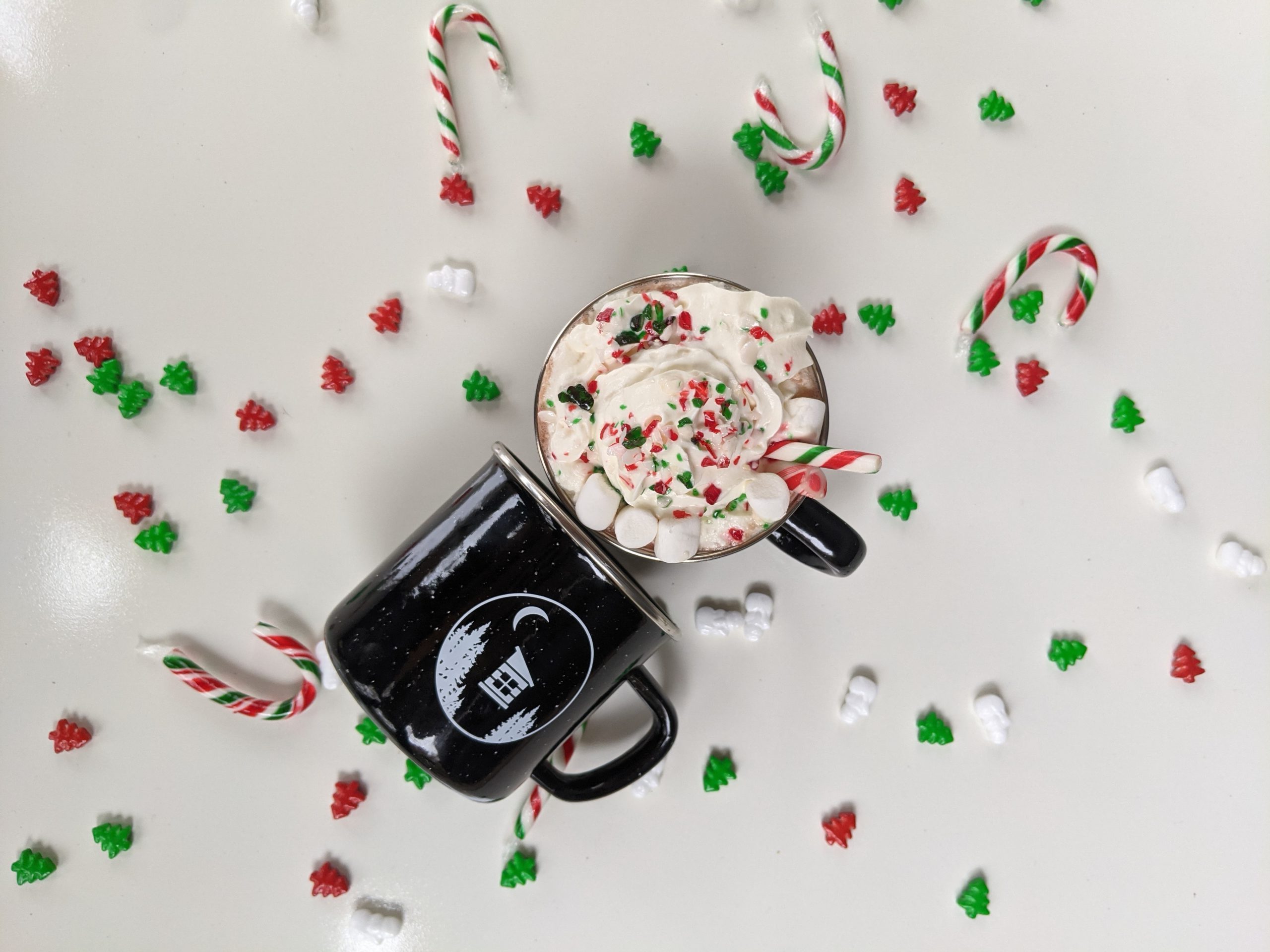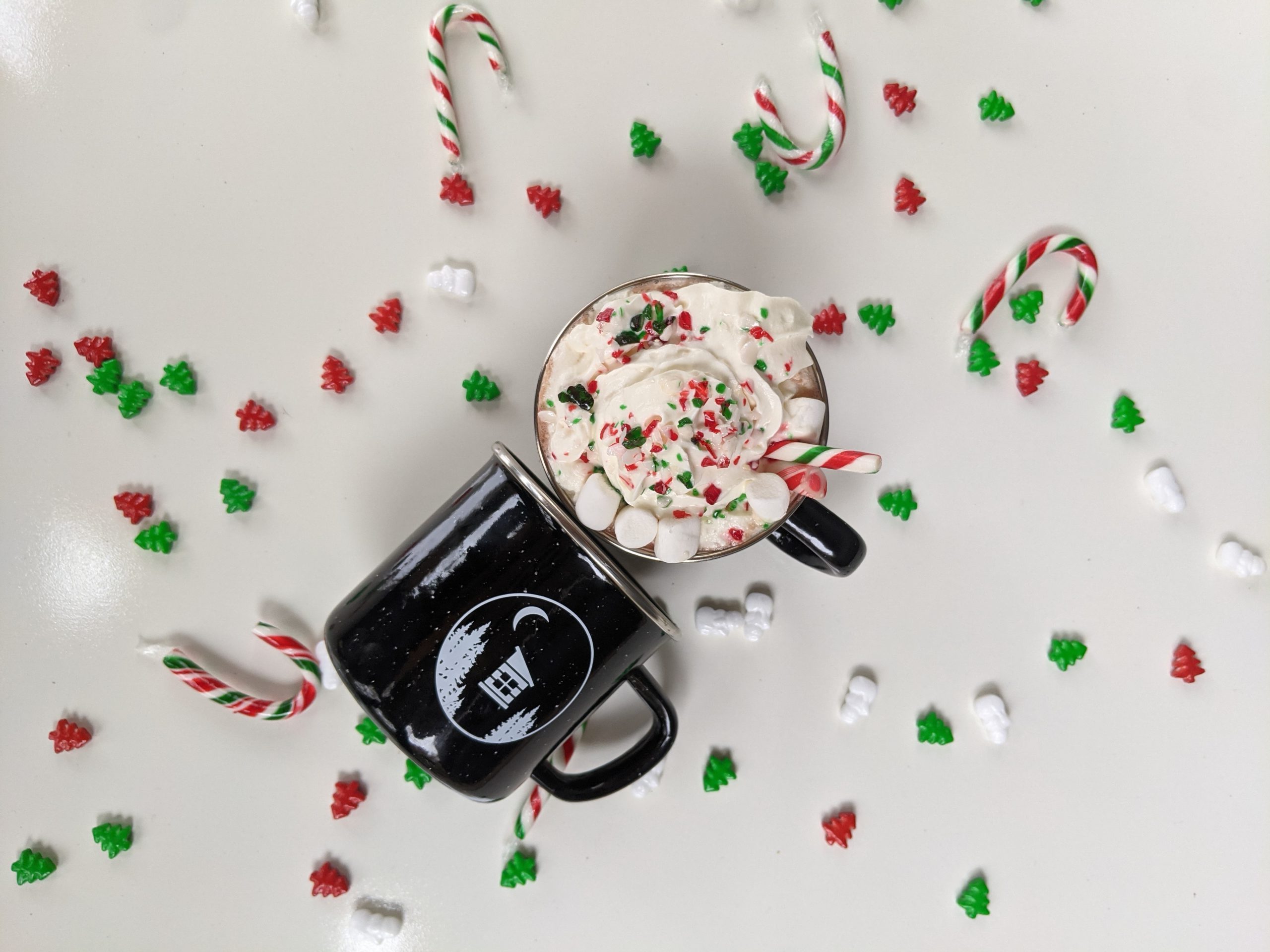 Peppermint Hot Cocoa Recipe
Take a bite of the harsh cold weather with a cup of piping hot delicious hot cocoa. Guaranteed to combat the Canadian winters and soothe the soul with each cup. Can be made on a campfire, stovetop or BBQ while enjoying your Cabinscape stay!
The best part of this recipe is that it is completely customizable. You can pick your toppings right down to the kind of milk you prefer. Tastes great with dairy and non-dairy options – coconut milk is my personal favourite. Include the little ones in creating this recipe for some festive family fun!
Peppermint Hot Cocoa
All you need:
¼ cup unsweetened cocoa powder
½ cup sugar
⅓ cup hot water
⅛ teaspoon salt
4 cups of any kind of milk
1 teaspoon vanilla extract
½ teaspoon peppermint extract
Your favourite toppings (including but not limited to whipped cream, shaved white or dark chocolate, crushed peppermints, candy cane for a stirrer, marshmallows)
Cabinscape mug – classic camper or ceramic (optional)
Directions:
1. Whisk together the cocoa, sugar, salt, and water in a small saucepan over medium-low heat. Stir together until mixture boils and cocoa and sugar are dissolved.
2. After stirring continually for 1 minute, stir in the milk. Heat, but do not boil. Remove from the heat, add vanilla and peppermint extract and mix well.
3. Pour into your Cabinscape mug and top it off with your favourites! Serve immediately.