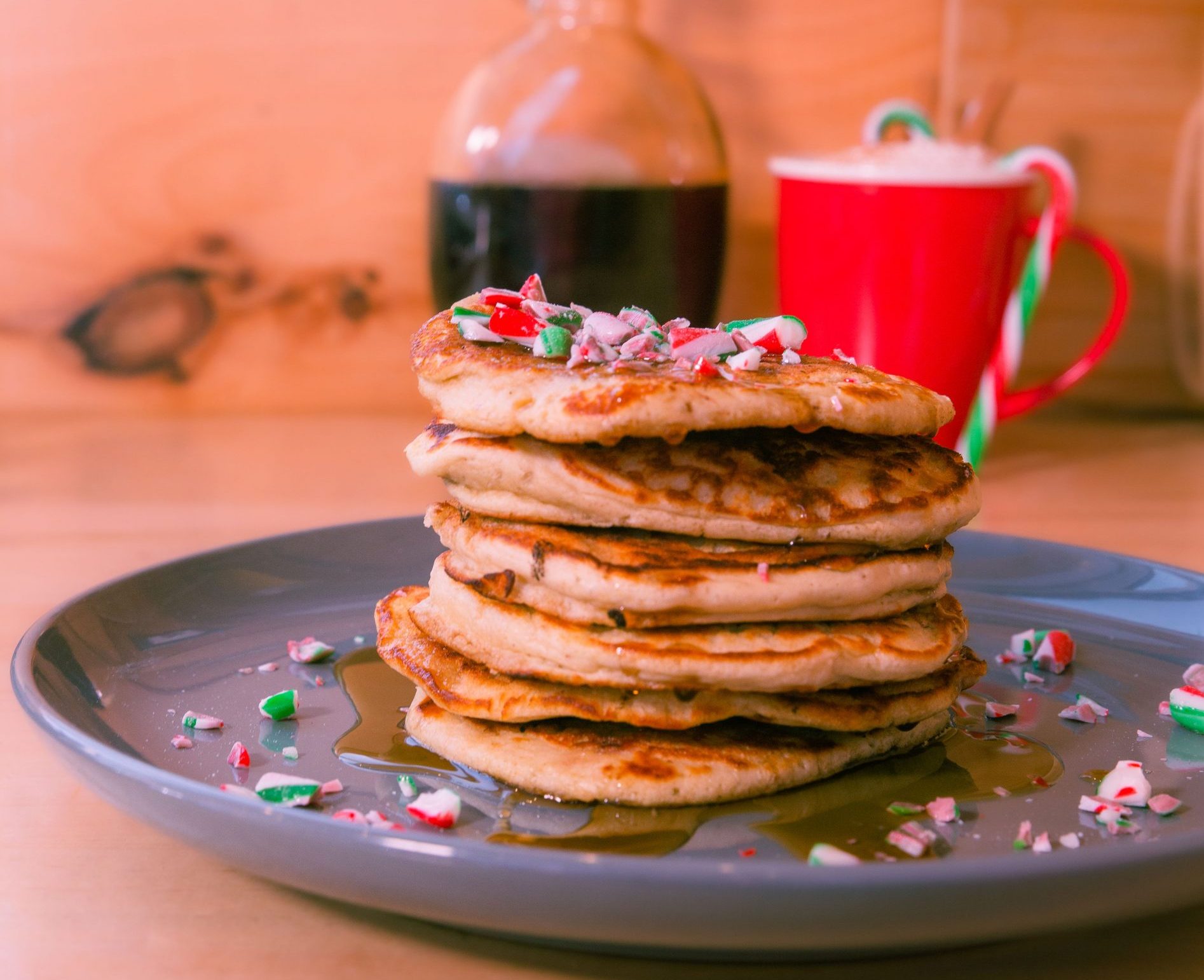 Candy Cane Chocolate Chip Pancakes Recipe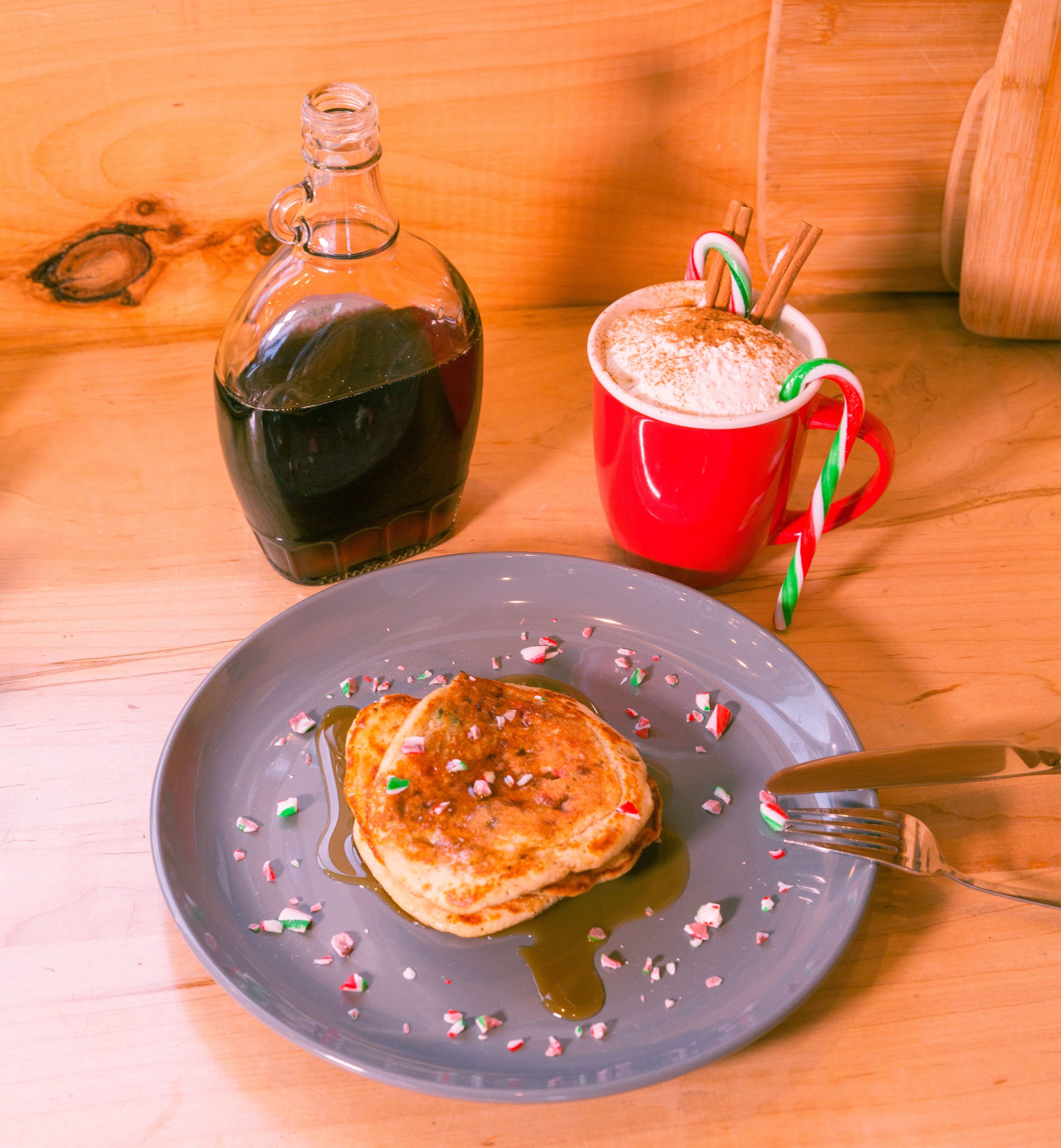 After presents, the best reason to wake up on Christmas morning is breakfast! Try this recipe for your holiday morning meal.
Candy Cane Chocolate Chip Pancakes Recipe
All you need (yields 3 medium pancakes):
Flourish chocolate chip plant-based protein mix (or any plant-based mix of your choice)
1/4 cup of non-dairy milk of your choice (I used unsweetened almond milk)
1/4 cup of organic and Vegan Candy canes crushed (I used Yumearth) plus a little extra to use as toppings
Organic Maple Syrup for topping (for sugar-free version use Lakanto monk fruit sweetened)
1/2 tbsp Coconut oil or vegan butter to coat pan
Directions:
1. Combine 1/3 cup mix with 1/4 cup non dairy milk. Add in crushed candy canes
2. Pour batter into 3 circles on a medium-hot, lightly oiled pan. Flip once bubbles form and pop(2-3minutes) and cook through (1-2 min)
3. Serve on a plate sprinkled with remaining crushed candy canes and drizzle with maple syrup.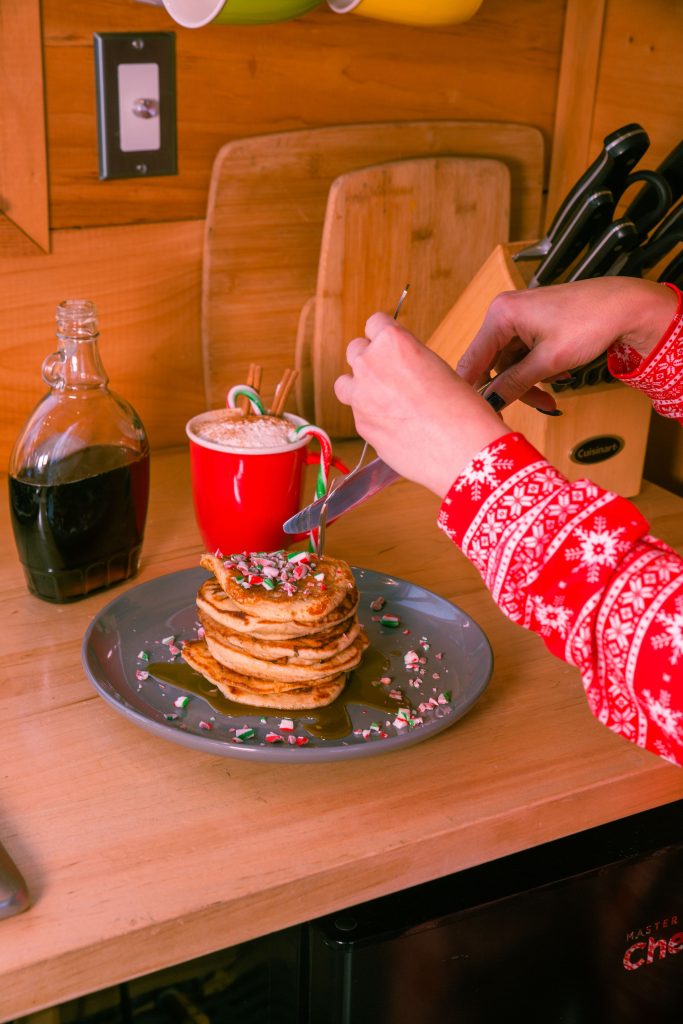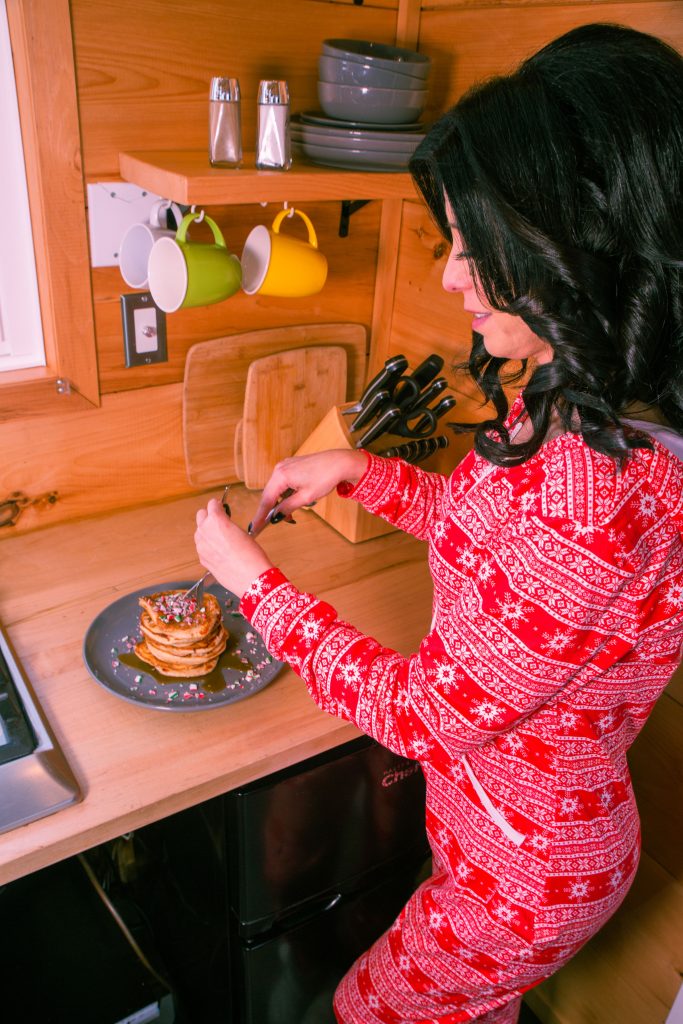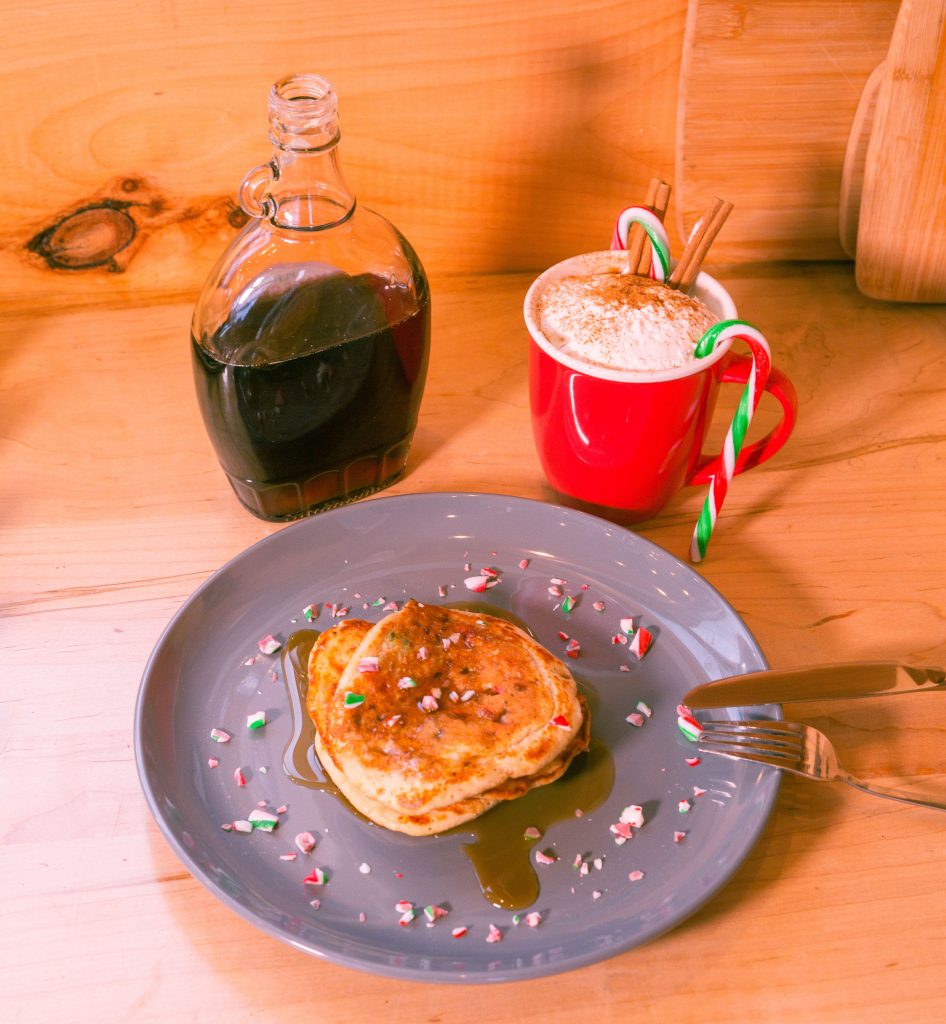 Pictures and recipe by @livewellicious on Instagram (Photographer @mikegentilemedia, Makeup @michelerosebeauty, Hair @salonkink_bystefany)