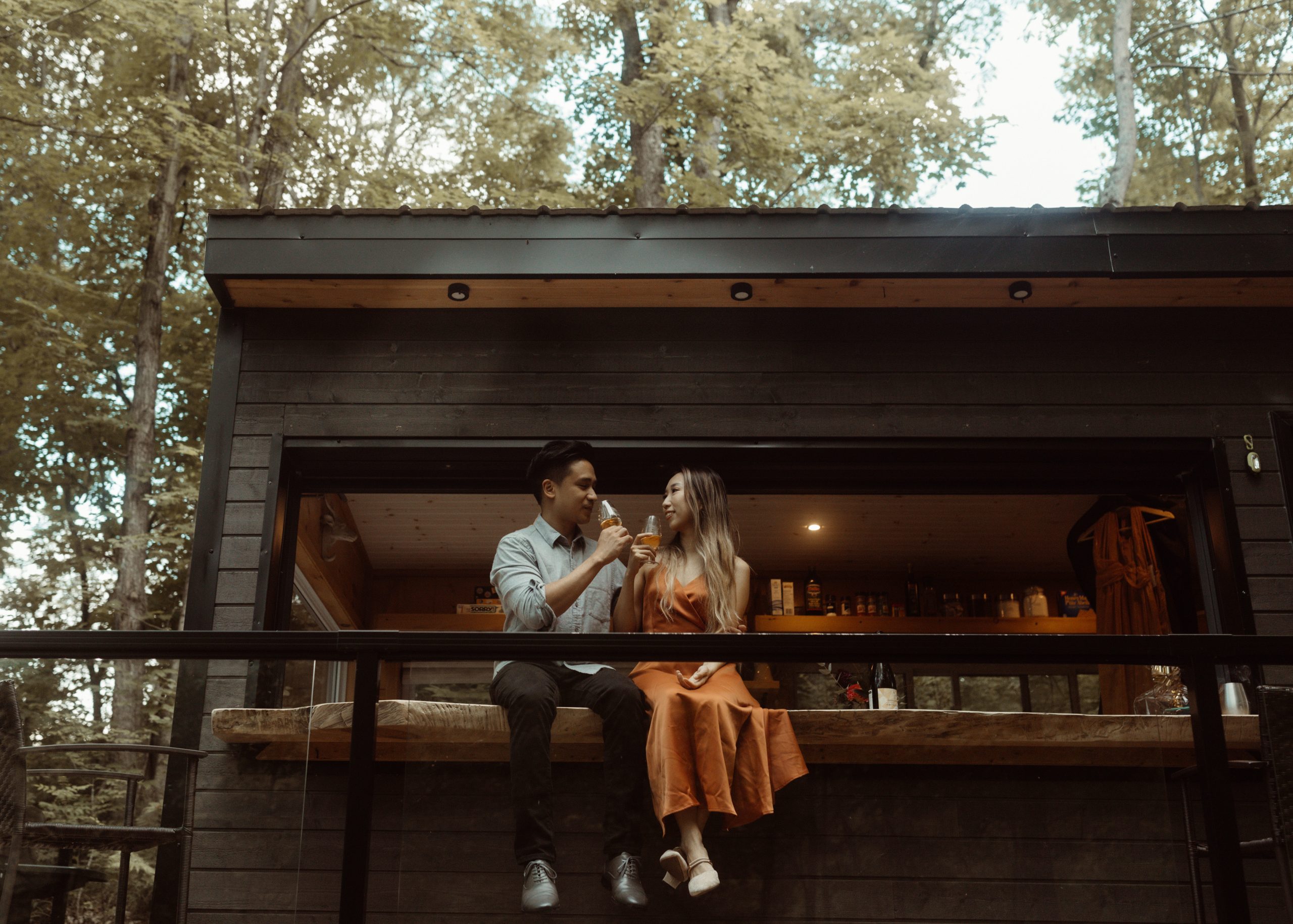 Celebrations of Love
Spring has officially sprung which means love is certainly in the air! Celebrating love has been an enduring theme at CABINSCAPE getaways since our inception. Located in some of the most scenic locations across Ontario, our cabins provide the perfect setting for romance and adventure.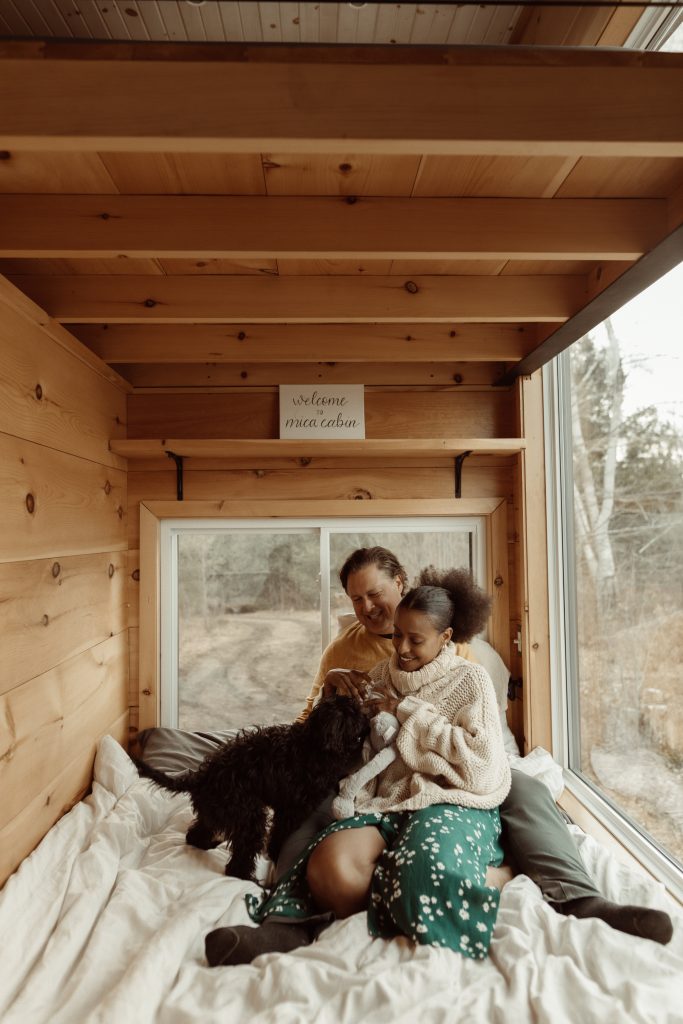 ETERNALIZE SPECIAL MOMENTS
Whether you are celebrating a special occasion during your stay or just want a memory that will last for years to come, our Celebration Package is for you!

Commemorate your love with a full lifestyle photoshoot with a professional photographer from The Organic Moment or Allyson Elizabeth Photography with at least 50 edited images delivered directly to you.

Designed to capture your special moments in the wilderness, the package includes a bottle of sparkling wine, two keepsake Cabinscape glasses, a basket of local hand-crafted sweets, and a vase of seasonal flowers.

By popular demand, this package has now been expanded to include our Kawarthas and Haliburton cabins along with Lanark County!

Add this package to any cabin booking (except Calabogie) or email bookings@cabinscape.com (subject to availability).
ELOPE IN THE WOODS
Escape into the wilderness with your special person for an adventure of a lifetime! Launched in spring 2023, CABINSCAPE Weddings: Elopement Experience is designed so you can celebrate your love, your way. No two love stories are the same, which is why we have designed this package with tons of flexibility – so you can celebrate in a way that is uniquely yours. All you need to do is choose the cabin meant for you and let our professional elopement curators help you bring your vision to life!
Thanks to our partners at Bowtied With Love (in Lanark and Calabogie) and The Organic Moment (in Kawarthas and Calabogie), this package includes two nights at our cabins, up to two additional guests, on-site coordination and ceremony management, an hour of photography, keepsake CABINSCAPE wine glasses, a custom wedding cake AND MORE! You can also choose from an array of custom add-ons to curate the special day of your dreams.

Email bookings@cabinscape.com for more information.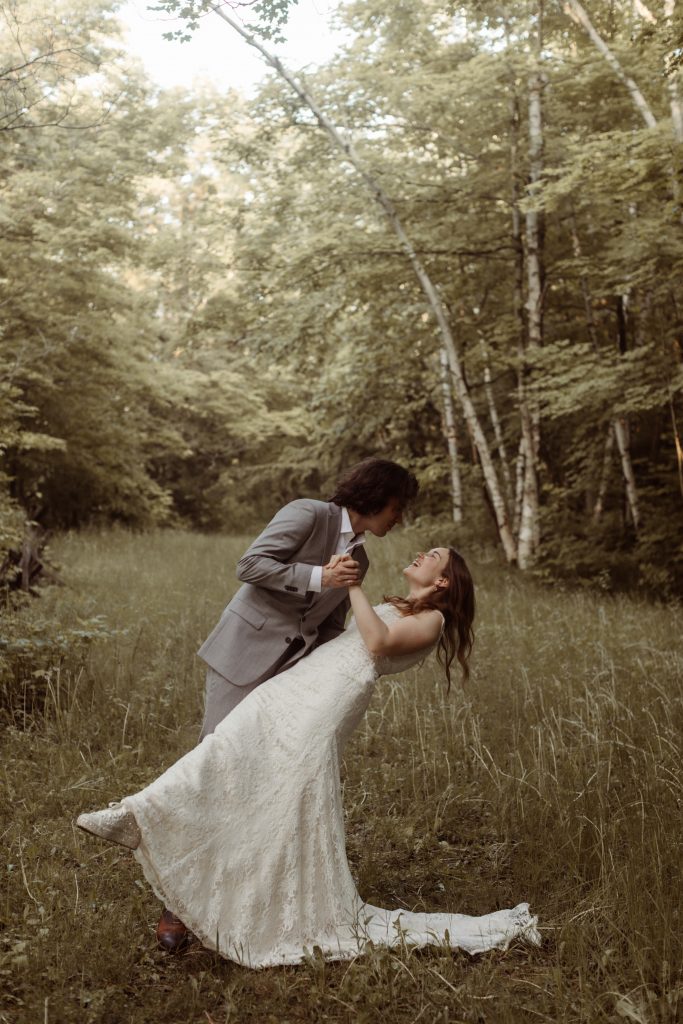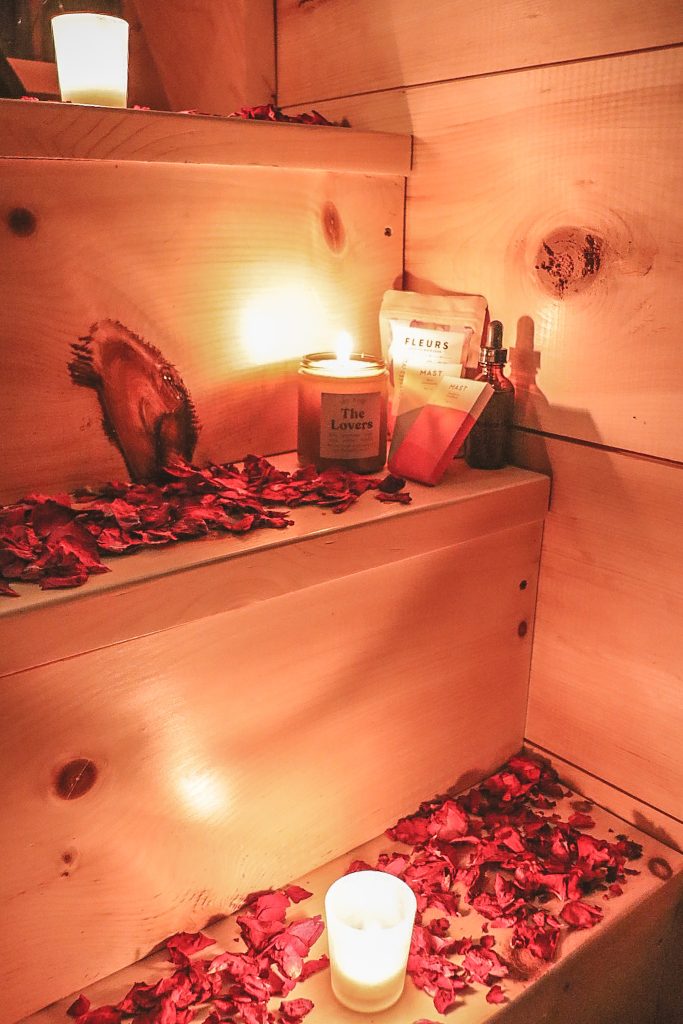 SET THE MOOD
Made specifically for couples, our Irresistible Romance Kit is the perfect way to add a touch of romance and intimacy to your wilderness getaway. The handcrafted and all-natural products included in this kit have been curated to create a sensual experience exclusively for CABINSCAPE guests. Arriving at your decorated cabin adorned with rose petals and twinkle lights helps create a cozy and romantic atmosphere to kick off your getaway. Plus don't forget some sweet kit inclusions to enjoy!

Further details on inclusions for this kit for the 2023 Spring/Summer season will be announced shortly! Add it to your stay or email bookings@cabinscape.com for more details.
Photo credits
Header: @janita.ohara, First image: Maria Denomme Photography, Celebration Package: @janita.ohara, Elopements: @janita.ohara