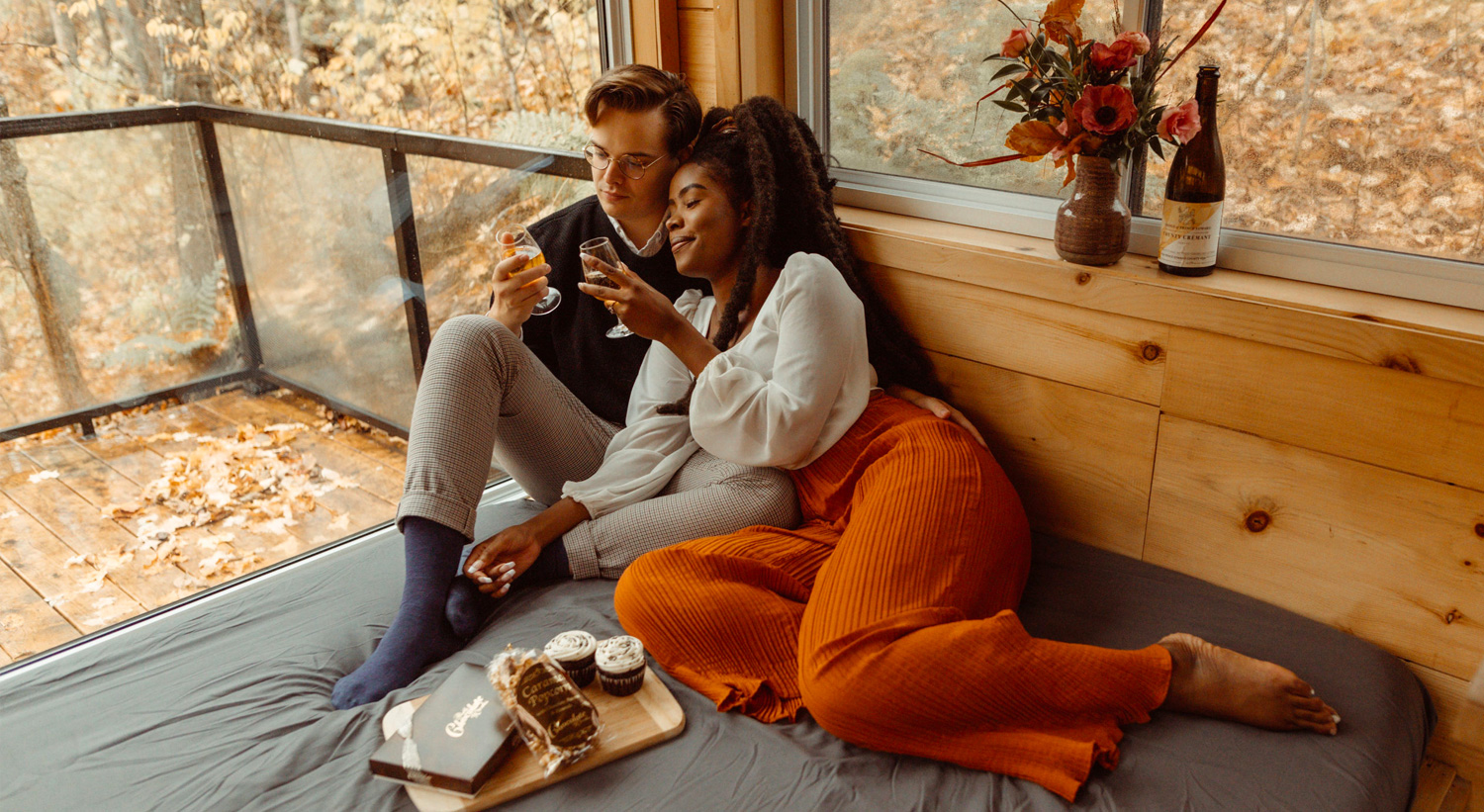 Celebration Package
Available exclusively at our Mica, Rhya, Ember, Juniper & Mason cabins
Are you celebrating a special occasion during your Cabinscape stay, and want a memory that will last for years to come? Then this package is for you! We've partnered with a local photographer from Allyson Elizabeth Photography to capture your memories in our picturesque, woodsy landscape.
Whether you're celebrating a birthday, commemorating an anniversary, have planned a surprise engagement, or love the idea of gifting your partner a set of lifestyle shots with your family, this package is sure to make your time at Cabinscape even more special.
Valued at over $650CAD, this package is an incredible deal thanks to our local partners, and features the following inclusions, delivered straight to your cabin:
A full lifestyle photoshoot with a career photographer from Allyson Elizabeth Photography and access to an entire digital gallery of at least 50 professionally edited photos from the shoot (sneak peek delivered to you via email within a week, and full gallery delivered within 30 days)
A bottle of County Cremant 'Citrine' sparkling wine and two keepsake glasses from Grange Winery, a family run winery and Prince Edward County favourite
A basket of hand crafted chocolates, baked goods and sweets prepared by a local chocolatier from Perth Chocolate Works
And a seasonal bouquet of premium cut flowers & keepsake vase courtesy of Apropos Flowers in Perth
Price is $550CAD and must be added to your cart during booking for eligible dates. For inquiries contact bookings@cabinscape.com
Available for 2022 reservations.
Photos courtesy of Love & Exposure Photography and Allyson Elizabeth Photography.