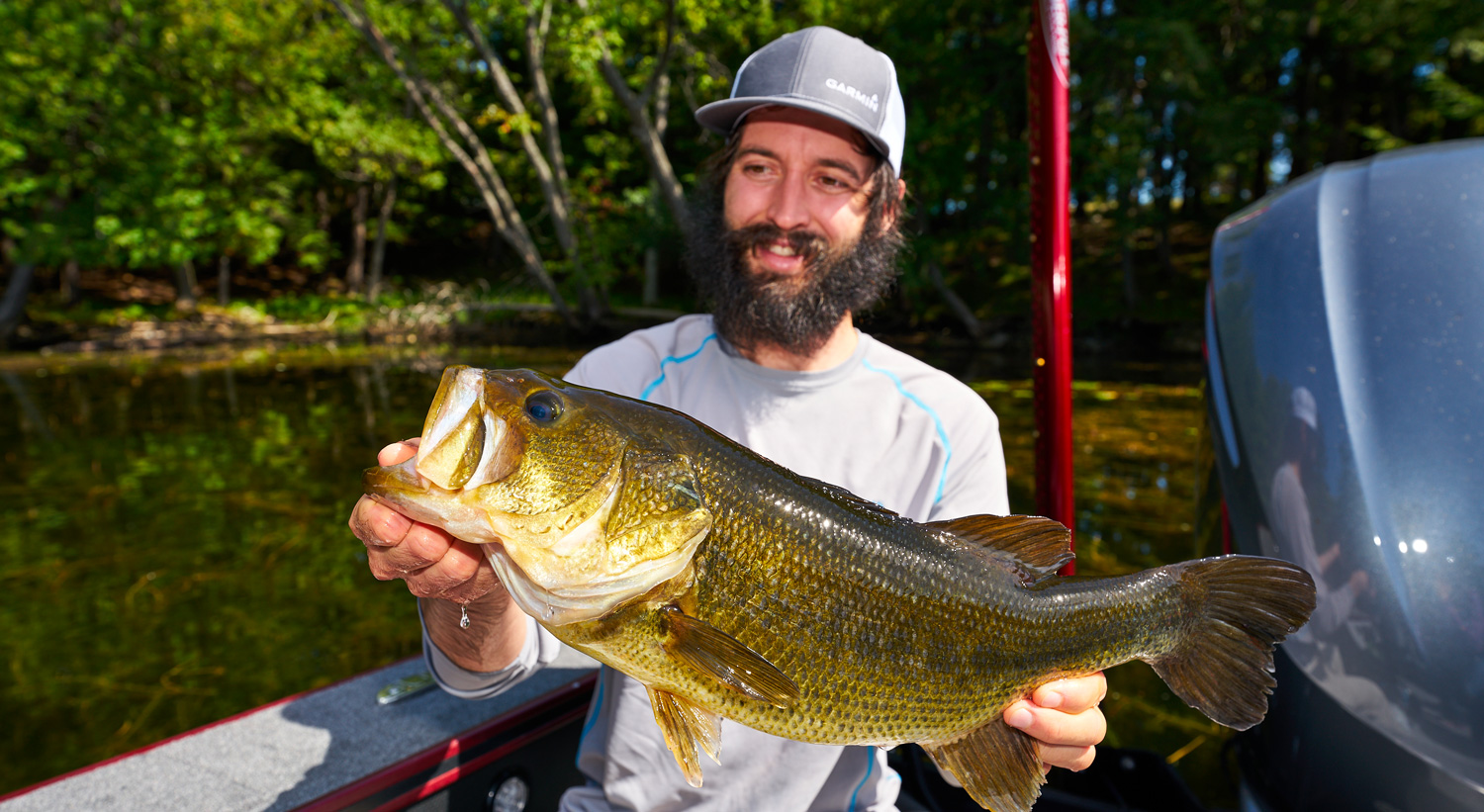 Bass Fishing on Big Rideau
Available exclusively at our Ember, Mica & Juniper cabins
Whether you are a new or seasoned angler, this is the perfect experience for folks who are looking for a day out on the water – taking on the challenge of catching the biggest bass! Your adventure will begin as you meet your guide and depart from the docks of Murphy's Point Provincial Park. You'll step aboard a brand new fully-equipped 22-foot fishing boat, and set off for an enjoyable day of exploring the lake in search of largemouth and smallmouth bass.
Professional angler Ashley Rae will be your guide for the day. She'll show you the ropes of fishing, providing you with the chance to learn everything from how to cast, how to use various techniques and lures, and how to locate fish. Catch-and-release is highly encouraged to help ensure the future sustainability of this fishery. Whether you want to sit back and relax, or learn as much as possible – the choice is yours.
This full-day fishing adventure can last between 5 to 8 hours depending on your interest. A nutritious lunch from culinary staple Picnic Perth, and all fishing and safety equipment are included in this experience. You'll just need to ensure you dress appropriately for the weather, bring sunglasses (for eye protection), and have your fishing license with you. If you wish, your guide will snap professional quality images throughout the day to document your adventure.
Price is $605 CAD for two guests. For inquiries contact bookings@cabinscape.com
Available for reservations from June 19 to September 30, 2021.
Available at these cabins: