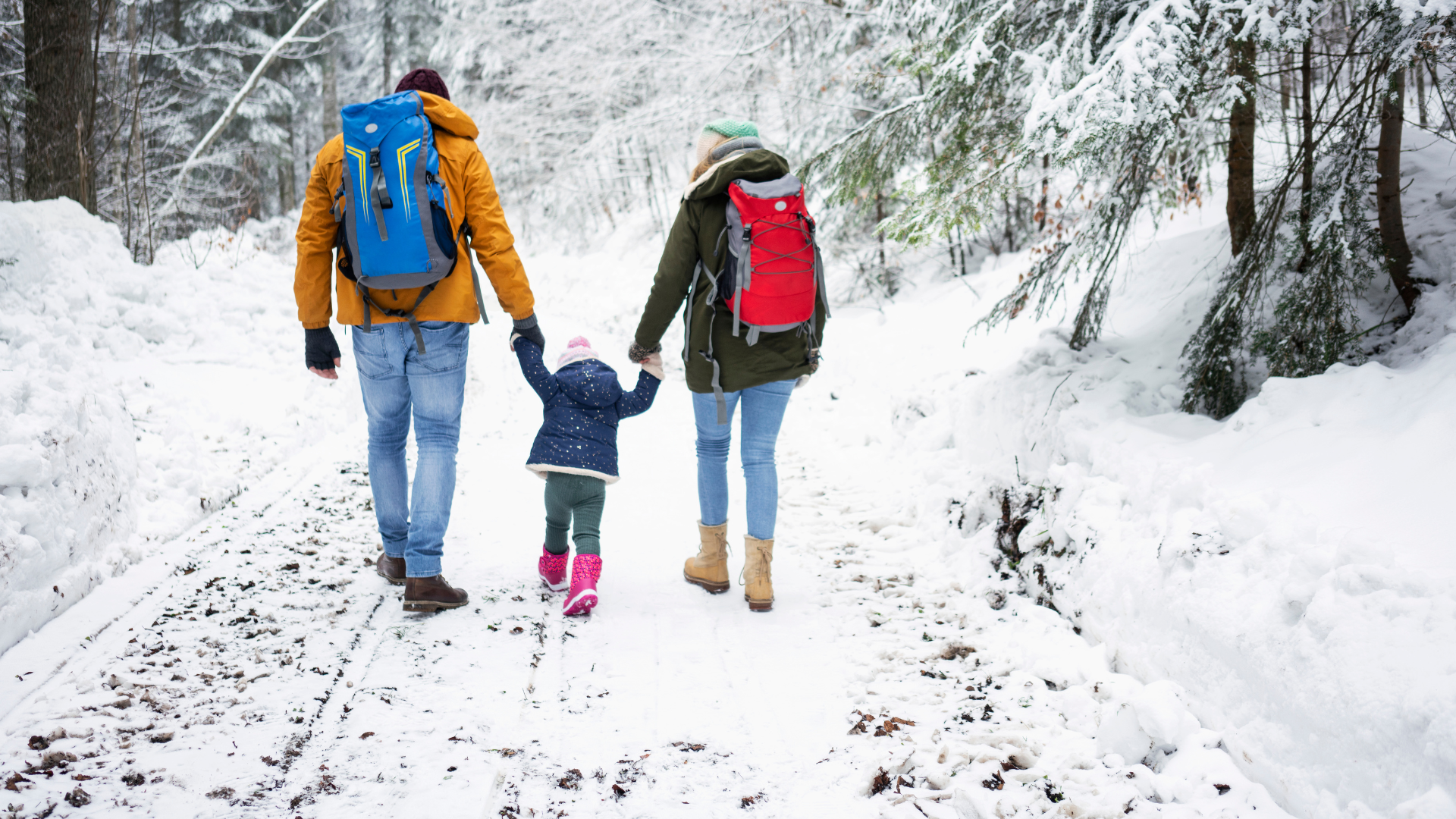 Kid-Friendly Tiny Cabin Adventures
With Family Day and March Break quickly approaching, why not try a wilderness adventure made for the whole family? From pups to kids, bring them along for some wholesome fun! Read our guide to the ultimate activities for kids at our tiny cabins.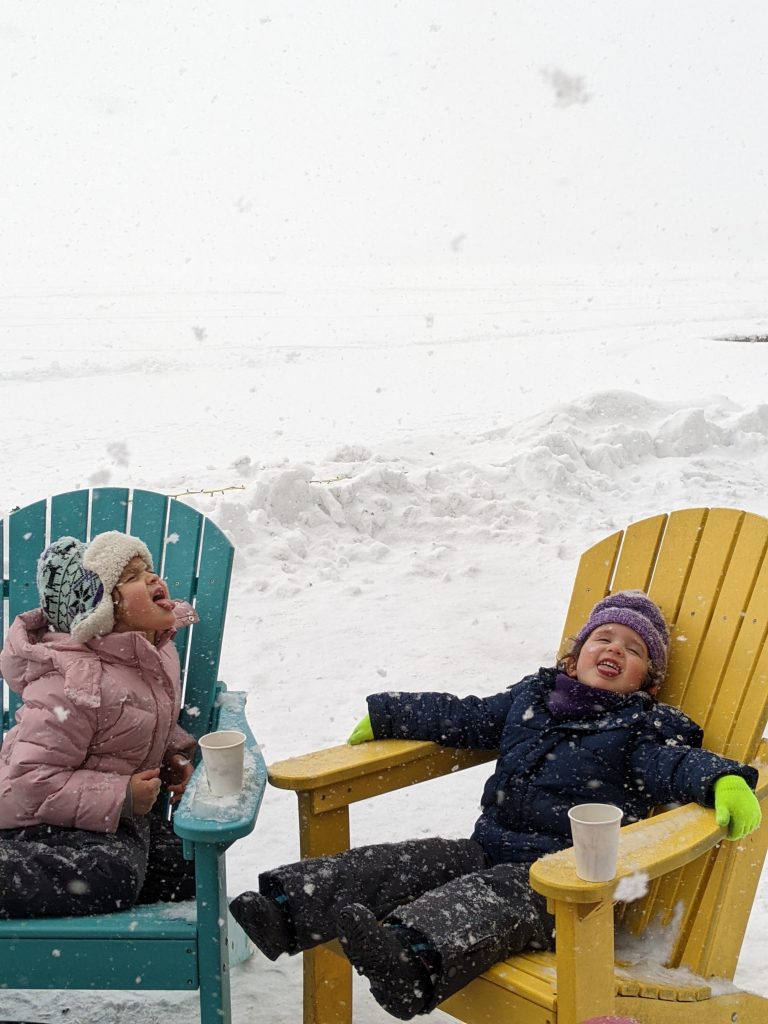 CABIN CHASER: FAMILY EDITION
Our popular mystery road-trip package now includes exciting route options for the whole family! This curated two-night mystery itinerary and cabin hopping experience is custom designed for each booking and includes foodie favourites, small-town farms, incredible vista views, cute local shops, and cozy hangouts to get you out and about this winter.
Originally designed for groups of two, this package has now expanded specifically for families with young adventurers. Consider this an exciting surprise for the whole clan. Pups included!
More details here.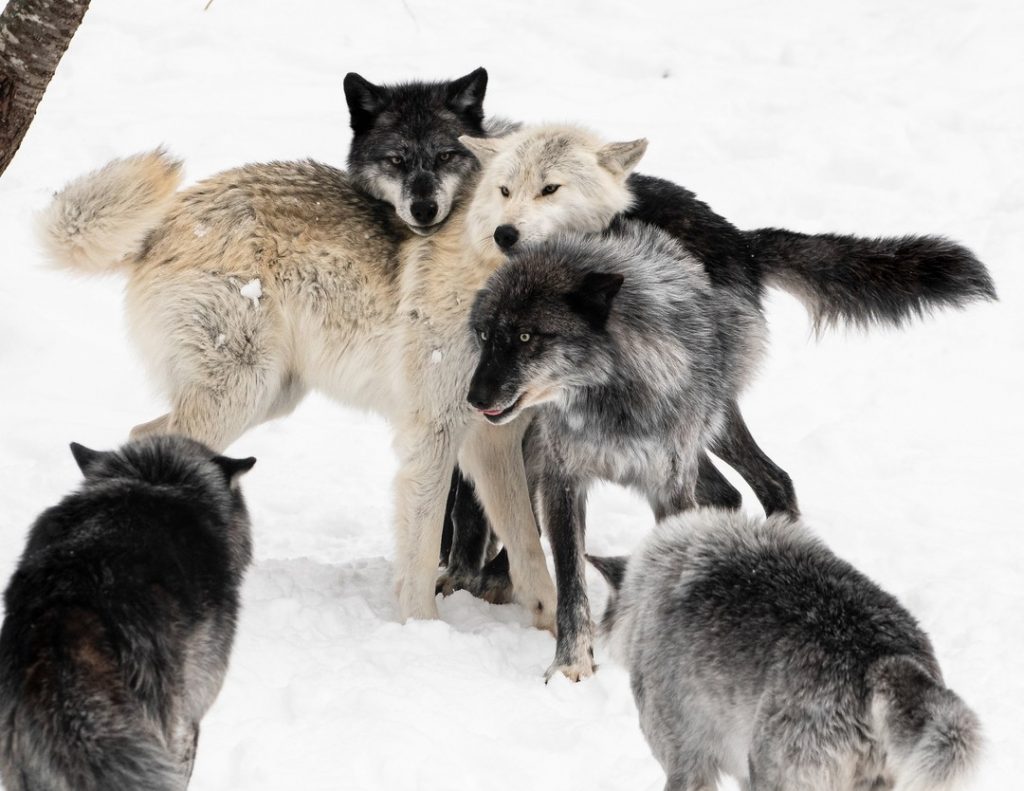 HALIBURTON
One of the most popular attractions at Haliburton Forest and a MUST when visiting with children is the Wolf Centre. Witness and learn about the pack of wolves that live and roam freely on the reserve. Winter is the best time to see the wolves in their thick winter fur – they are typically more playful and active in the cooler weather.
Once you're done howling with wolves, explore the over 400 km of trails at Haliburton Forest. Many include easy routes for beginners, perfect for kids and pups.
Read more about a family trip to Baylight cabin in Haliburton here.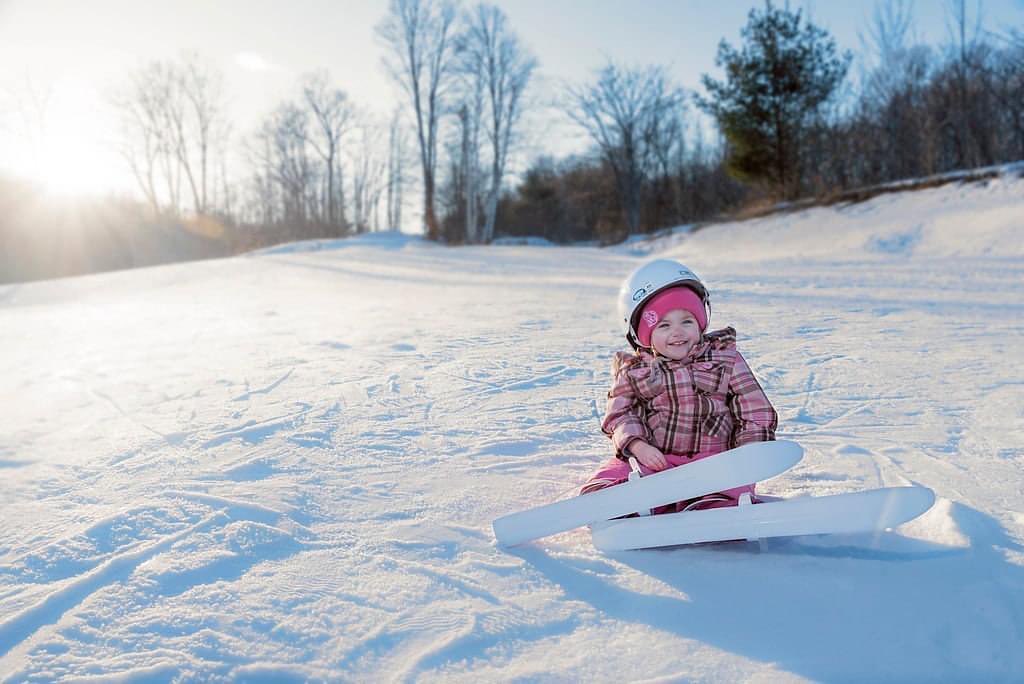 CALABOGIE
Grab skis for the whole group and hit the slopes! Our cabins here live at Calabogie Peaks Resort which offers the best of what winter has to offer. Lift tickets include the longest beginner trail in the province for skiing and snowboarding – perfect for little ones to learn the ropes. If they need extra help, register for a lesson at the Adventure Centre. Equipment rentals are also available on-site.
If you'd rather hike/snowshoe, hop out your front door to the nearest trailhead (just metres away). Trails are groomed and well-marked for easy access and shorter routes. After the activities, take a break and enjoy all the amenities that Calabogie Peaks Resort has to offer. With the purchase of a family day pass CABINSCAPE guests can enjoy access to nightly bonfires, pond skating, an indoor swimming pool and a fitness centre with towels and showers.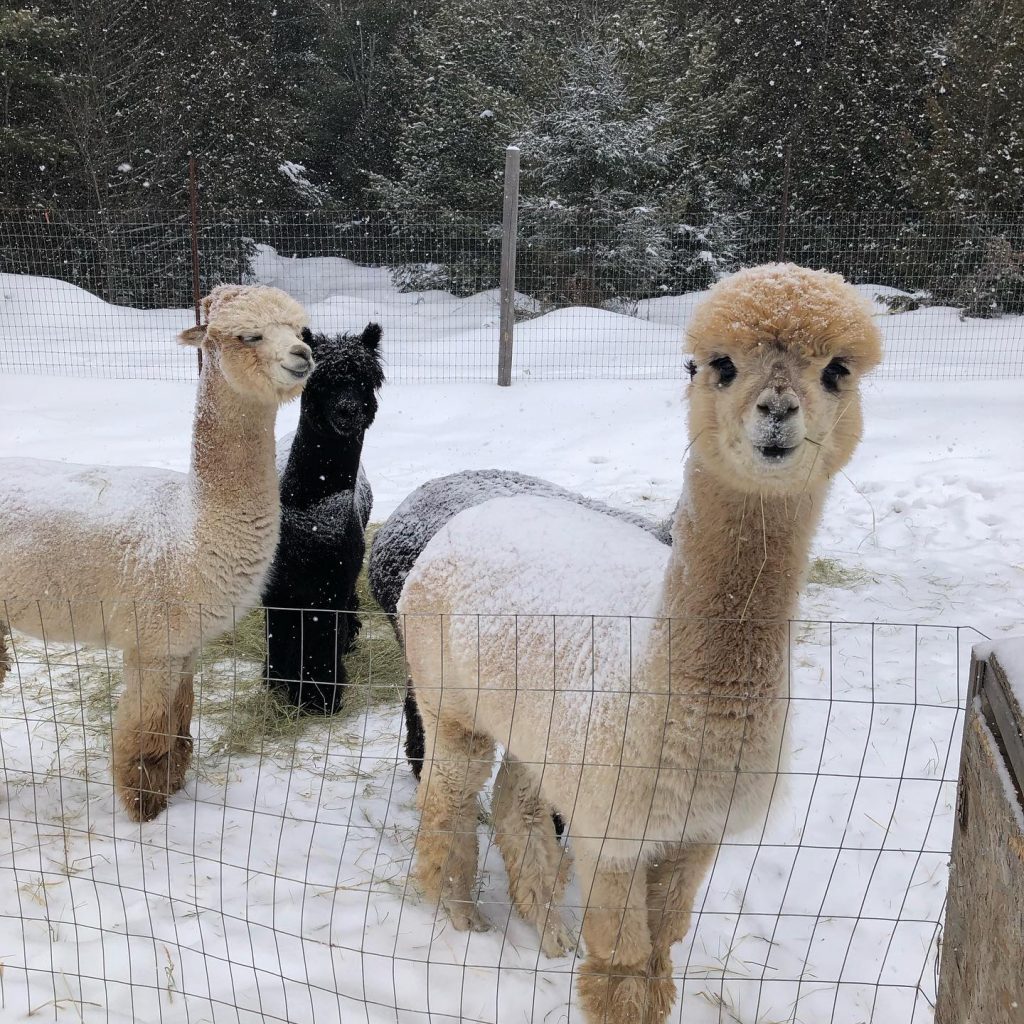 KAWARTHAS
While at this property, kids are sure to love the otherworldly vibe. Hike/snowshoe 4 km of lanes and trails that meander through this expansive re-naturalized property and experience a rich variety of ecosystems, vistas and quarry relics from the past.
Take a mini trip to the nearby town of Fenelon Falls for entertainment, dining, outdoor activities, and shopping. There is also the opportunity to explore arts, culture and heritage as this town has a rich history. For a treat after all the fun, stop by the Little Pie Shack for homemade pies, tarts, brownies, squares, ice cream, and more!
As of March, the Windmill Point Alpaca Farm opens its doors on Saturdays to tour its pack of furry friends up close and personal for a memory that will not soon be forgotten!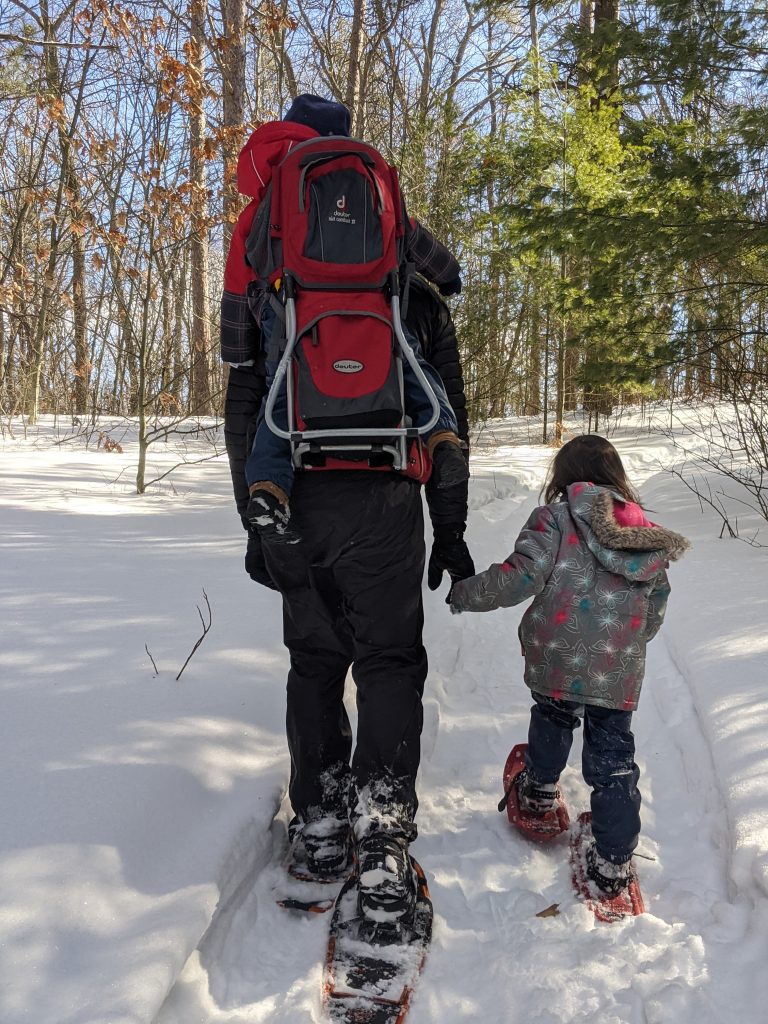 LANARK COUNTY
For those wanting to stay close to home base, many of our Lanark County cabins have conservation areas, massive properties or trails to experience on-site or very close to your cabin! Take a nature walk and explore.
Visit the town of Perth and its family-friendly attractions including the Big Red Chair and The Red Fox "Welcome to Perth" mural. Shopping includes stores focused on children, such as Spring Children and Fawn & Fox. Foodie selections are plentiful and many offerings provide kids' menus including Michael's Table and Maximilian Restaurant. For dessert, stop for melt-in-your-mouth chocolate from Perth Chocolate Works.
Once the activities are over and it's time to disconnect and hunker down, enjoy maximum coziness and quality time from our mini library of books and games included at every CABINSCAPE cabin. Family approved!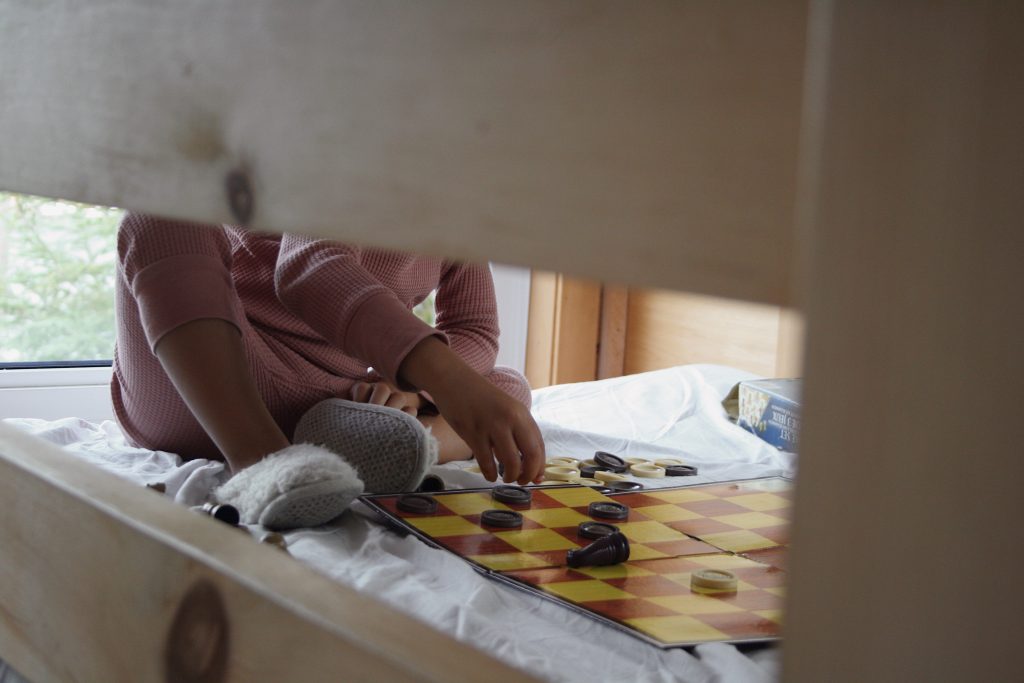 Photo credits
Cabin Chaser & Lanark @lauramendesto, Calabogie: Calabogie Peaks, Haliburton: Haliburton Forest, Kawarthas @windmillpointalpacas, last image: @theomedit