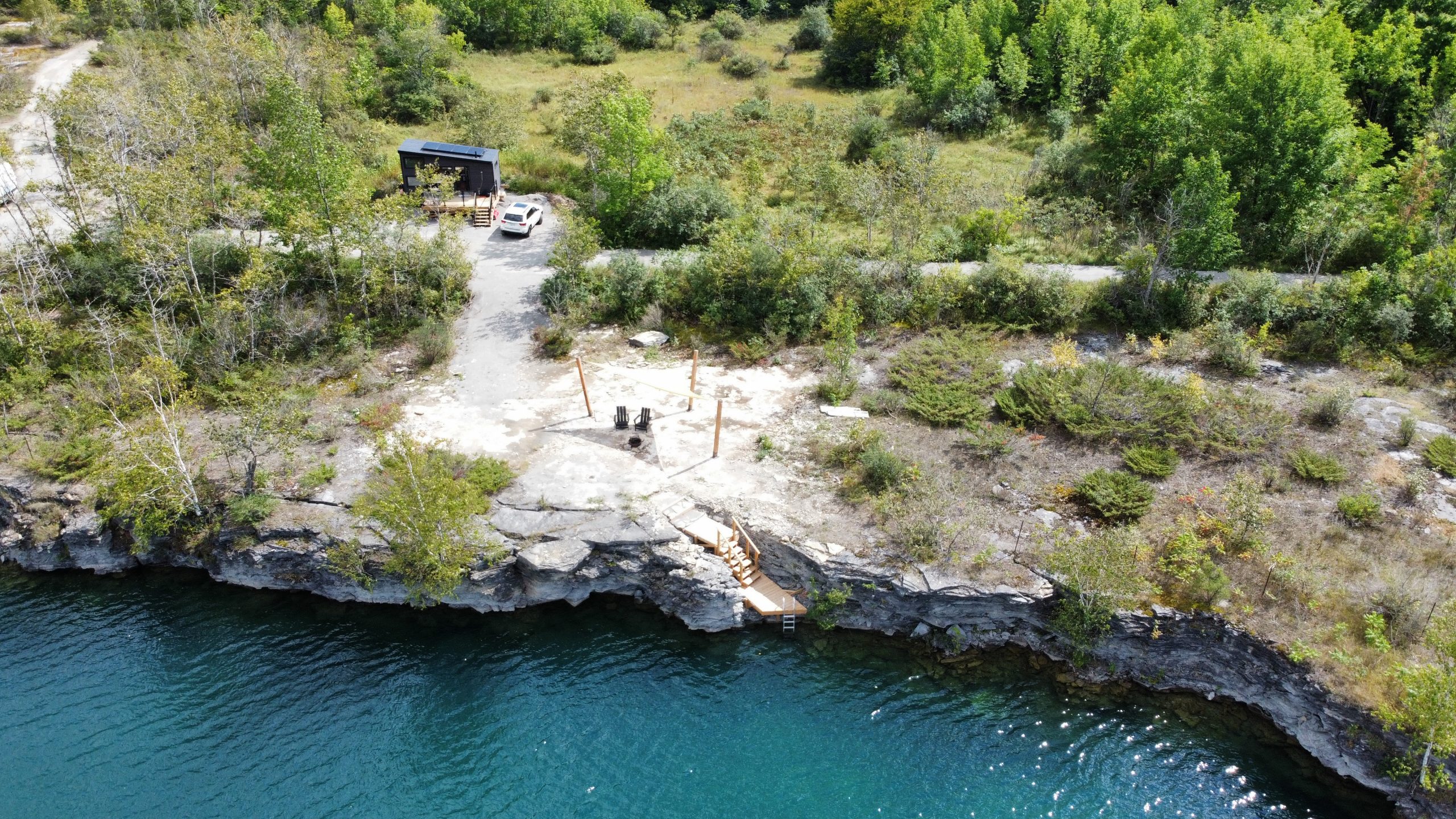 Best Activities at CABINSCAPE Camp: Kawarthas
CABINSCAPE Camp: Kawarthas is a magnificent 230-acre property encompassing a 55-acre crystal clear, spring-fed quarry lake. This site rests in the middle of an other-worldly landscape surrounded by forested meadows. This pristine lake is currently home to 5 off-grid lakeside cabins, 4 meadow cabins, and 6 tent sites. Located just 2 hours outside of Toronto this adventure getaway has all you need!



GET ON THE WATER
What makes our Kawarthas location so special is the sparkling blue lake – the result of a former limestone quarry. The lake is now sustained by 3 underground freshwater springs. The water is clean and crystal clear with a colour seldom seen anywhere in Ontario. The lake has an average depth of 10+ meters so dive in and enjoy a cool, clean, refreshing swim.
Bring your own snorkels for some underwater excitement which will take you up close and personal to some geologically significant rock formations and fossils, along with plenty of fish species.
Our lakefront cabins also come with a complimentary paddleboard to take advantage of the perfect lake temperament for a great paddle! The tent and meadow sites have the option of renting a paddleboard for the duration of their stay.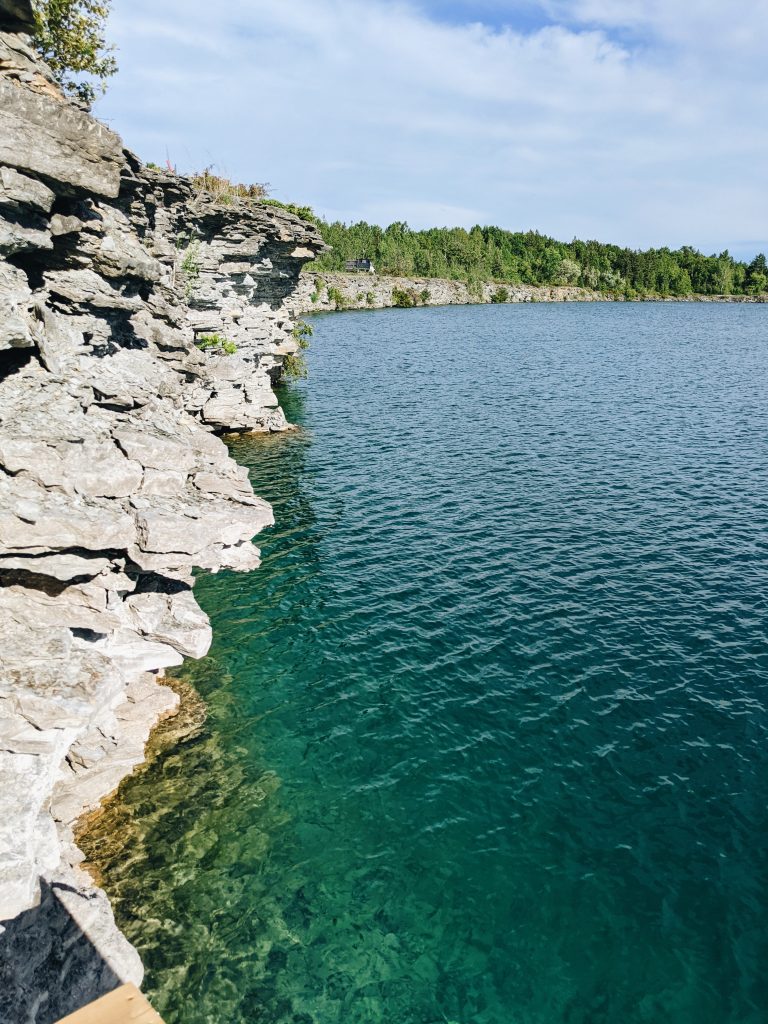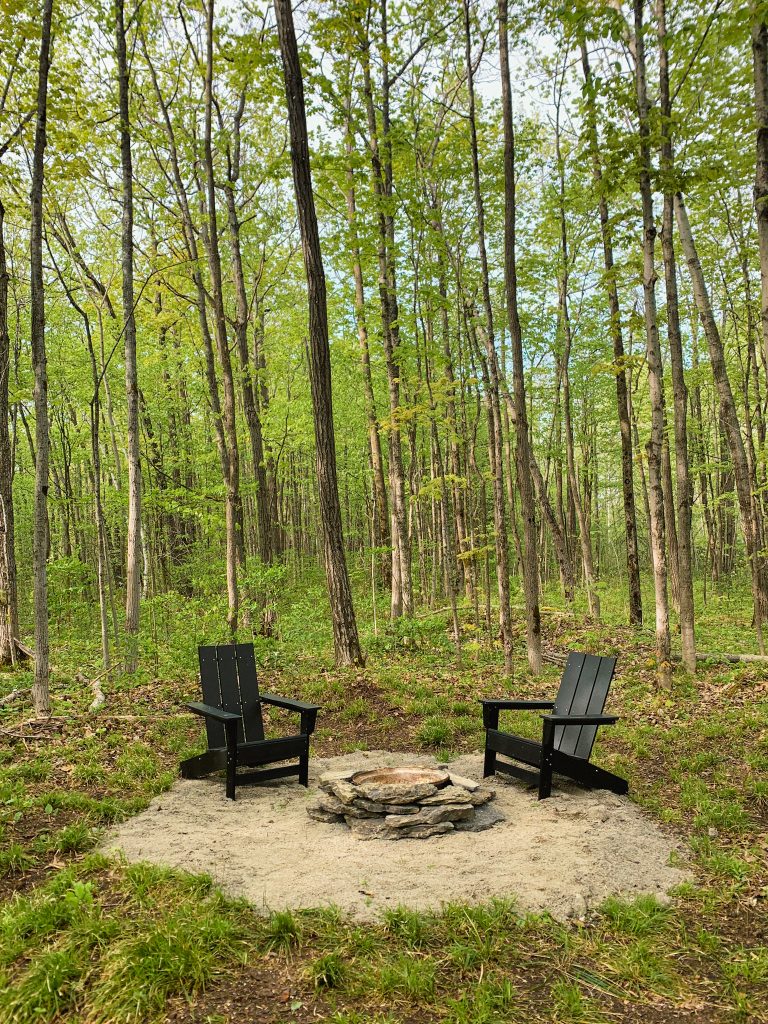 GO FOR A HIKE
Pack walking shoes to hike, cycle or stroll 4 km of lanes and trails that meander through this expansive re-naturalized property and experience a rich variety of ecosystems, vistas and relics from the past. You'll even find remnants of an old rail line from the 1800s on our property!
To explore nearby trails, check out Balsam Lake Provincial Park, located just 10 minutes from your cabin. You'll find numerous nature trails to hike and cycle for all skill levels. The park also offers canoe and kayak rentals to explore its spectacular portaging routes and provides an excellent location to access the Trent-Severn Waterway.
Located 25 minutes from our property, the Victoria Recreation Corridor is a 55km trail used year-round for hiking, horseback riding, cycling, snowshoeing, cross-country skiing and snowmobiling.
UNWIND & CHILLOUT
Take the opportunity to disconnect and relax in nature! Turn off electronics and enjoy a good book out on the deck overlooking the lake. Stargazing is a personal favourite at this location as there aren't any trees getting in the way of your view of the milky way at the cabin sites. Meander through the wildflower meadows on our "Forest Stroll" trail. Recreate one of our delicious campfire recipes at your private fire pit. Relax and enjoy!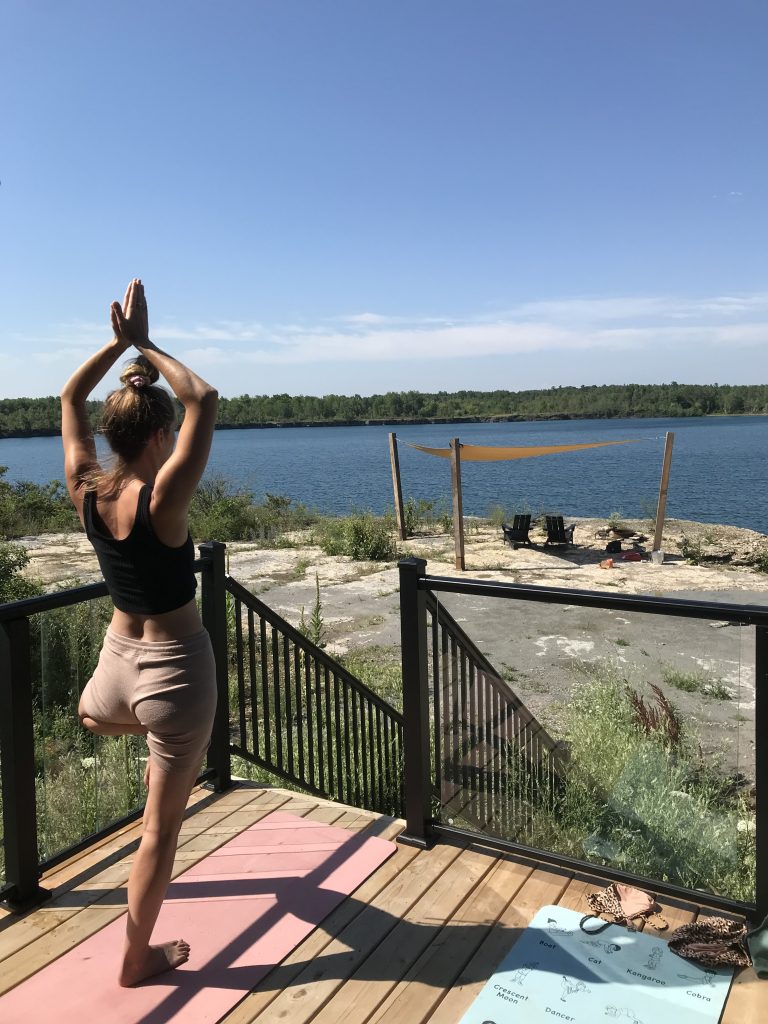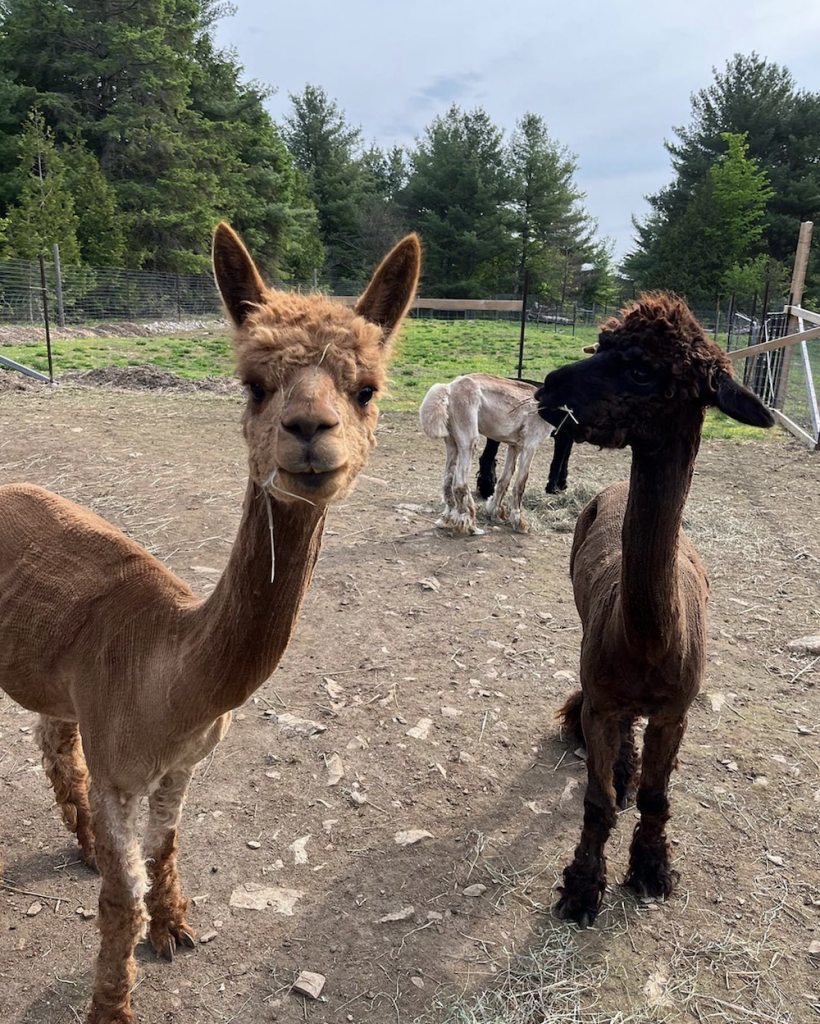 HAVE AN ANIMAL ADVENTURE
Have you ever dreamt of getting up close and personal with some of the cutest creatures on earth? Make some furry friends at Windmill Point Alpaca Farm! The farm is currently home to 8 alpacas who are cool and curious animals the whole family can enjoy. Their farm store also carries a selection of handmade seasonal products including alpaca wool dryer balls and felt insoles.
Tours are available on weekends for pre-booking only and can be done at https://windmillpointalpacas.com/
A short 20-minute drive from our cabins is Carden Alvar Provincial Park – also known as a birder's paradise. This important biodiversity area is recognized worldwide as a premiere destination for bird watching. It is host to more than 230 bird species, 450 plants, and 140 butterfly/dragonfly species. Hike their extensive boardwalk through grassland, wetland and forest and enjoy the sounds and sights of unique and rare bird species.
NEARBY FUN
Explore what the nearby towns have to offer by taking a day trip to Fenelon Falls. This beautiful, historical waterfront town is known as the "jewel of the Kawarthas"! Enjoy year-round shopping, brewery, great restaurants, patios, cafes and local events.
Head over to the historic Kirkfield Lift Lock just 2 minutes from our site and watch boats navigate the Trent-Severn Waterway. It is the second highest hydraulic lift lock in the world with a lift of 15 metres!
Stop by the Balsam Lake Provincial Park Farmers Market held at the beach on select Sunday's throughout the summer for farm fresh veggies, baked goods, handmade artistic items, soaps, candles, jewellery, and so much more!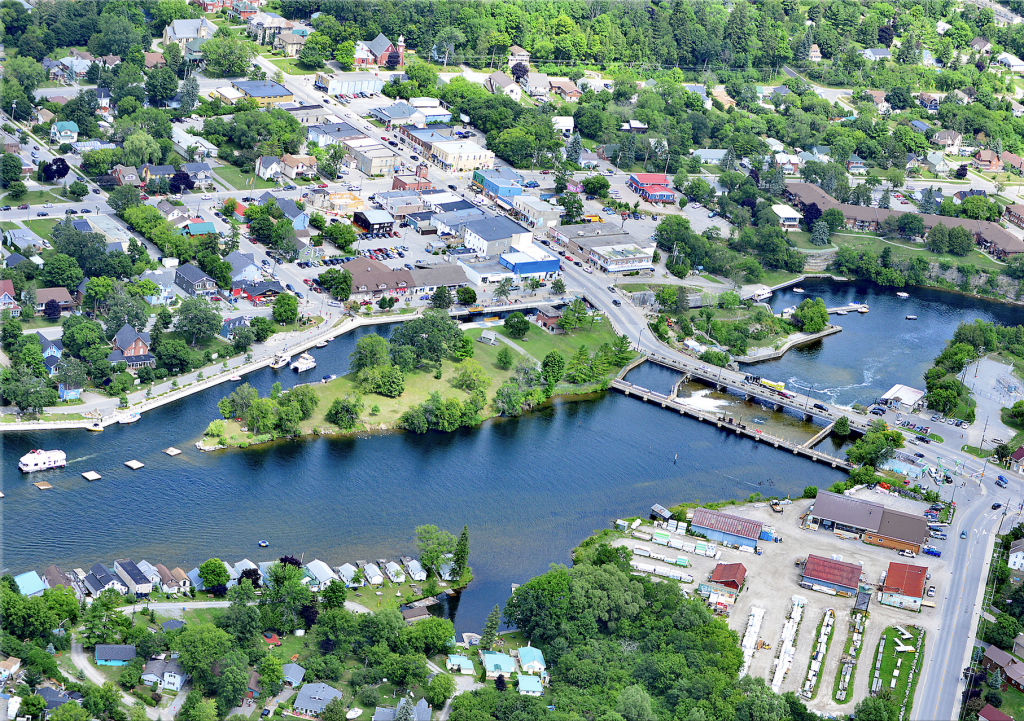 Our Kawarthas Cabins
Our Kawarthas Tents
Photo Credits:
Header – IG @vanhallawild
Unwind image – IG @joanna.crichton
Animal image -IG @windmillpointalpacas
Fenelon Falls image – explorefenelonfalls.com