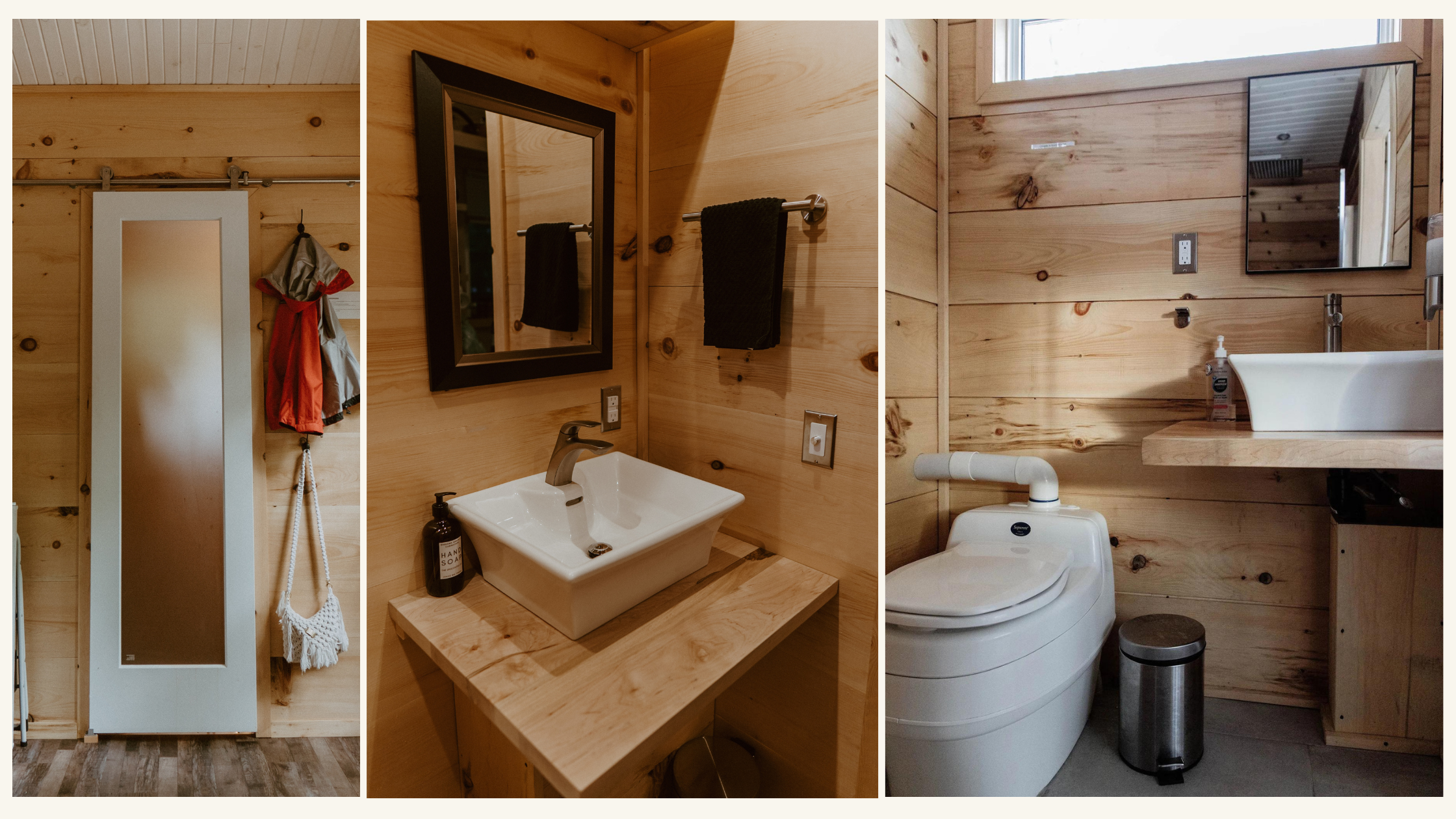 What Do Our Washrooms Look Like?!

The most common question we are asked about our off-grid tiny cabins is "what do the bathrooms look like?!" This can be a huge factor in determining whether someone is willing to partake in this particular type of adventure.
As someone who was also nervous about this, I can attest that our bathrooms are comfortable, functional and clean! Definitely better than any camping bathroom experience (and it sure beats going in the woods!).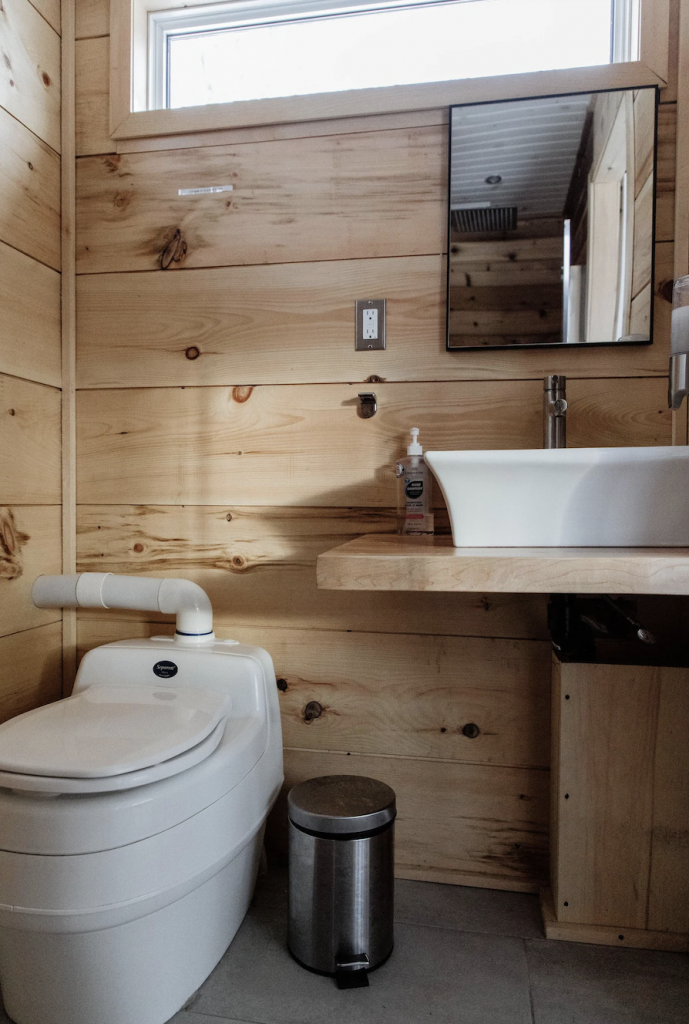 You may be surprised to know that ALL of our cabins come with an indoor toilet located in a private room INSIDE each cabin. No need to trek outside in inclement weather or bring a flashlight to light your way. These modern waterless composting toilets are operational year-round and require no flush.
But what about smells? Our toilets are equipped with a little built-in toilet fan that is constantly sucking air out of the cabin to keep any smells at bay. Not to worry, toilets are emptied and thoroughly cleaned before your arrival.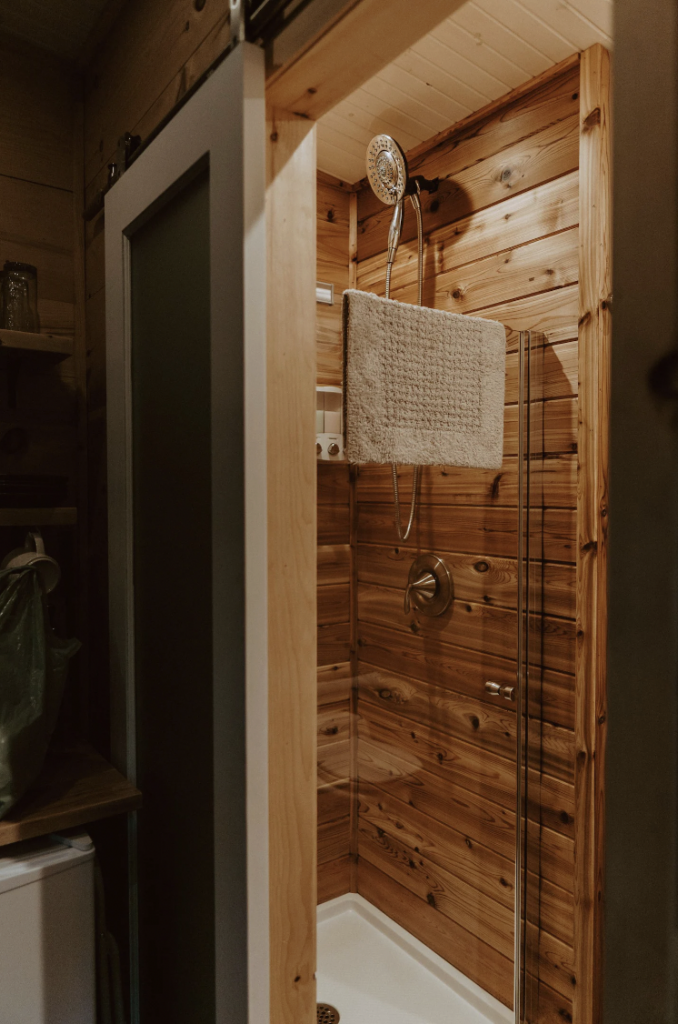 What about showers?

Many of our wilderness cabins come equipped with an indoor toilet AND indoor and outdoor shower (showers are typically functional from May 24 weekend to early October – while running water is on for the season).

If you've never experienced showering in a cedar-built shower before, you're in for a treat! Enjoy a refreshing shower infused with a delicious woodsy cedar scent while using our complimentary eco-friendly Cedar + Sage hair & body products from Oneka.
Curious about the bathroom set-up in a particular cabin? You can find all this information in our 'THIS CABIN INCLUDES' section on each cabin page on our website (when you scroll beneath the gallery of images).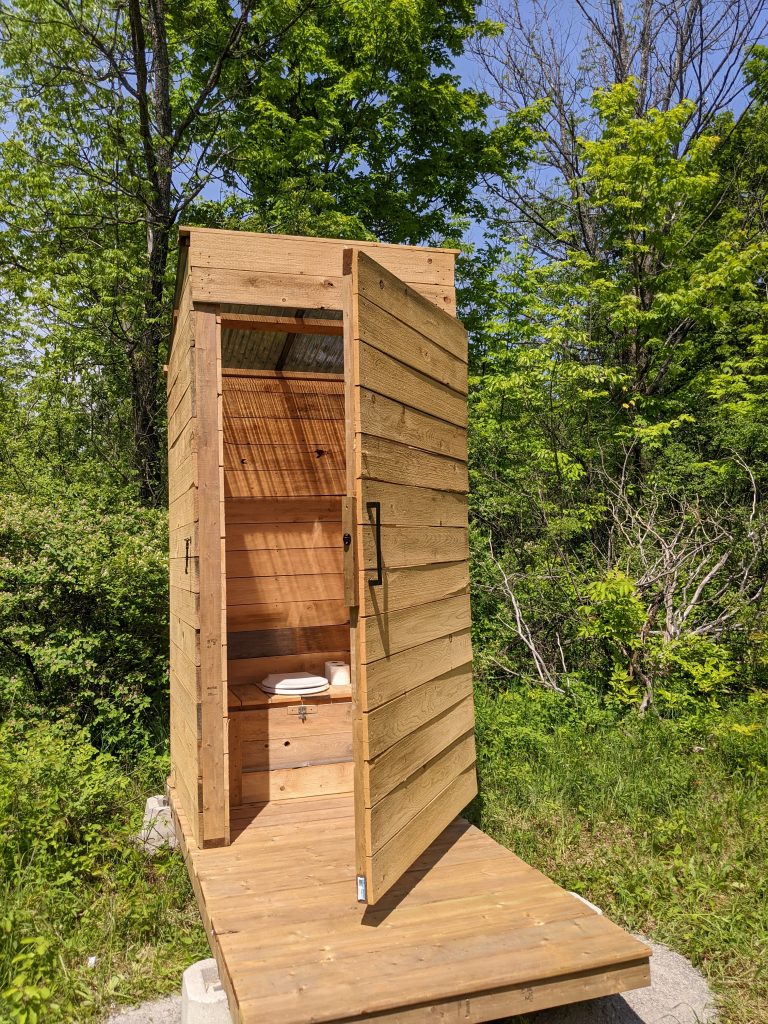 What's the bathroom set-up in your tents?

Our tents use the same compostable toilet as our cabins but in a shared outdoor comfort area. Tent guests also have access to outdoor showers with HOT water. Our showers also include Cedar + Sage biodegradable shampoo, body wash and conditioner. Scope out the pics below!
All in all, your off-grid wilderness adventure provides a comfortable bathroom experience that doesn't stink!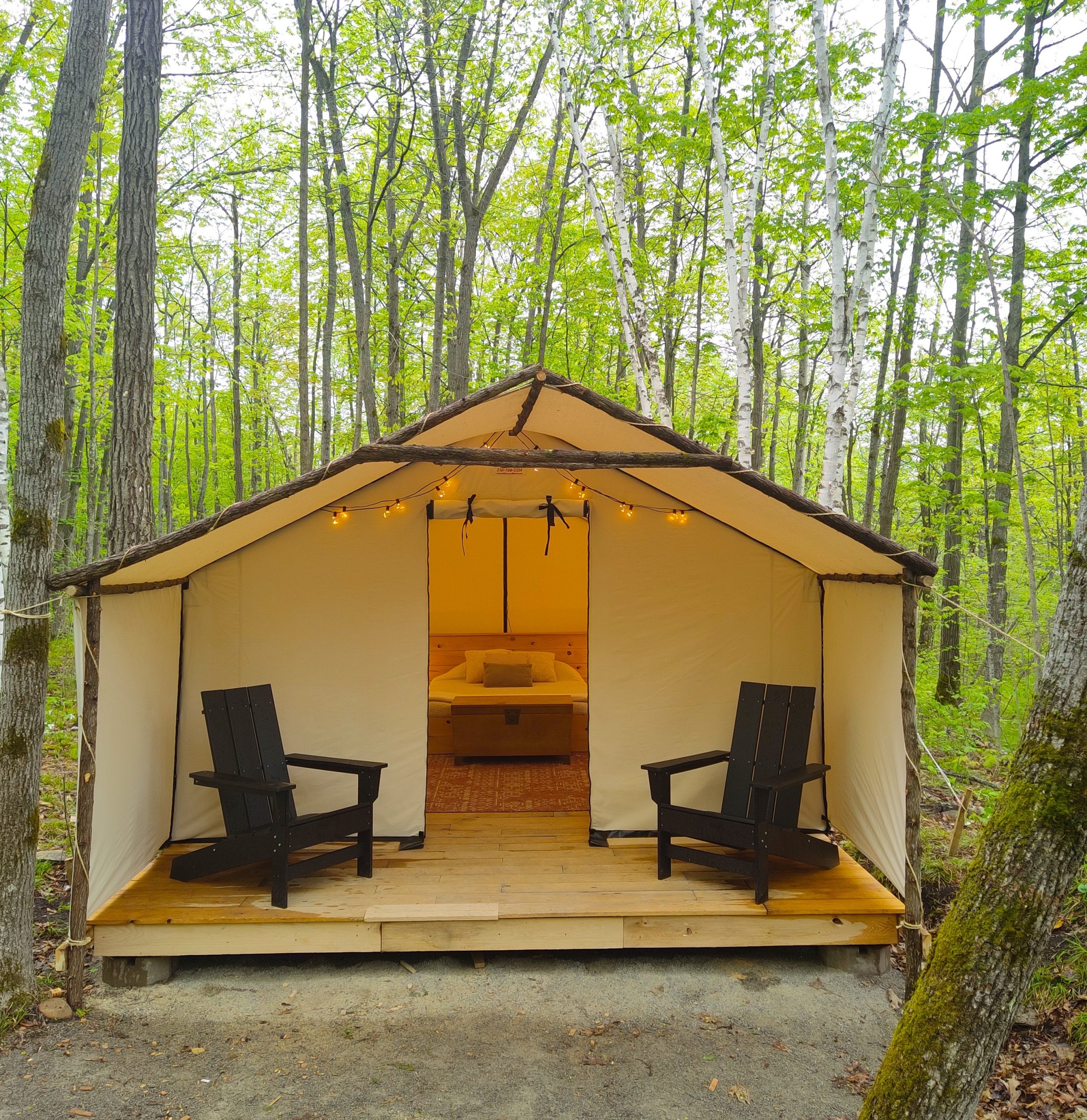 Photo credits: IG @vanhallawild