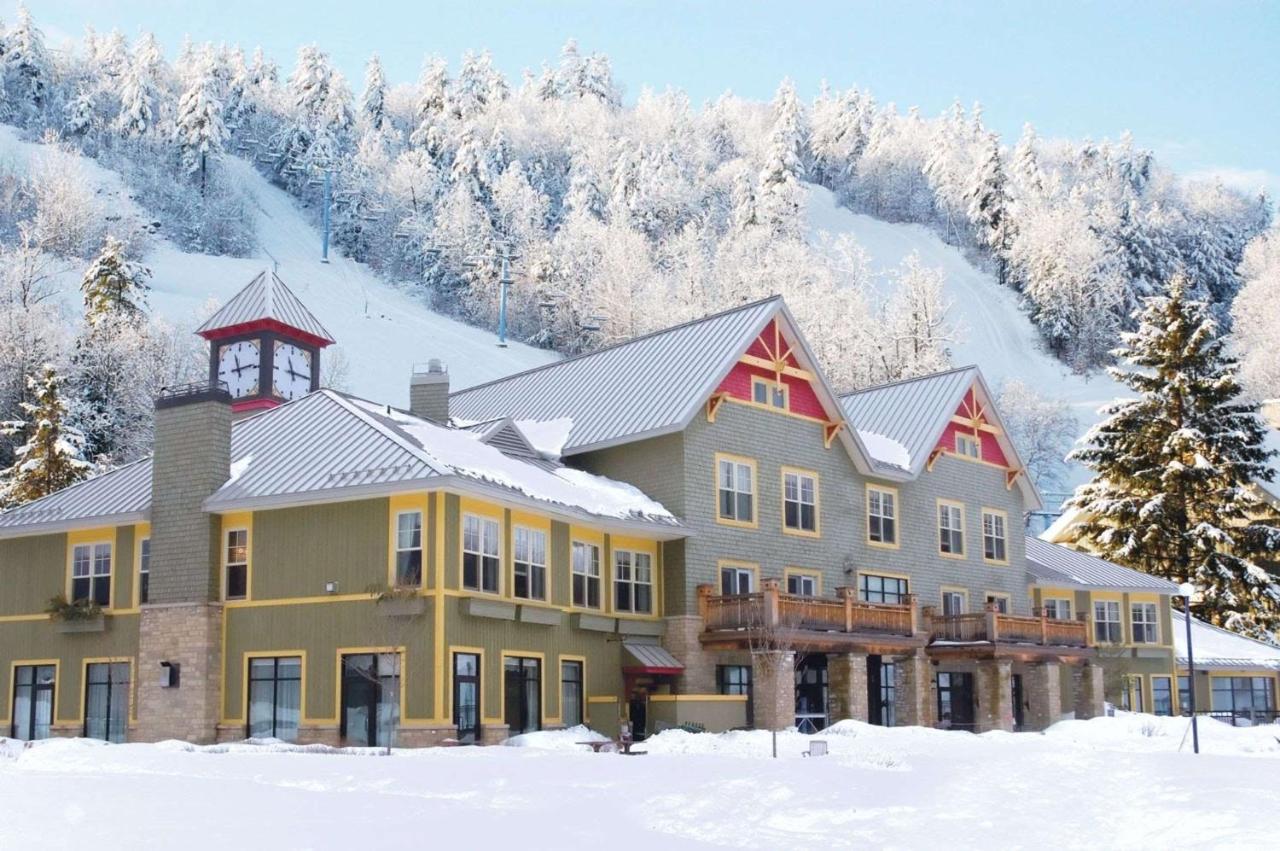 Our Guide to Winter in Calabogie
Whether you're into extreme sports like downhill skiing, ice climbing or snowboarding, or whether a leisure ice-skate on the lake is more your thing, there's a whole lot to see and do at our micro cabins in Calabogie, Ontario.
Located just one hour from Ottawa in the heart of the Ottawa Valley, you'll find our Wren, Starling and Finch cabins. These cozy and heated micro cabins are suspended above Calabogie Lake, nestled in the forested grounds of Calabogie Peaks Resort (home to the tallest ski mountain in Ontario). This means premium access to some of the best multifaceted trail networks in the province.
Grab your skis, hot cocoa and trail map to complete our Top 5 Things to Do in Calabogie during your Cabinscape stay!
HIT THE SLOPES
Calabogie Peaks Resort offers the best of what winter has to offer. Lift tickets are your key to Eastern Ontario's tallest mountain ski resort. The longest beginner trail in the province for skiing and snowboarding lives here.

Experience the beautifully groomed mountain trail system and ride through the terrain parks and forest glades. The Madawaska Nordic ski trails include plenty of well-marked and colour coded cross country trails to choose from.
New to the sport? No problem! You can register for a ski or snowboard lesson at the Adventure Centre. Equipment rentals are also available on-site.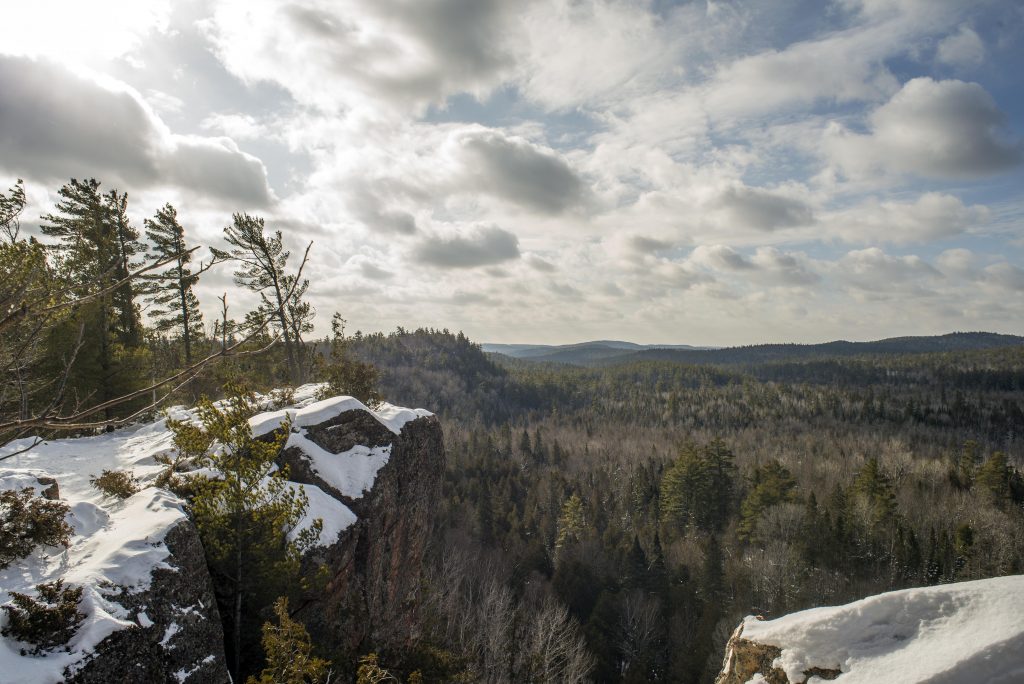 GRAB YOUR SNOWSHOES
Hop out your front door to the nearest trail trailhead (just metres away), or grab a chairlift up and explore your choice of snowshoe trails at the top of Calabogie Peaks. The trails are groomed, well-marked and ready for adventure!
The Manitou Mountain trail passes through picturesque pine forests and gorgeous wilderness scenery where you'll encounter 3 spectacular mountain top vistas.
The famous Eagle's Nest lookout gradually climbs uphill along an old logging road through the woods, leading to a scenic lookout at the top of a 120-metre cliff.
Remember, the key to winter hiking is proper gear, warm waterproof shoes, and lots of layers!
Two adult pairs of snowshoes are included with every Cabinscape booking.
GO ON AN ICE CLIMBING ADVENTURE
ICE CLIMBING
Ice climbing is a challenging, fun and growing sport and the Canadian Shield is one of the best terrains in the world to experience it! A fun fact about ice climbing is that the ice morphs into various shapes and angles every single time you climb and you never have the same experience twice.
Ice formations vary from year to year but can usually be accessed at the Manitou Hiking Trailhead near the Calabogie Peaks ski hill. The cliffs are only a 10-15 minute walk in for some great ice climbing action!
Eagles Nest also offers a variety of ice climbs from beginner to difficult. Please be mindful of safety around the top of ice cliffs as they are busy hiking trails.
Proper equipment, experience and lots of layers is a must!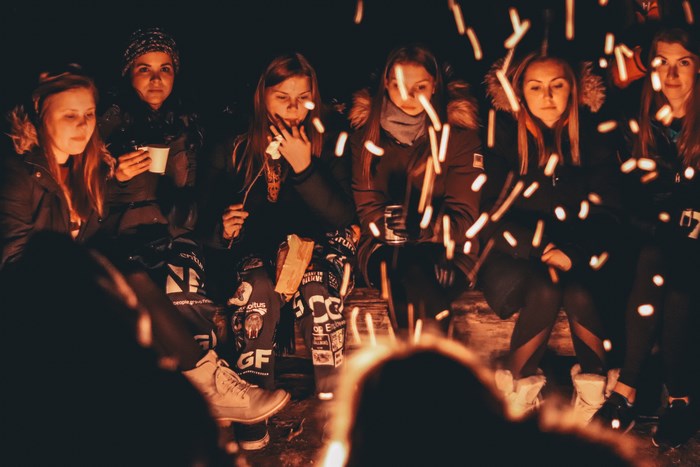 RELAX & UNWIND
Take a break from all the exerting winter activities and enjoy the amenities that Calabogie Peaks Resort has to offer. With the purchase of a day pass Cabinscape guests can enjoy access to the indoor swimming pool, outdoor hot tub and fitness centre with towels and showers (amenities subject to change).
After relaxing in the hot tub, kickback and stay warm at the resort campfire. Evening campfires are a tradition at Calabogie Peaks, delight in them daily from late afternoon to evening. Pond skating is also available at the resort as soon as the water freezes over.
Cost: $25 per person/per day or $60 per family/per day.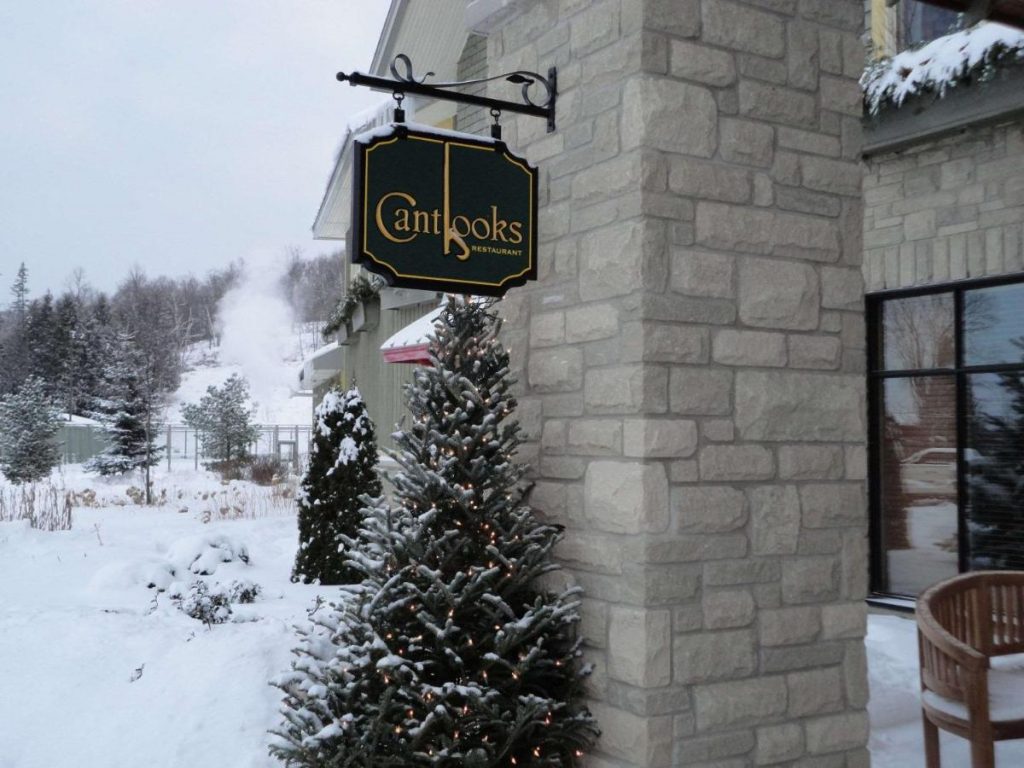 DRINKS & EATS
Canthooks Restaurant is located right inside the hotel at Calabogie Peaks Resort and boasts an outdoor pondside terrace. Stop by and experience "a taste of the Swiss Alps, in the heart of the Ottawa Valley". Their menu changes over each season and includes foraged vegetables from the mountain resort, locally caught fish, and artisan farm-to-table produce.


Calabogie Brewing Company is an award winning craft brewery, kitchen & taproom, which celebrates the beauty and spirit of Calabogie, and the spectacular land and people on which it was founded. Enjoy their long selection of craft and seasonal beers and eats. Vegan menu options available.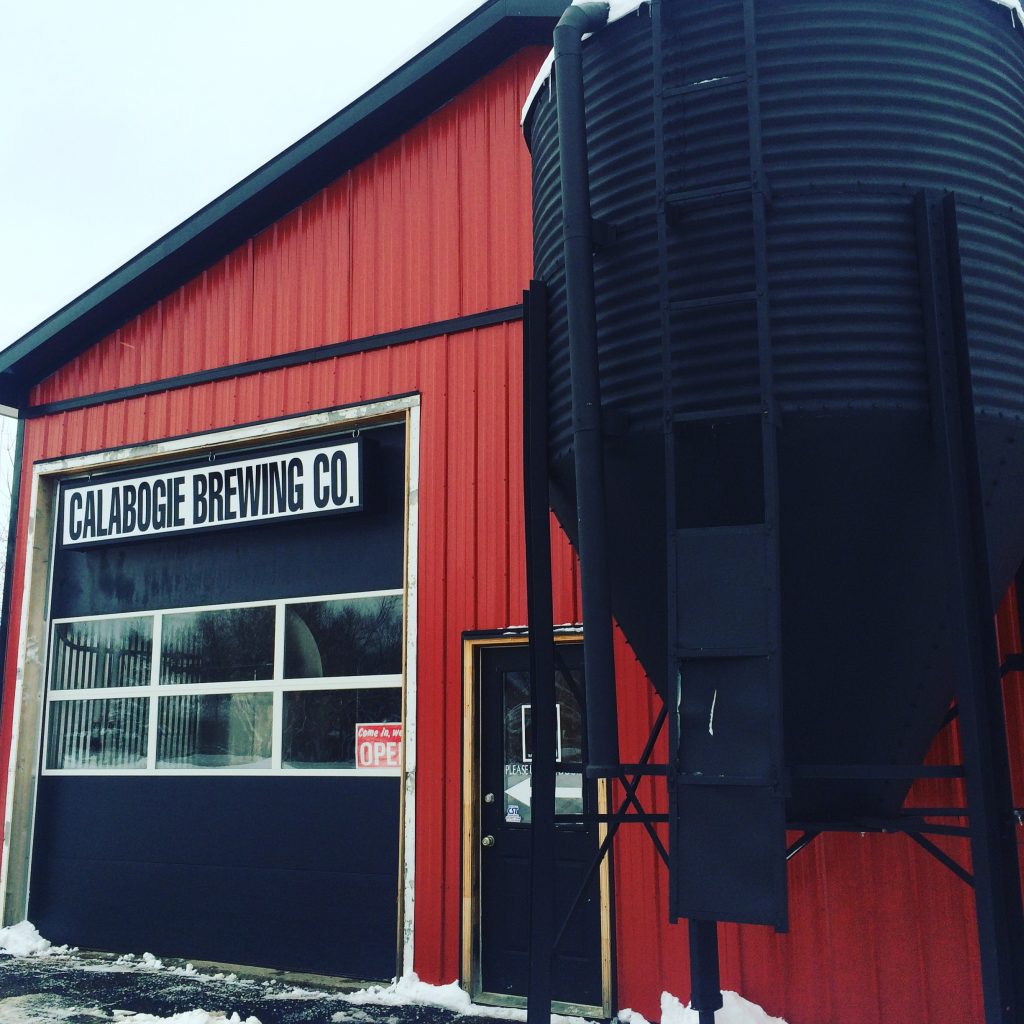 Our Calabogie Cabins
Photo Credits:
Calabogie Resort/Hit the Slopes/Canthooks Restaurant images – calabogie.com
Calabogie Brewing Co. – CraftedInTheCapital.com