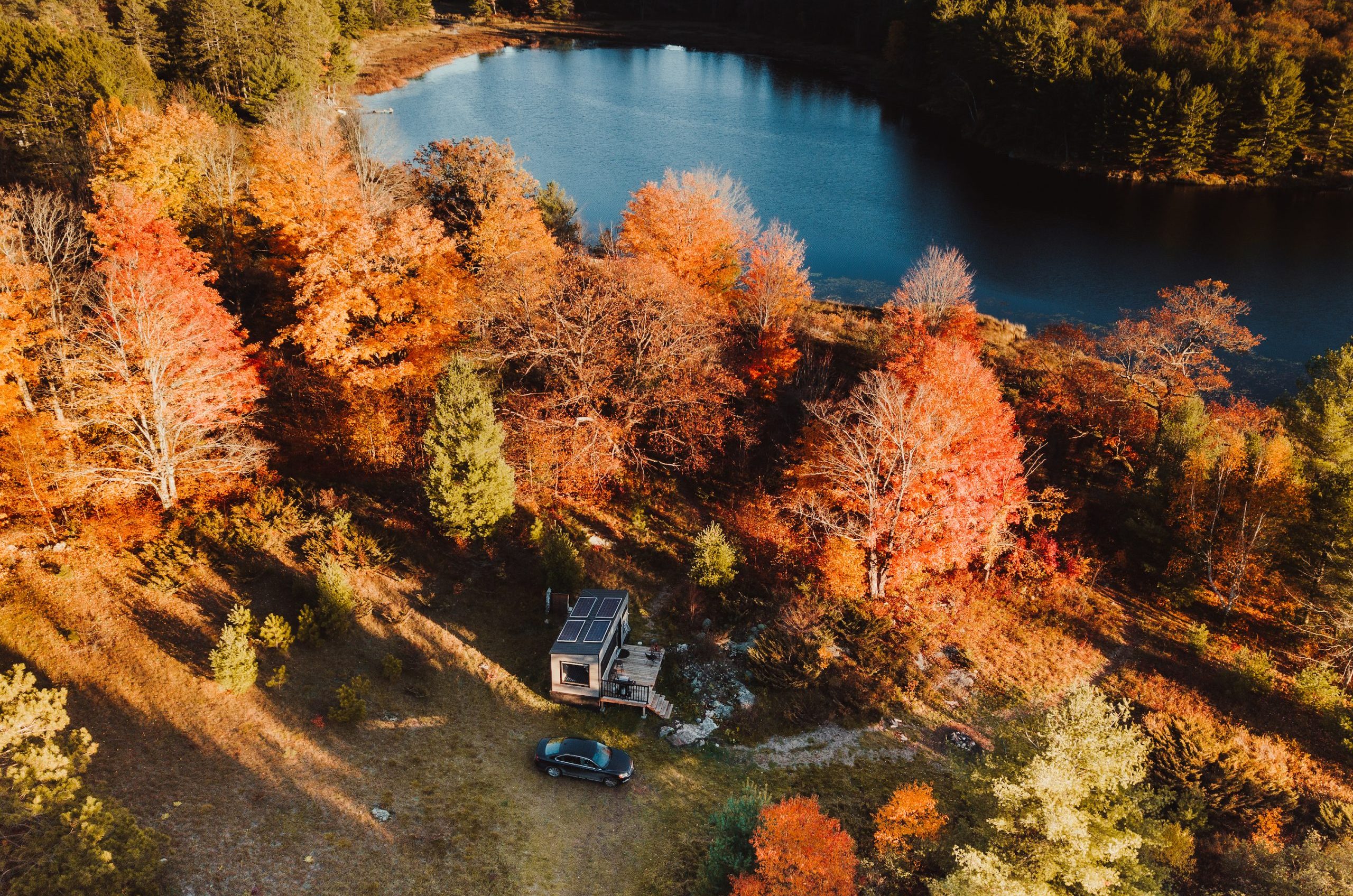 Fall in Love with Autumn: How to Take Advantage of This Fleeting Season
Fall in love with fall this year and make the most of the coziest season with an autumn CABINSCAPE adventure! From dazzling tree top adventures to fall chairlift rides, we've listed our Top Things to Do on your CABINSCAPE stay to make the most of autumn's splendour!
HALIBURTON
Enjoy breathtaking views on a Canopy Tour of Haliburton Forest while staying at our 11 cabins located there. Walk through the autumn treetops for views from 10-20 meters above the ground. At over half a kilometre long this is the longest canopy boardwalk of its kind in the world! Once you've come down, explore the 400km of endless all-season hiking and cycling trails and get up close and personal to the changing colours. The trails are well marked and maintained varying from easy, flat walks to more adventurous routes.
For some more festive fun, join Haliburton Forest for a spooktacular experience at Howl-o-ween where you can explore the Wolf Centre in costume and the staff will then guide you on a haunted hike through the forest. This event takes place on October 28th and reservations must be made through Haliburton Forest.
CALABOGIE
As the leaves begin to change, enjoy a Fall Colours Chairlift Ride at Calabogie Peaks! Take the chair to the top of the mountain and experience the expansive views on your way up. From there you can choose to hike your way down or hop off at the top to snap a few pictures of the sky-high view and ride the chair back down to the bottom. Running for the first three weekends in October, there's no better way to experience the changing of the seasons. Purchase your tickets when on-site at Calabogie Peaks.
Alternatively, take advantage of some of the best hiking in Ontario and explore the best of autumn on foot. Calabogie Peaks Resort is the trailhead for a fascinating network of Ontario hiking trails that expand beyond the resort boundaries and cross over thousands of acres of Crown Land… including the renowned Eagle's Nest Lookout!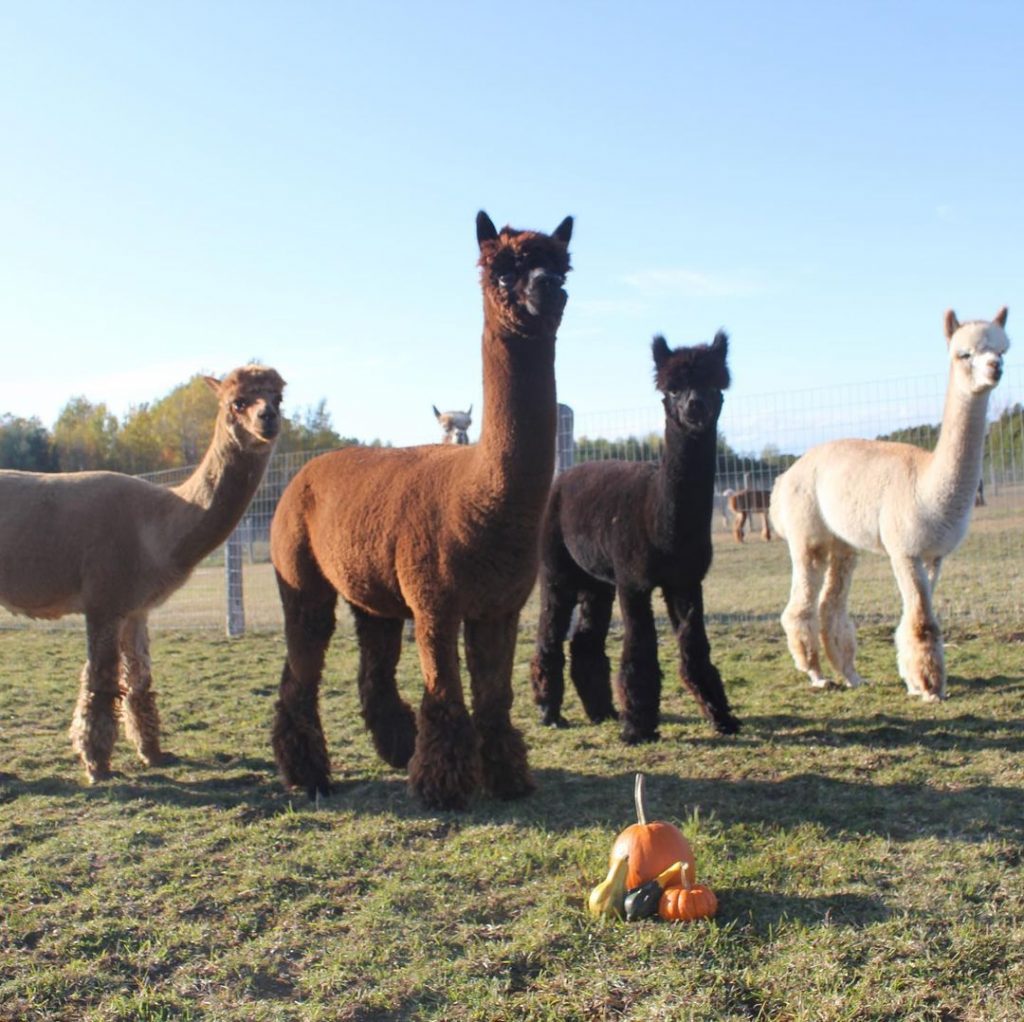 KAWARTHAS
Pet an alpaca at the Windmill Point Alpaca Farm! Take a guided tour around the farm and learn more about these adorable animals living nearby our Cabinscape Camp Kawarthas location. The farm is currently home to 8 alpacas who are cool and curious animals the whole family can enjoy. Check out the farm store which carries a selection of handmade seasonal products including alpaca wool dryer balls and felt insoles.
Meander the trails through our property or visit the nearby Balsam Lake Provincial Park, located just 10 minutes from your cabin. You'll find numerous nature hikes and cycle routes for all skill levels. While in the area, check out the first-ever Kawartha Fall Festival at Ken Reid Conservation Area from October 1-10th. This new, family-friendly event will feature a week of activities, special guests, up-close animal encounters, guided hikes, and more.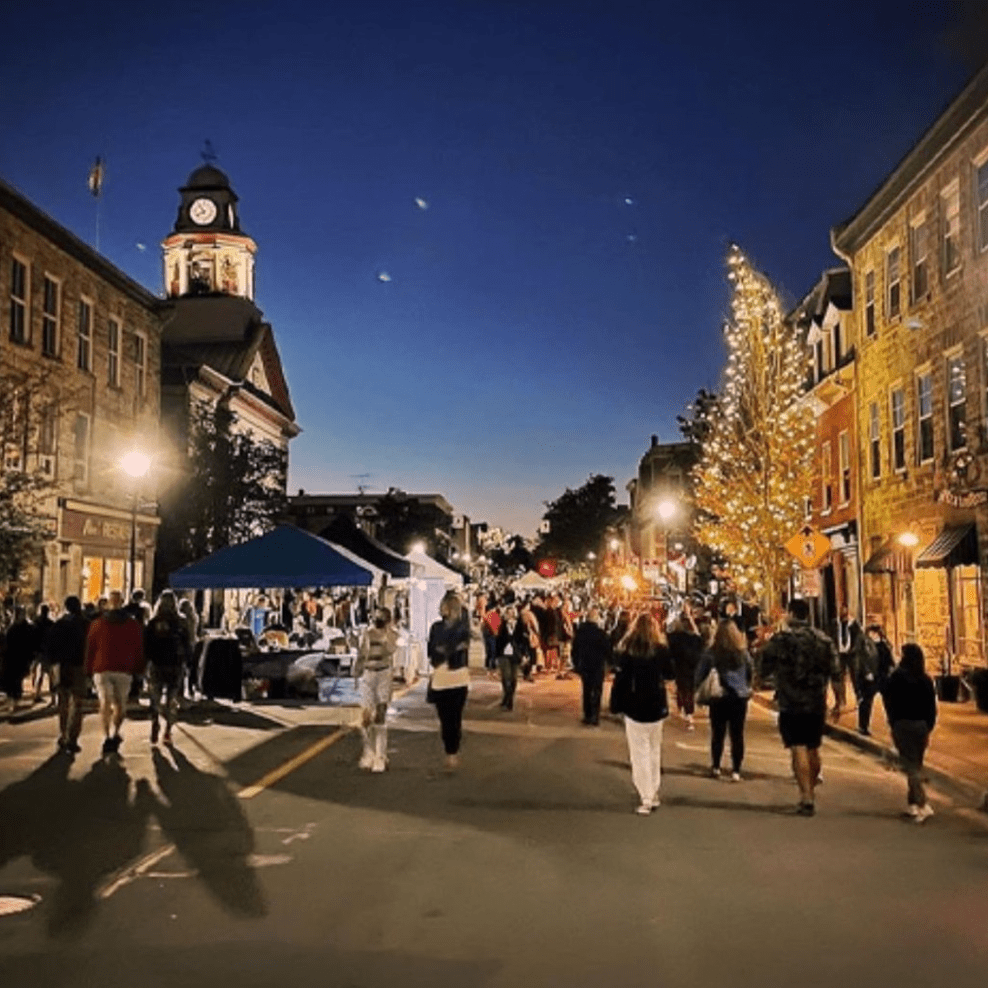 LANARK COUNTY
During your stay at our Lanark County cabins, attend one of the many fall events in Perth! The Night Market on October 1st begins at 5pm. Wander the streets and encounter entertainers and artisans, and dine under the stars at a variety of restaurants and pubs. Shop with vendors open late as you stroll while surrounded by Perth's heritage buildings. There are also many Halloween events here throughout the month including a pumpkin carving contest, zombie/ghost walks, a 50's Monster Mash, a Halloween Haunt drive-thru, and more!
The Perth Farmer's Market which includes local produce, home-baked pies, pastries and crafts runs on Saturdays until Thanksgiving weekend. Grab some fresh eats and head to one of the many quaint parks or have an autumn picnic along the Tay River.
Photo credits
Header, first image: @denimshoots, Haliburton: Haliburton Forest, Calabogie: Calabogie Peaks, Kawarthas @windmillpointalpacas, Lanark Festivals & Events Ontario