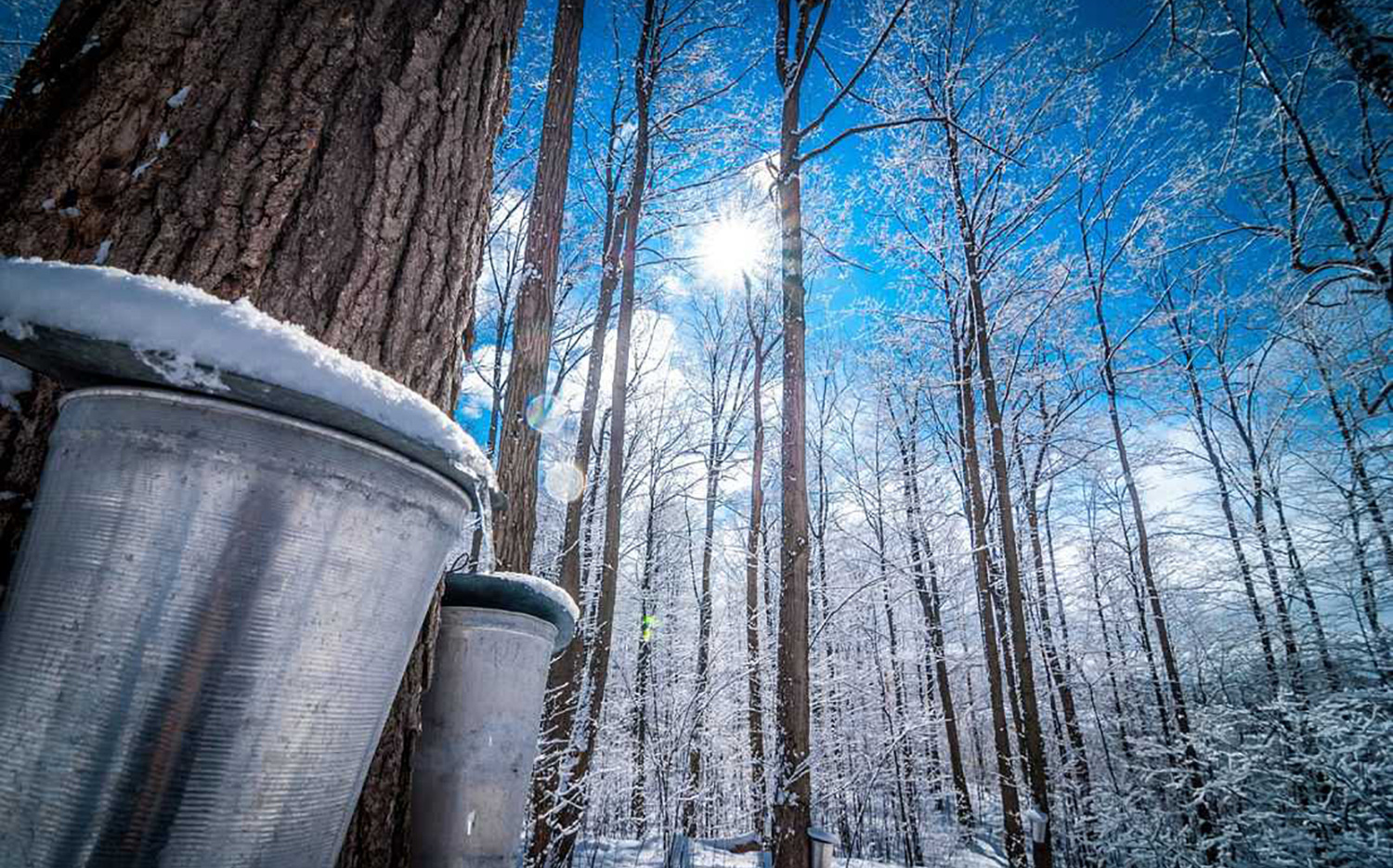 Celebrate the Sweetness of Maple Season

Maple season is upon us and there is no better time of year to adventure to one of our tiny cabins and enjoy all the Maple goodness the local towns have to offer!
Celebrate the sweetness of Spring by tapping trees, eating delicious treats, visiting sugar bushes, and exploring these quaint regions of Ontario while on your tiny cabin adventure!



LANARK COUNTY
In the heart of the Ottawa Valley, Lanark County is touted as the 'Maple Syrup Capital of Ontario' and it's not hard to see why! The maple syrup and products produced in this region are tourist attractions at any time of year.

If you are visiting soon, Fortune Farms in Almonte is in its 50th Maple season and features experiences, tours and trails, and a shop that sells everything from maple sugar to maple vinegar. Temple's Sugar Bush in Lanark features a Pancake House Restaurant with a Maple breakfast special, a shop and a nature trail through the picturesque surrounding forest and gardens. Visit the Festival of the Maples in Perth which boasts an artisan food market, retail attractions, and lots of live entertainment.
Throughout the year, visitors can savour the flavours of Lanark County and enjoy the virtual Sip & Savour trail for chocolate, craft spirits, beer/cider, fine cuisine, and delicious delicacies. There's also an incredible year-round self-guided driving Maple Tour for the region showcasing artisans, heritage buildings and locally made products.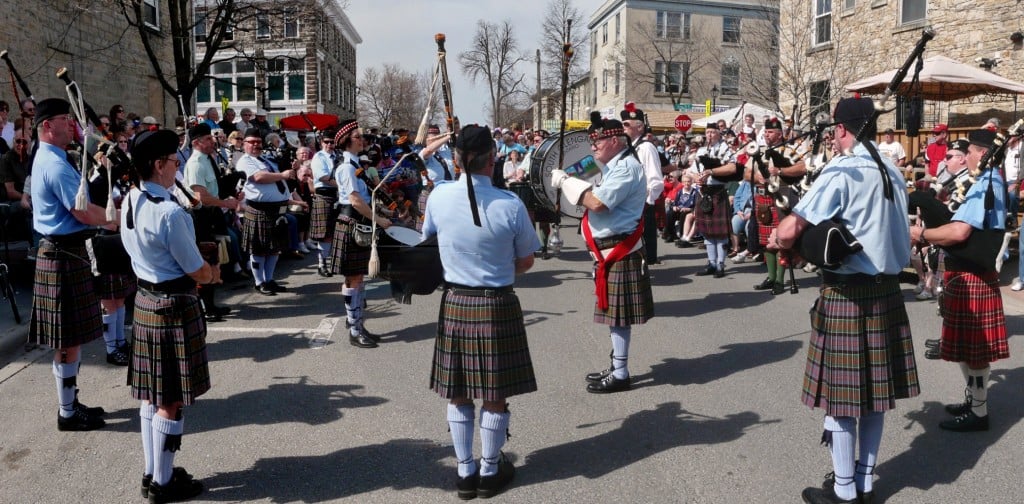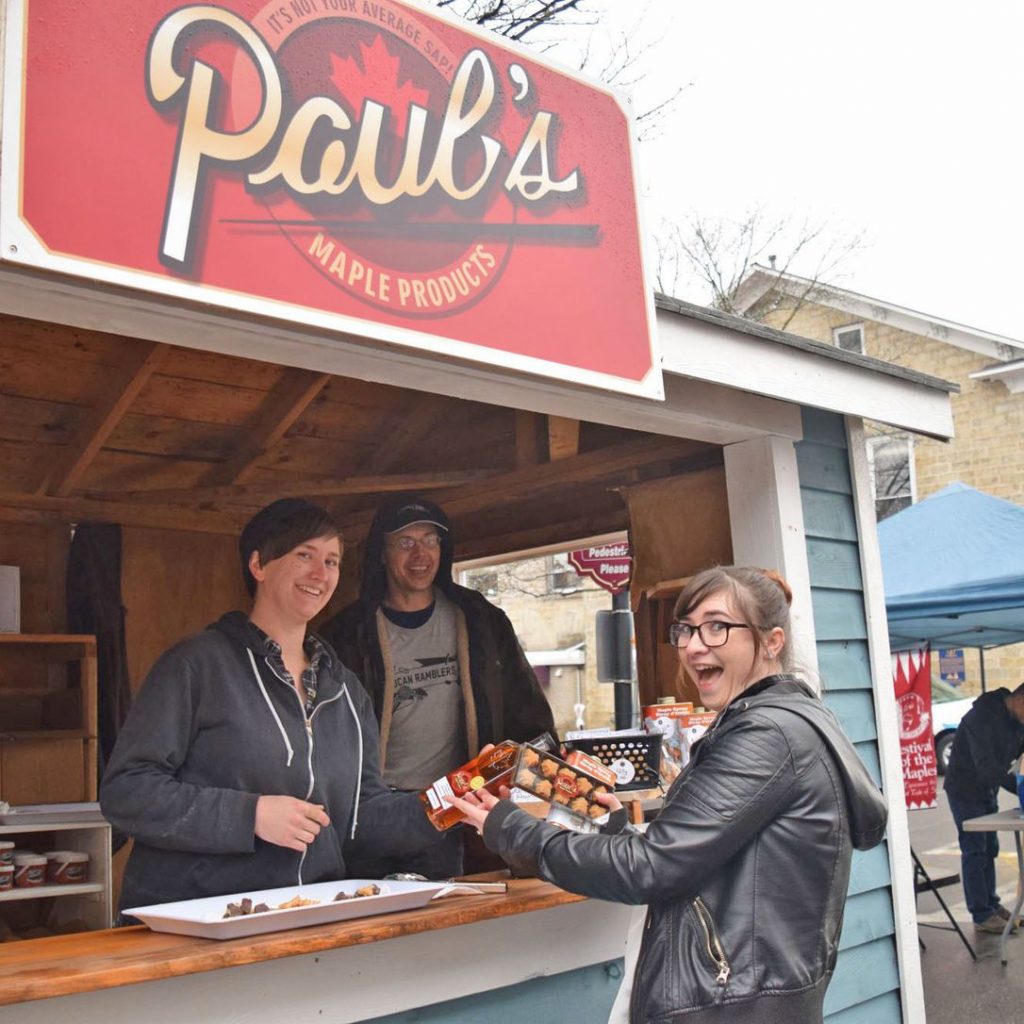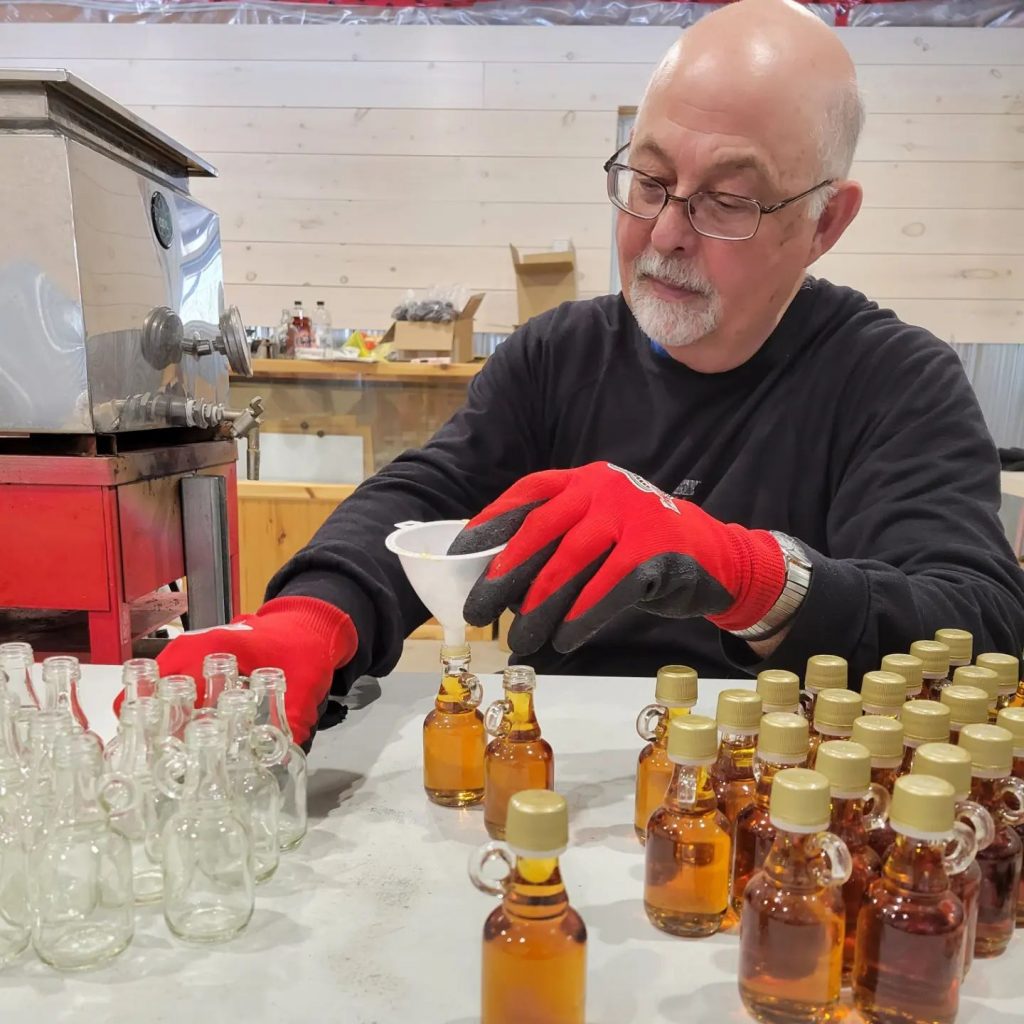 HALIBURTON
If you are staying at one of our Haliburton locations in March or April, be sure to check out our Canadian Maple Experience! We've partnered with family-run Esson Creek Maple for a private and unique sugar-ing experience in the beautiful Haliburton Highlands. Begin with a guided hike through the Sugarbush while learning about the local area. Tour the maple production process and have a "Sugar on Snow" treat. Conclude by taking home your very own bottle of Esson Creek Maple syrup!
KAWARTHAS
For a truly rural experience, the charming family-fun Roost Farm is only a few minutes drive from our Cabinscape Camp Kawarthas cabins. Enjoy a 5km walking tour of the property while surveying their maple bush and production process. Enjoy their fresh seasonal produce, honey, farm-made preserves and local artisan gifts and products.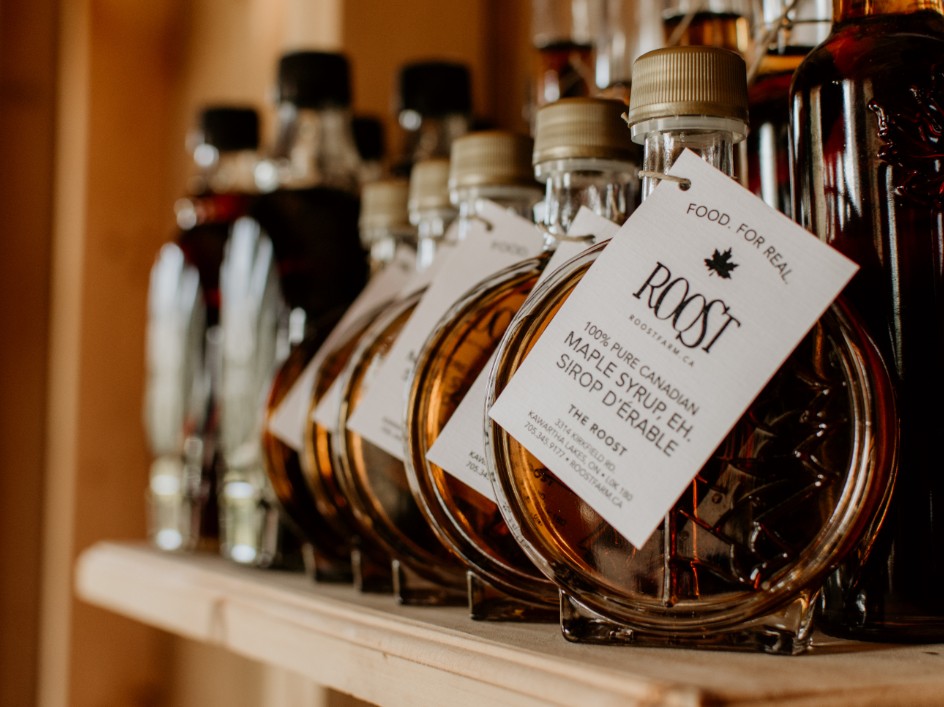 Photo Credits:
Blog Header – unguide.ca
Maple Header – yoursoutdoors.ca
Lanark County Header 1 – todocanada.ca
Lanark County Header 2 – Toronto Star
Haliburton Header – IG @essoncreekmaple
Kawarthas Header – roostfarm.ca