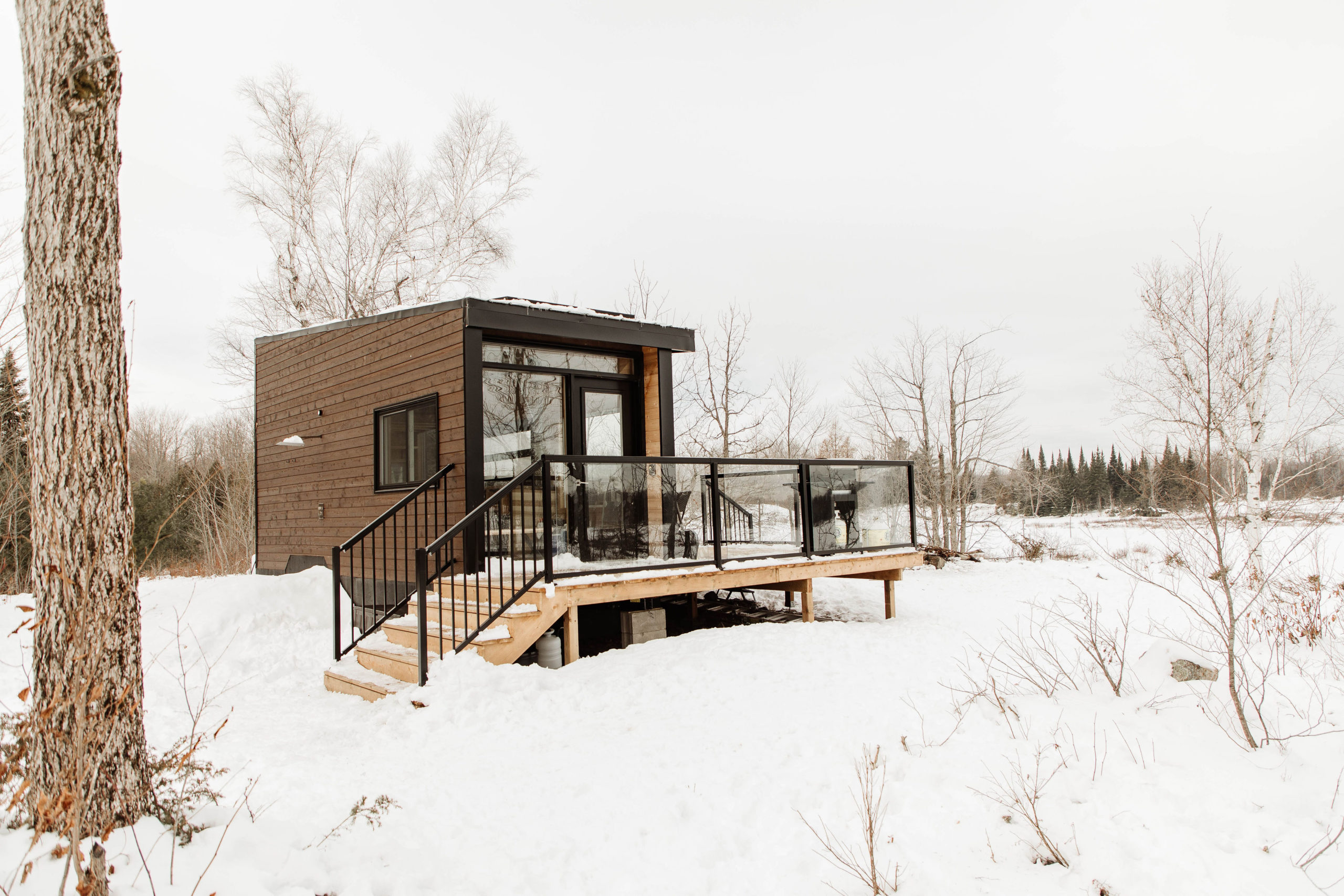 Our Guide to Winter in Lanark County

Spend some cozy time away from the city and adventure to Lanark County this winter!
Touted as the Maple Syrup Capital of Ontario, Lanark County is located in Eastern Ontario. With charming towns to explore and thrilling outdoor activities to experience, it's where cozy, tiny cabin memories are sure to be made. This is our guide to the Top 5 Things to Do in Lanark County during your Cabinscape stay.
Enjoy them from our Mason, Mica, Rhya, Juniper, Joni and Ember cabins.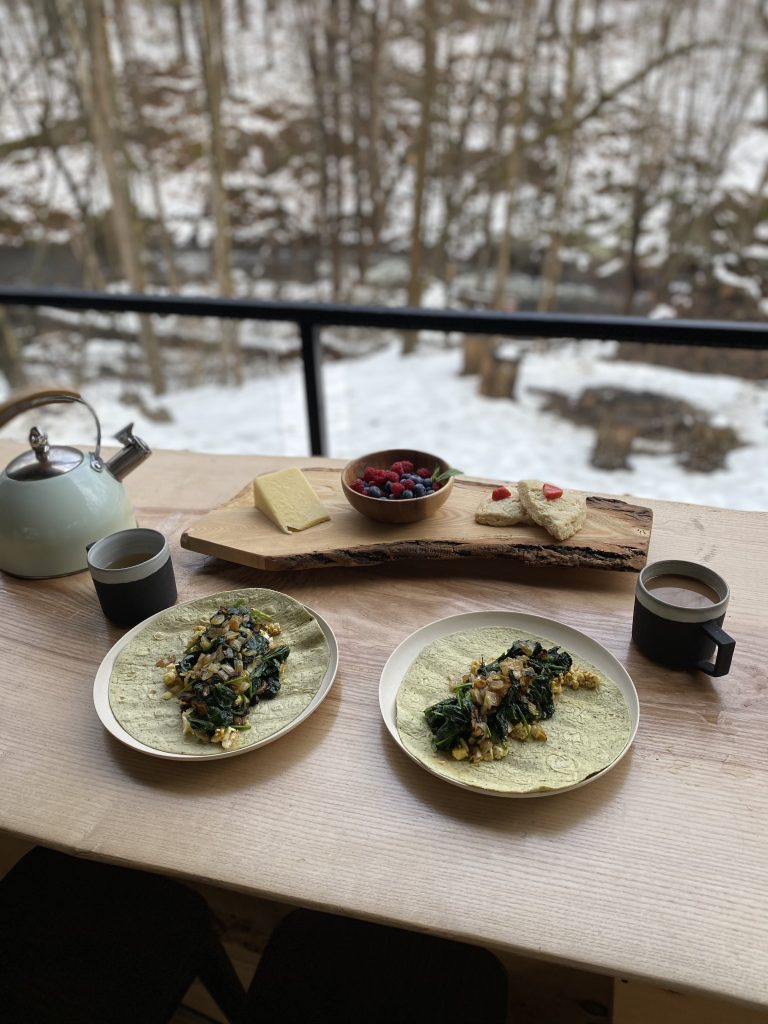 ENJOY THE LITTLE THINGS
There is something to be said for leaving behind the hustle and bustle and enjoying a slower pace. Disconnect from the city, turn off your phone and hibernate in our cozy cabins. Stargaze where the sky is unpolluted by light, play a board game or enjoy a snowy winter campfire. So many yummy eats and crafty recipes to try between the provided year-round BBQ, campfire and gas stovetop.

Settle in and unwind. It's amazing how connected we can feel when we truly take time to disconnect and enjoy the little things.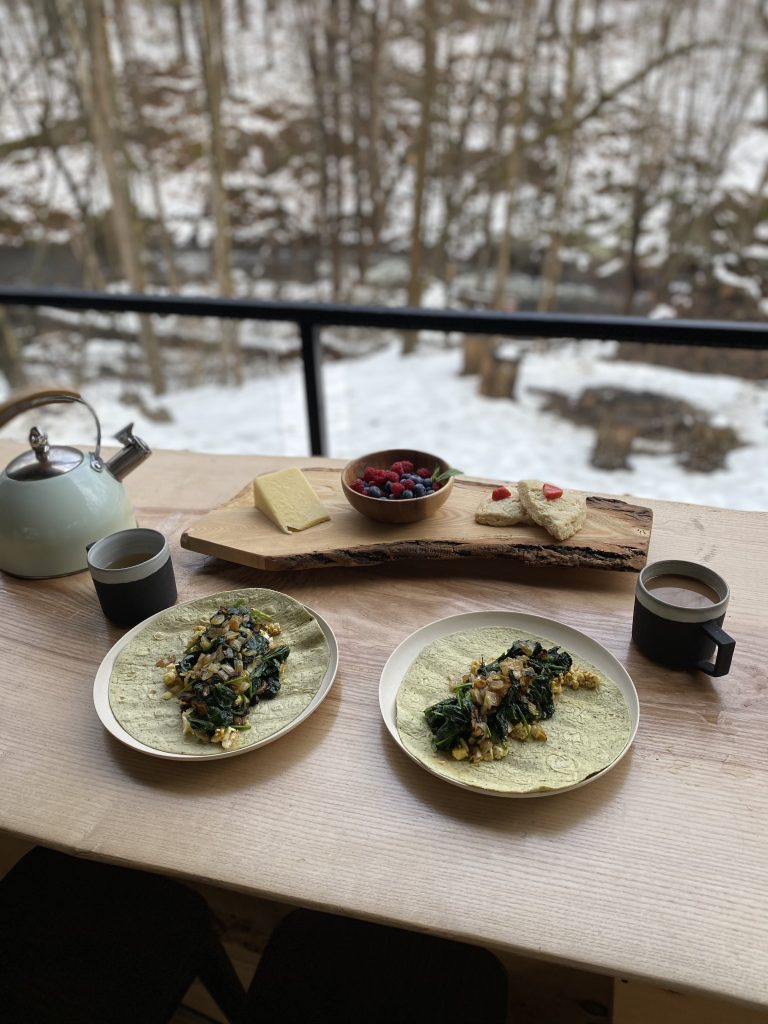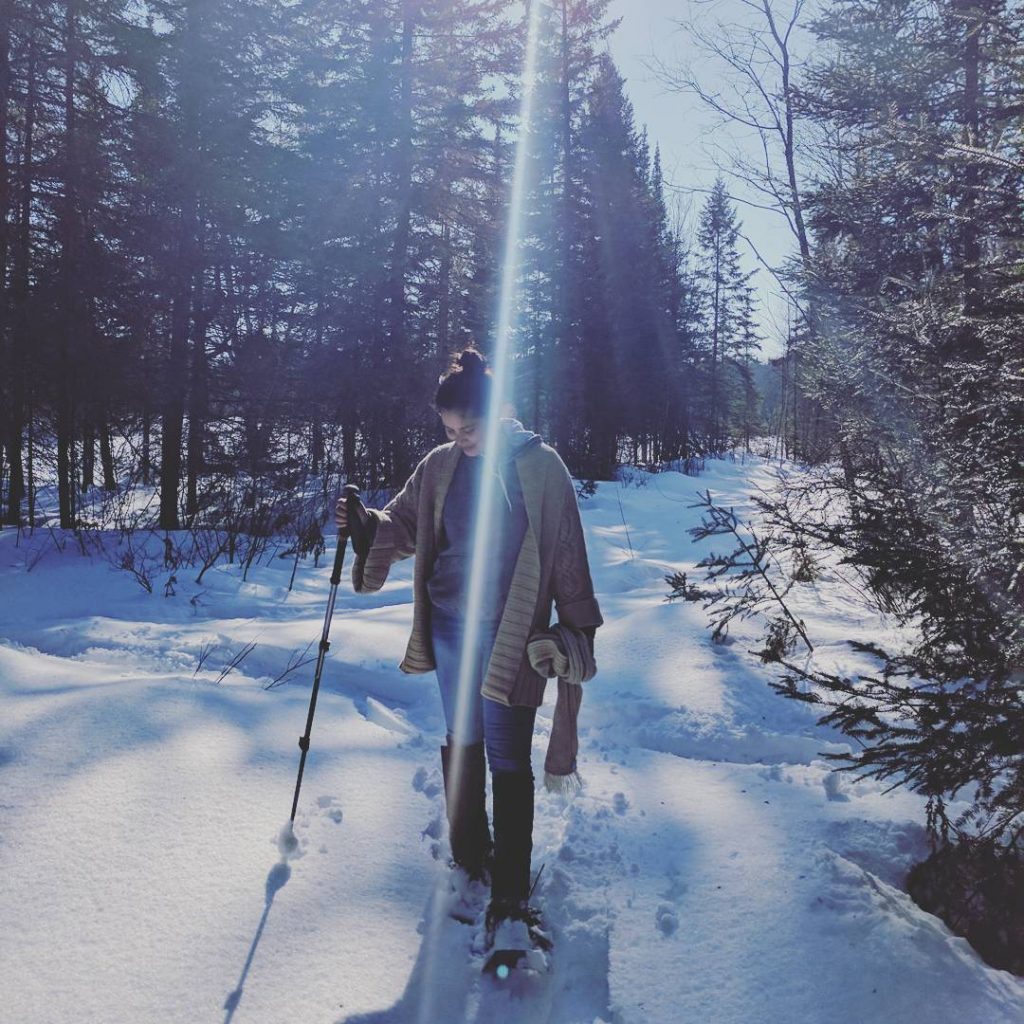 EXPLORE TRAILS ON-SITE
The best thing about a Cabinscape cabin getaway is that you never really have to leave! For those wanting to stay close to home base, many of our Lanark County cabins have conservation areas, massive properties or trails to experience on-site or very close to your cabin!

Each cabin lives in its own unique environment, with trails varying from meandering creek walks to rugged bush walks with lookouts of the Ottawa Valley. Grab your snowshoes (2 adult-sized pairs included with every Cabinscape booking) and explore them all at your leisure!


DISCOVER THE LOCAL TRAILS, PARKS & CONSERVATION AREAS
An 8 minute drive from our Mica and Rhya cabins is Murphy's Point Provincial Park. This 1,239-hectare park is part of the historic Rideau Waterway (named a UNESCO World Heritage Site in 2007) and boasts many historical features like the popular Silver Queen Mica Mine. There is 20 km of groomed trails for skiing, including 4 km for skate-skiing, 14 km for classic skiing and 8 km for backcountry skiing.
Hike or snowshoe the Rideau Valley Trail system, a 387 km network of hiking trails between the City of Kingston and the City of Ottawa.
A further drive will land you at Frontenac Provincial Park for more challenging hiking and snowshoeing experiences. You'll find over 100km of great trails in this park all year round! Ice fishing and free winter camping workshops are also available here in the colder months.
There are many other trails to enjoy including the Tay-Havelock trail (walking distance from our Juniper and Ember cabins) or Meisel Woods Conservation Area. Discover them all during your stay!

VISIT PERTH, ONTARIO
Some say Perth is considered the prettiest town in Ontario and with its untouched nature and rich heritage, it's hard to disagree! Located just 15-minutes away from our Mica and Rhya cabins, Perth sits at the heart of Lanark County – a region which encompasses several small towns, including Almonte, Smiths Falls, and Carleton Place. You could spend days exploring all they have to offer!

Some highlights include a walk along the Tay River, visiting the classic stone buildings and iconic Perth Town Hall. Not to mention the many local shops, cafes, and restaurants to choose from. There is also sure to be a fun event happening any time of year you visit.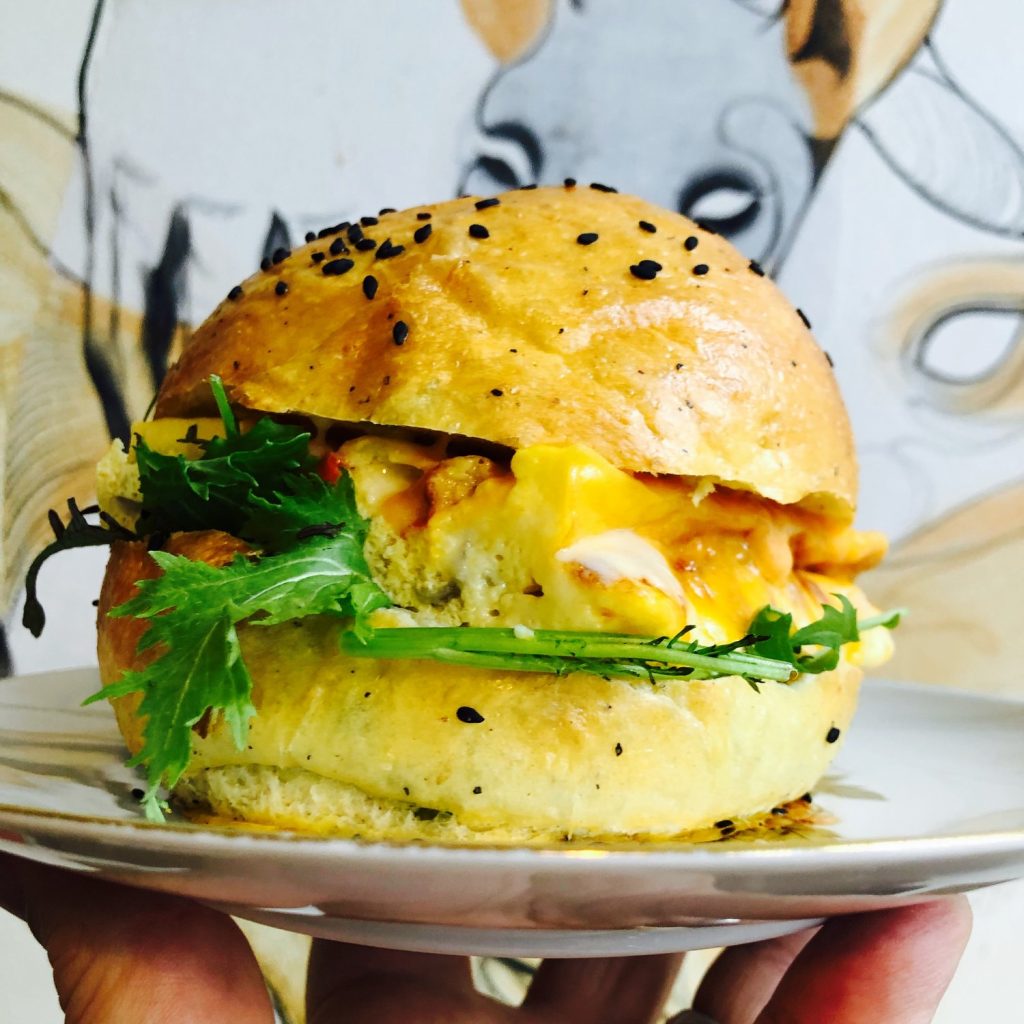 UNLEASH YOUR INNER FOODIE
Cold days call for hot meals and Lanark County is the place to be! Perth alone is peppered with 23 restaurants and 18 distinct patio experiences. Between gastropub fare, casual dining and ethnic cuisine, there is something for every taste bud. If restaurants are closed due to restrictions during your stay, consider continuing to support small business and having a winter picnic at a nearby park!
While at our Joni cabin in Pakenham, grab a coffee at North Market Cafe in the heart of downtown Almonte where you can also try sizzling, hot, and delicious meals. On Saturdays, visit Temple's Sugar Bush, famous for its maple syrup and sugar bush, nature trail and breakfast options including pancakes! For spicy food lovers, check out Sagar Indian Cuisine in downtown Carleton Place and choose your spice levels (mild, medium, and hot hot HOT).
For the craft beer enthusiast, visit Andre at Cartwright Springs Brewery situated right on our Joni cabin grounds. A one-hour tour explores the facilities, from the beer vats to the natural spring. Each tour ends with an ice-cream float: beer ice cream in a glass of Crème Brûlée Stout. (Cost: $30 for two guests. Tours must be arranged in advance.)

Once you are filled up on Lanark County's delicious offerings, don't forget to stop by Perth Chocolate Works for one of their famous sweet treats including artisan chocolates, barks and bars, and unique confectionery creations! YUM.
Our Lanark County Cabins
Photo Credits:
Foodie Header – IG @northmarket.almonte
Perth Header -IG @matthewliteplo
Murphy's Point Skiing – Ontario Parks