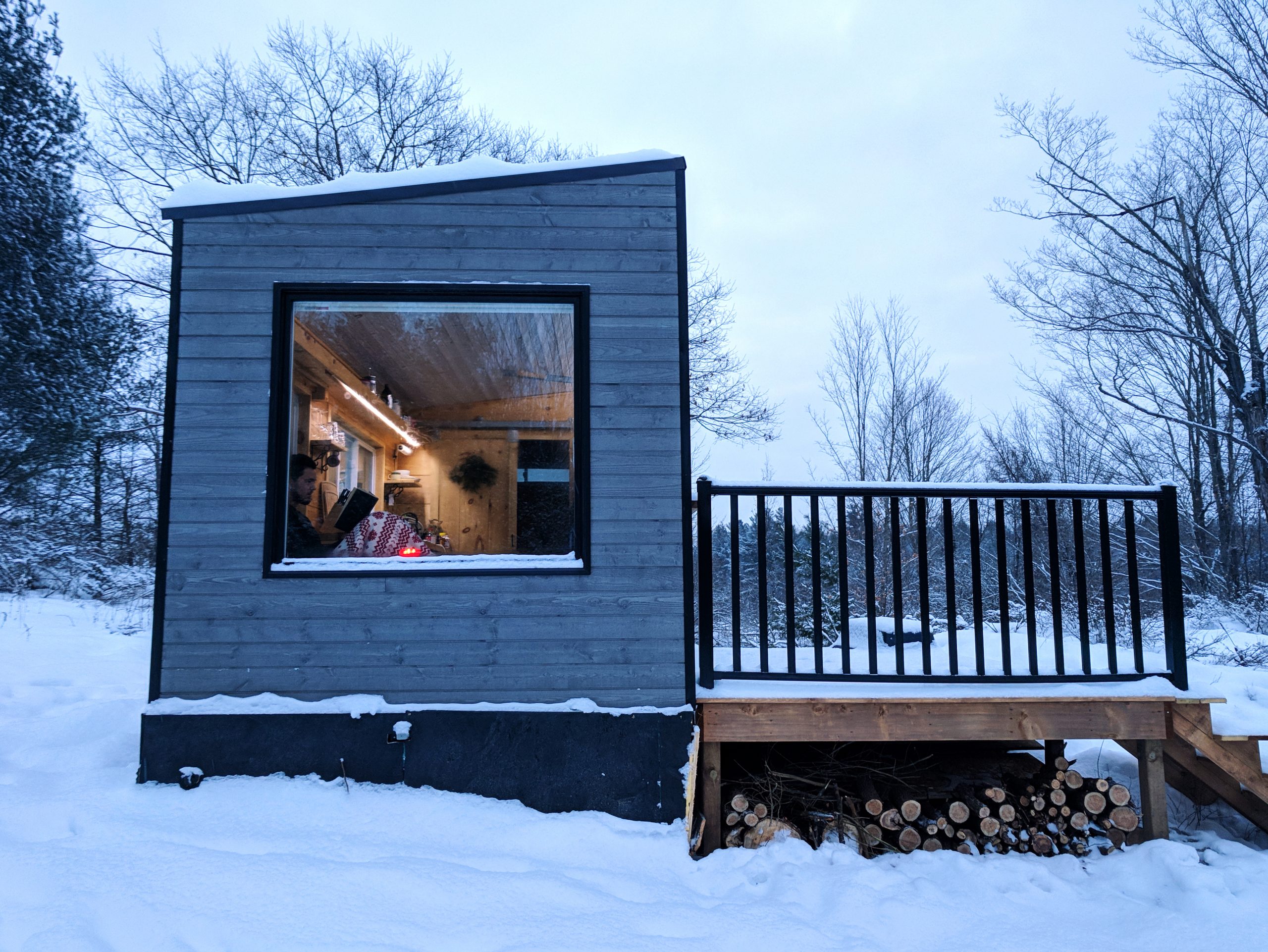 How to Get into the Festive Spirit this November!
November is the unofficial kick-off to the holiday season and there is no better place to get into the festive spirit than at our tiny cabins! Small towns go all out for the holidays and no one does charming celebrations better.

Read on to learn about our top recs for fun and festive activities in Kawarthas, Lanark County, Muskoka, Haliburton and Calabogie!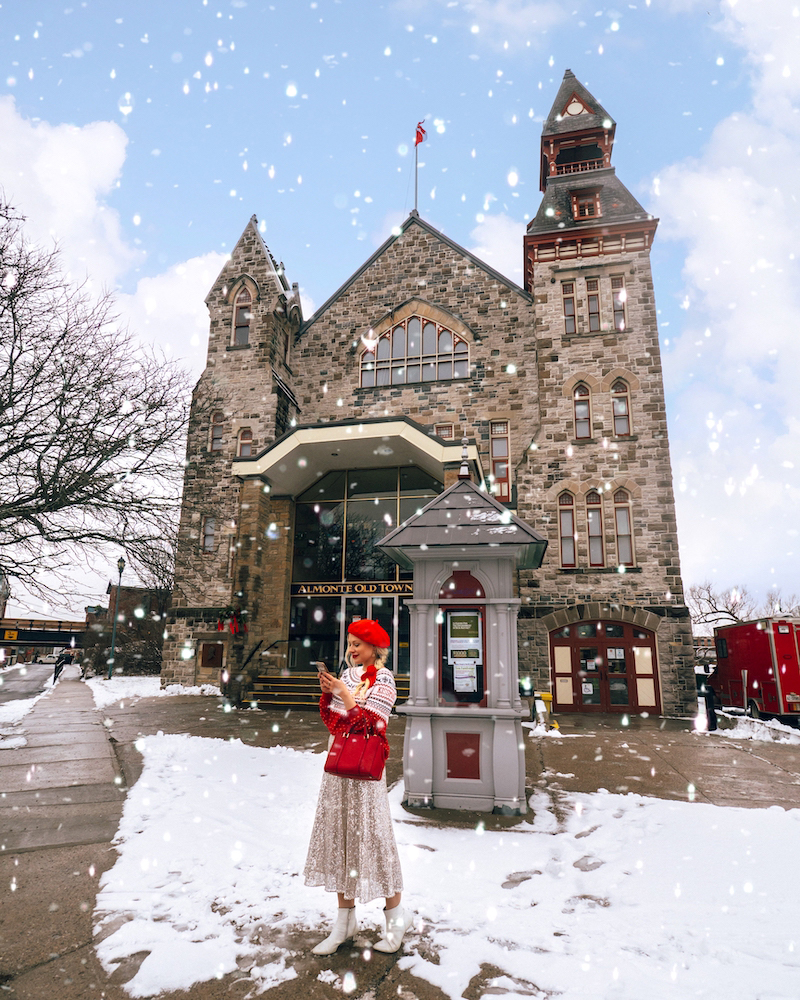 LANARK COUNTY
Lanark County is so popular during the holidays, there is even a book written about it (Lanark County Christmas — Memories of a Yuletide Past by Arlene Stafford-Wilson)! Sleigh rides and baking Christmas cakes are strong traditions in the heart of the Ottawa Valley. While visiting CABINSCAPE in November, the Once Upon A Christmas event in Downtown Perth is a must! On November 26, enjoy choirs and music, firepits and hot chocolate, horse-drawn wagon rides and meet Santa and his Elves. The Annual Santa Clause Parade at Carlton place is also on the same day!
While visiting our Joni cabin, in particular, take a trip to Almonte with its inviting small bookstores, tempting bakeries, and cozy stores. This charming little town is home to many popular Christmas movies you see on TV! Witness the merry magic that pops on screen in person throughout the season.
Book your Lanark County escape at our Mason, Joni, Ember, Juniper, Rhya and Mica cabins.
HALIBURTON
Our Haliburton location rests on 100,000 acres of forest with millions of trees including perfectly beautiful pine and evergreen trees all around. Just being there for the first dusting of snow is sure to get you in the yuletide mood.

For a fun and festive event, join the Haliburton Village Santa Claus Parade on Nov 26th where the village is turned into a magical Toyland. Carolling, bands, marching and lights included! Bring your own decoration to place on the town tree while you wait for the official lighting ceremony!
Book your Haliburton escape at our Bone, Baylight, Big Rock, Willow, Quasi, Kaya, Cove, Moss, Sage and Pine cabins.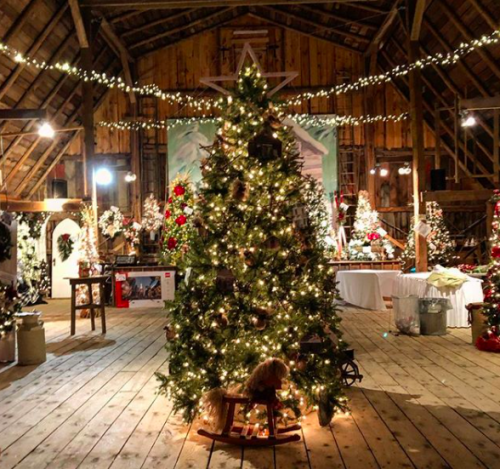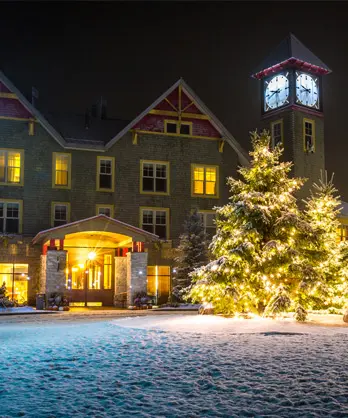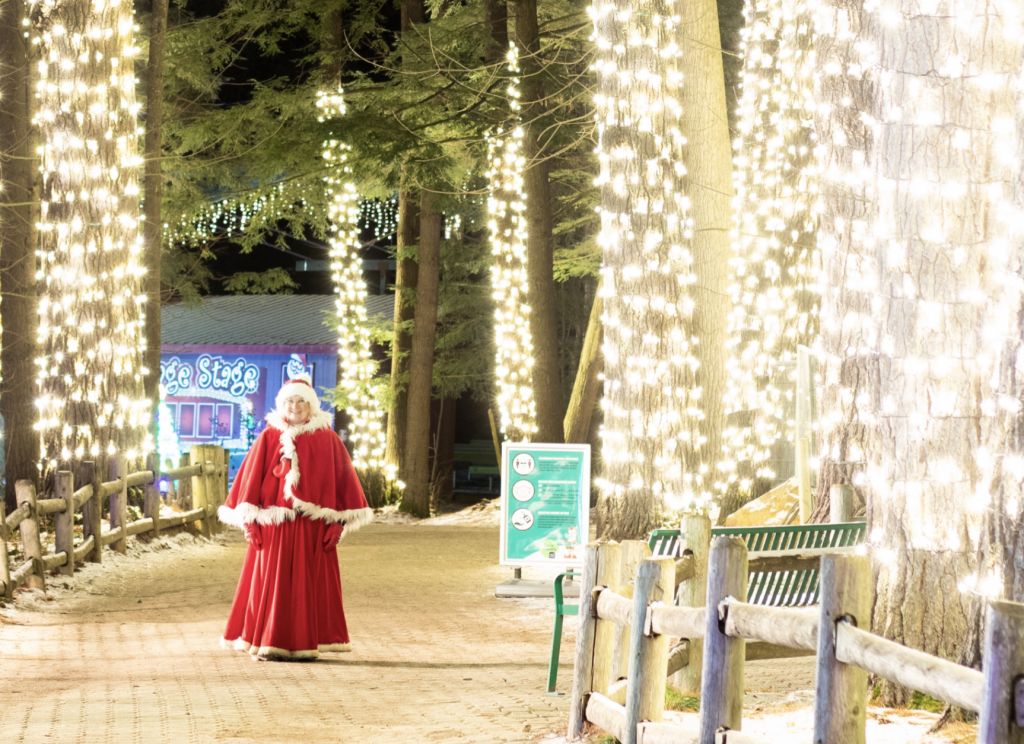 MUSKOKA
Muskoka has holiday cheer covered all year round with landmark attraction Santa's Village which boasts two theme parks, animals, and a family campground, where kids of all ages can visit Santa, enjoy rides, games, and countless other family-friendly activities.

On Nov 19th at Santa's Village, Santa and his Elves will host SantaFest – a special Christmas Celebration with a One Million Light Display, Candy Cane Express Train, Christmas Market, daily parade and all the holiday magic you can dream of!
Don't forget to check out the Huntsville Holiday Edition of the Muskoka Market (Nov 26 & 27) for hot chocolate stands, outdoor fire pits, carolers, an organized shopping experience for kids, and even some awesome giveaways!
Book your Muskoka escape at our Adhara, Archer, Sol, Luna, Cosmos, Nova, Lynx, Zaniah, Aster and Elio cabins.
Photo credits
First image & Lanark: https://kirstenwendlandt.com/, Haliburton: @kjohnsonb, Calabogie: Calabogie Peaks, Kawarthas The Kawartha Promoter, Muskoka: https://www.santasvillage.ca/