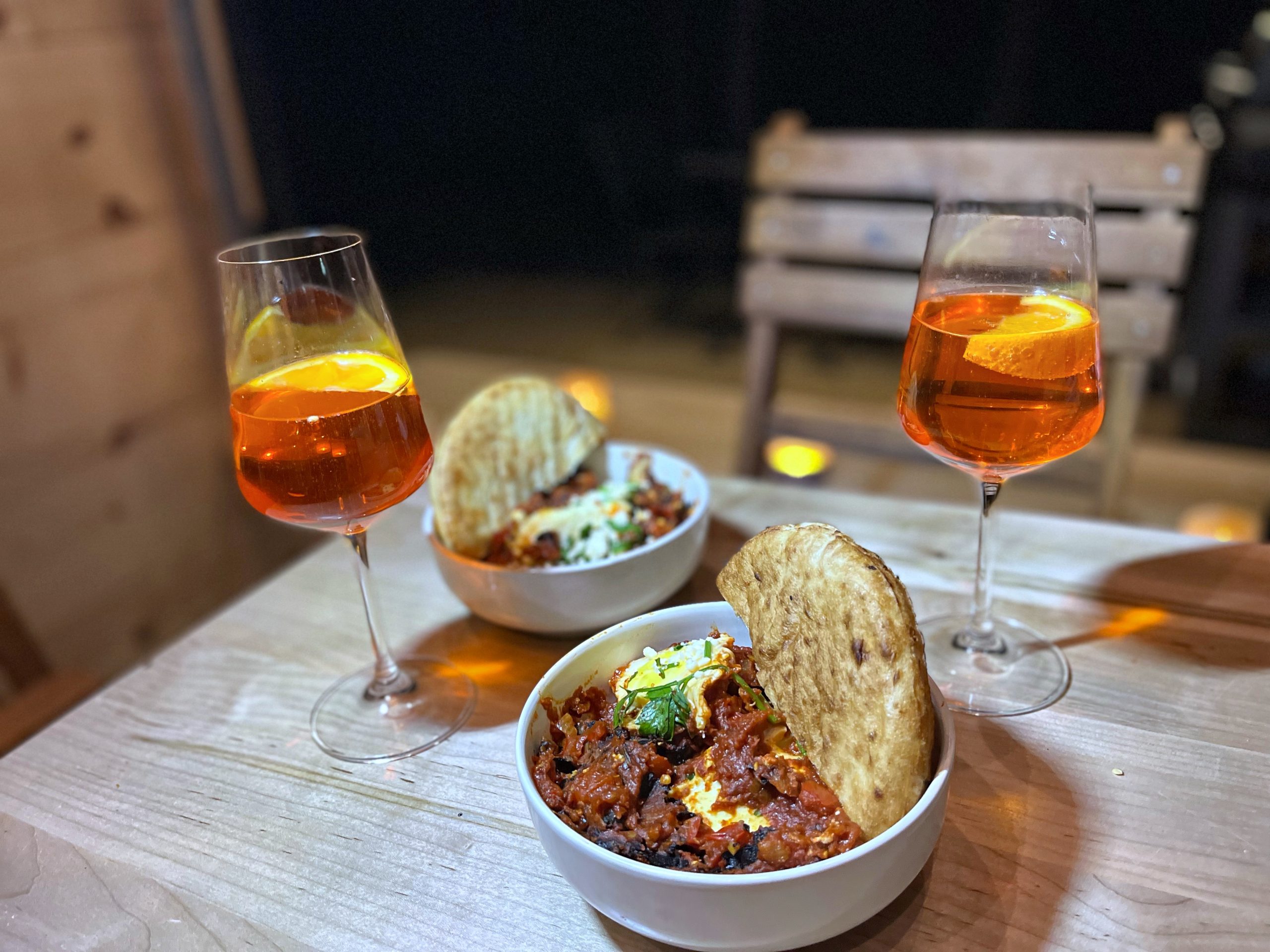 Shakshuka Recipe
With main ingredients including eggs and tomato, this meal can be served at any time of the day. Easy to make on a campfire or stovetop. You can measure out the spices so you have the exact amount ready on the go. Enjoy Shakshuka at your next Cabinscape getaway!
Shakshuka Recipe
All you need:
1 medium-sized onion (diced)
2 cloves garlic (minced)
Olive oil
1 large red bell pepper (chopped)
1 can of crushed tomatoes (About 800 g)
1 can of tomato paste
1 teaspoon chilli powder
1 teaspoon ground cumin
1 teaspoon paprika
Chilli flakes (Spice is optional)
1 teaspoon sugar
Salt
Ground black pepper
6 eggs
Cilantro (chopped for garnish)
Feta cheese (crumbled)
Pita bread (Optional)
Directions:
1. Add olive oil to a pan. Wait about 2-3 minutes until heated and
add diced onions. Wait roughly 5 minutes until soft.
2. Add minced garlic and wait 2-3 minutes until brown,
then add chopped red bell pepper. Wait roughly
5 minutes until pepper softens.
3. Add 1 tablespoon tomato paste and 1 can
of crushed tomato to your mixture.
4. Stir continuously for about 10-15 minutes. Take a spoon and
create empty pockets of space. Place cracked open eggs
in the pockets.
5. Wait 10-15 minutes, add cilantro for garnish and crumbled feta cheese.
6. Serve with pita bread and ENJOY!
BONUS! Summer Spritz Recipe
All you need:
3 oz Aperol
3 oz Prosecco
1 oz club soda
Orange (sliced)
Ice
Directions:
1. Add ice to a wine glass. Pour approximately 3 oz of Aperol.
Fill about one-third of the wine glass. Then add 3 oz of Prosecco.
2. Add 1 oz of club soda or Sprite (this step is optional to make the drink less bitter – don't skip if you like a sweeter taste)
3. Add a slice of orange. Enjoy!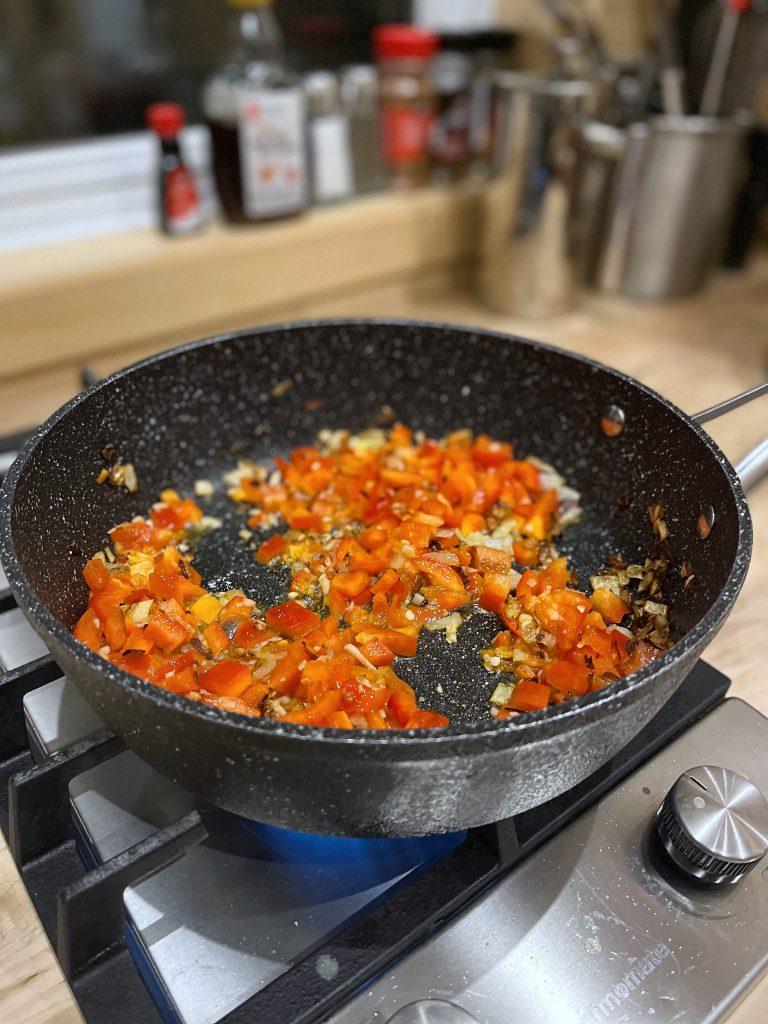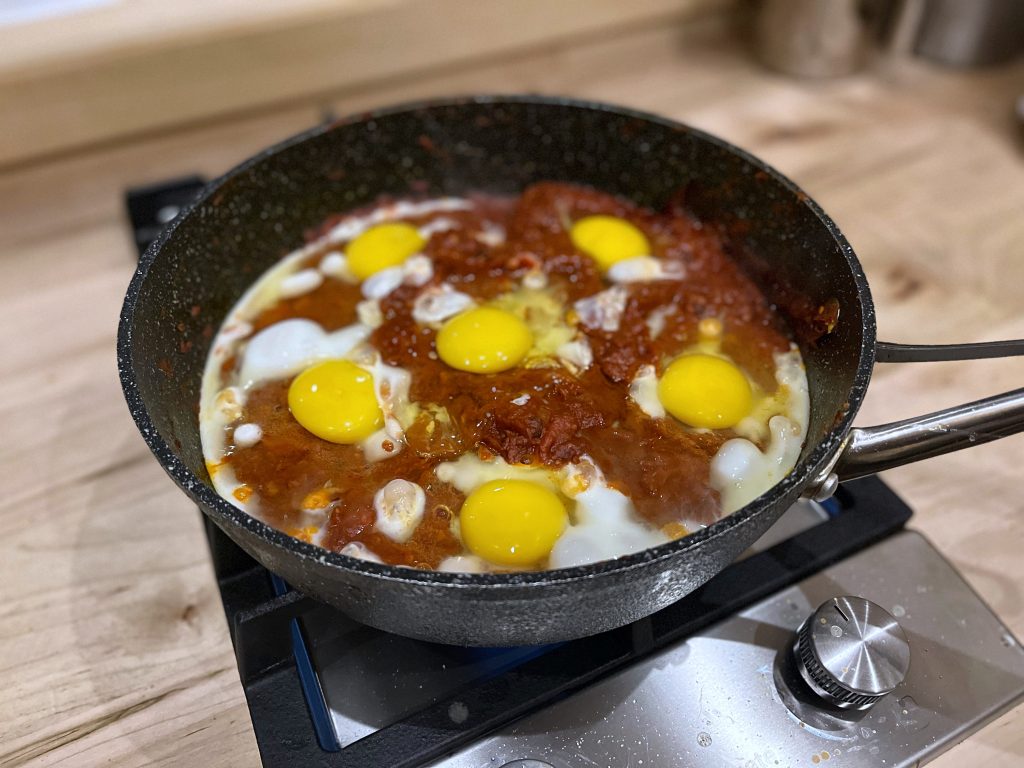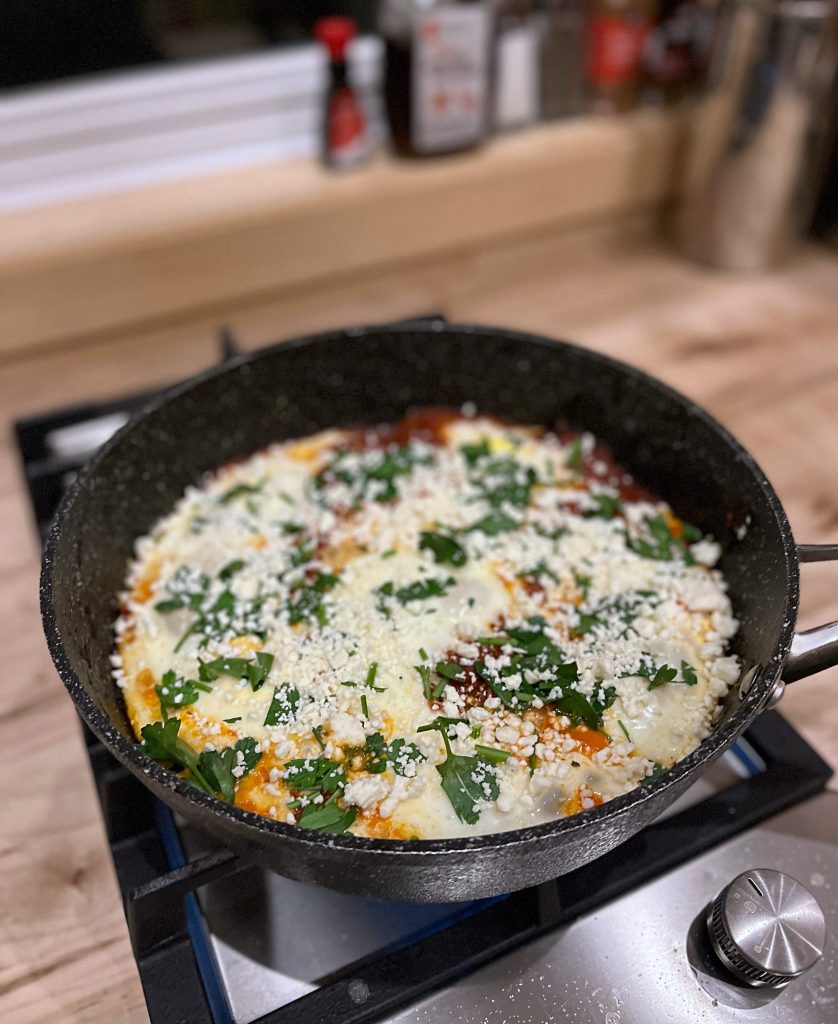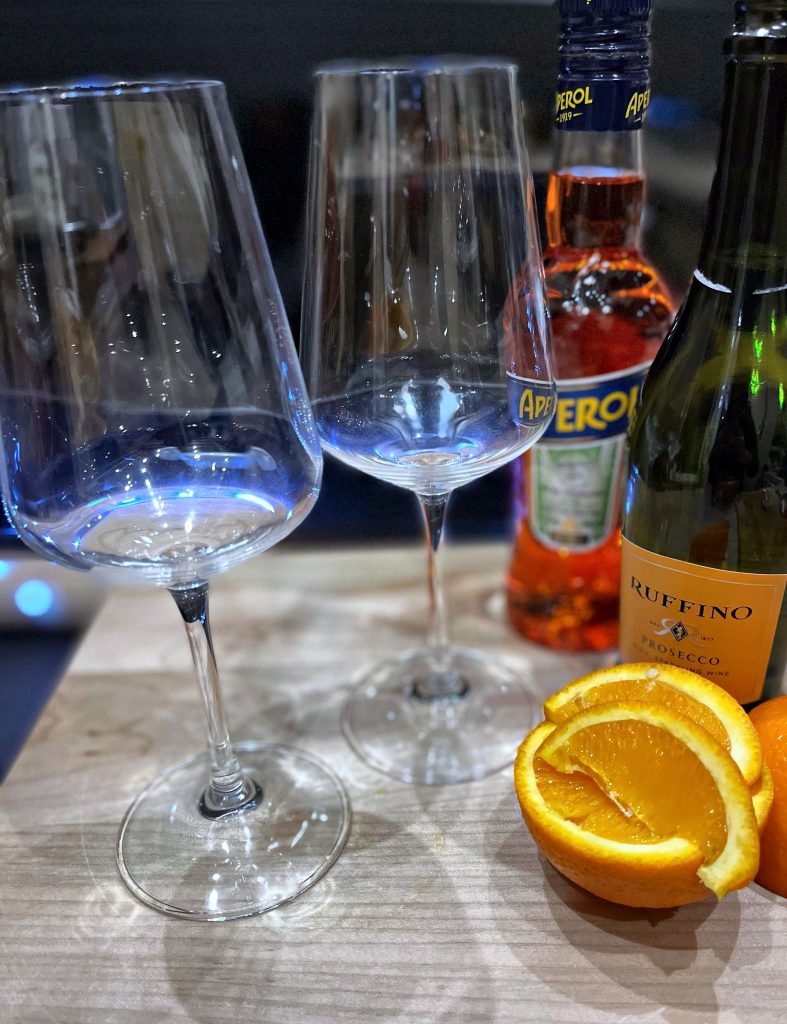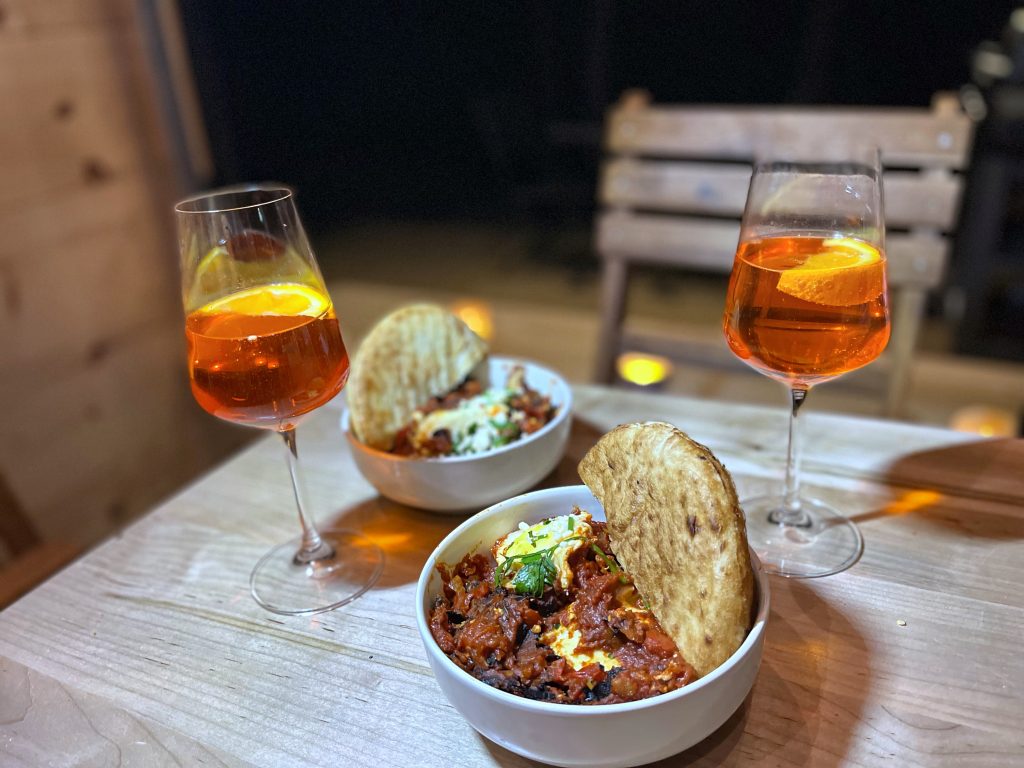 Pictures and recipe by @foodtraveleisure on Instagram