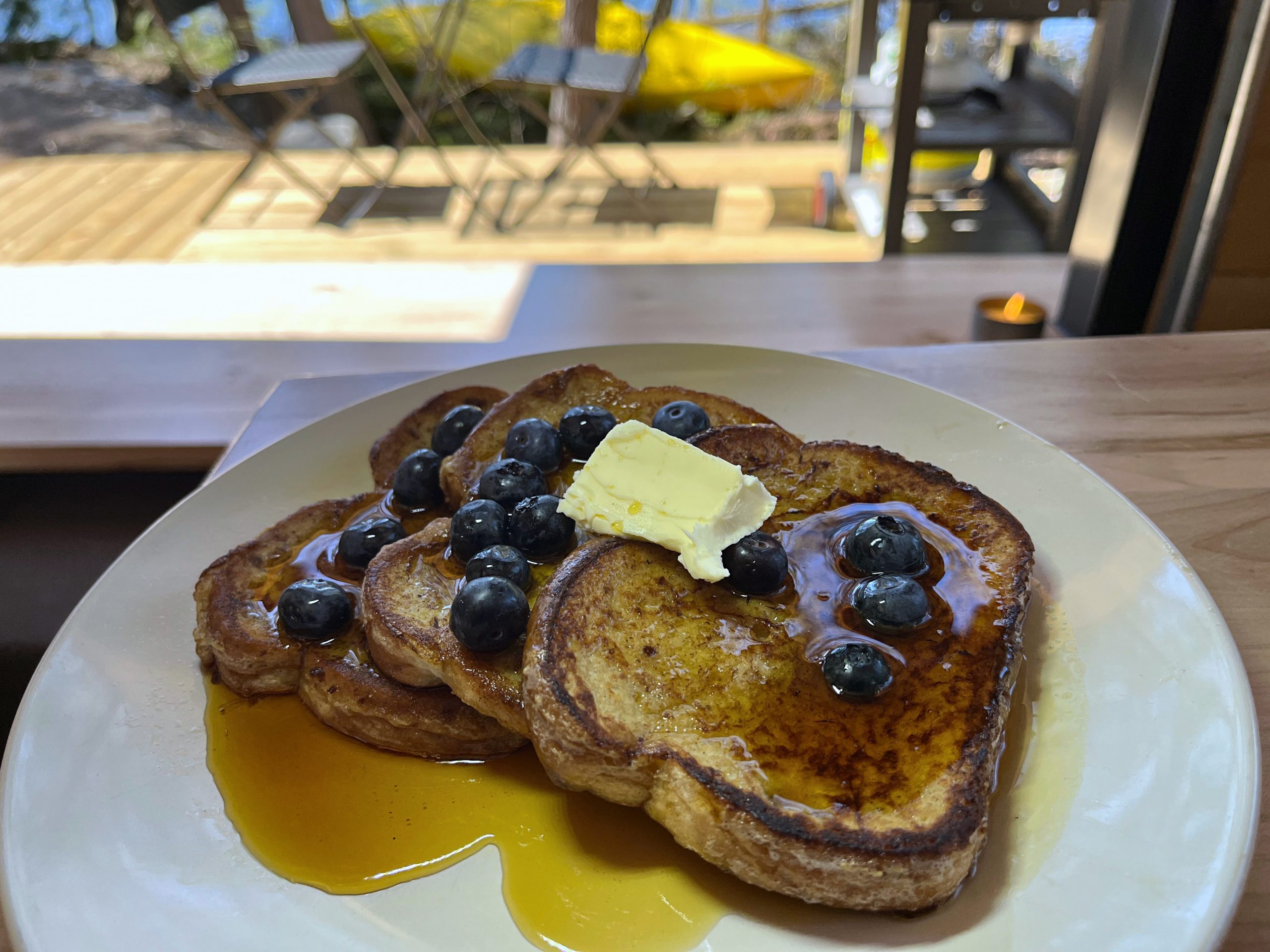 French Toast Recipe
During your Cabinscape getaway, you'll wake up in the wilderness with the sounds of nature. Compliment the peaceful morning wakeups with a delicious breakfast like this French Toast recipe! Can be made on the campfire or on our cabin stovetops. Pair it with coffee or your favourite morning beverage.
French Toast Recipe
All you need:
2 large eggs
2/3 Cup Milk
1 teaspoon of Vanilla Extract
¼ Teaspoon of ground cinnamon
Pinch of salt
Butter
6 slices of white bread
Vegetable oil
Maple Syrup
Blueberries (or your choice of preferred berries/fruit)
Directions:
1. Add the following ingredients to a bowl:
2 Large Eggs
2/3 Cup of Milk
1 Teaspoon of Artificial Vanilla Extract
¼ Teaspoon ground cinnamon
1 Tablespoon of butter
Pinch of Salt
2. Continuously mix the ingredients.
3. Heat up a frying pan (on medium heat) and
add oil and butter. Wait a few minutes for the butter
to melt.
4. Take one slice of bread at a time and soak it into your mix.
5. Add the soaked slice to the pan and flip accordingly until each side is brown.
6. Serve onto a plate and add Maple syrup, butter, and blueberries. Enjoy!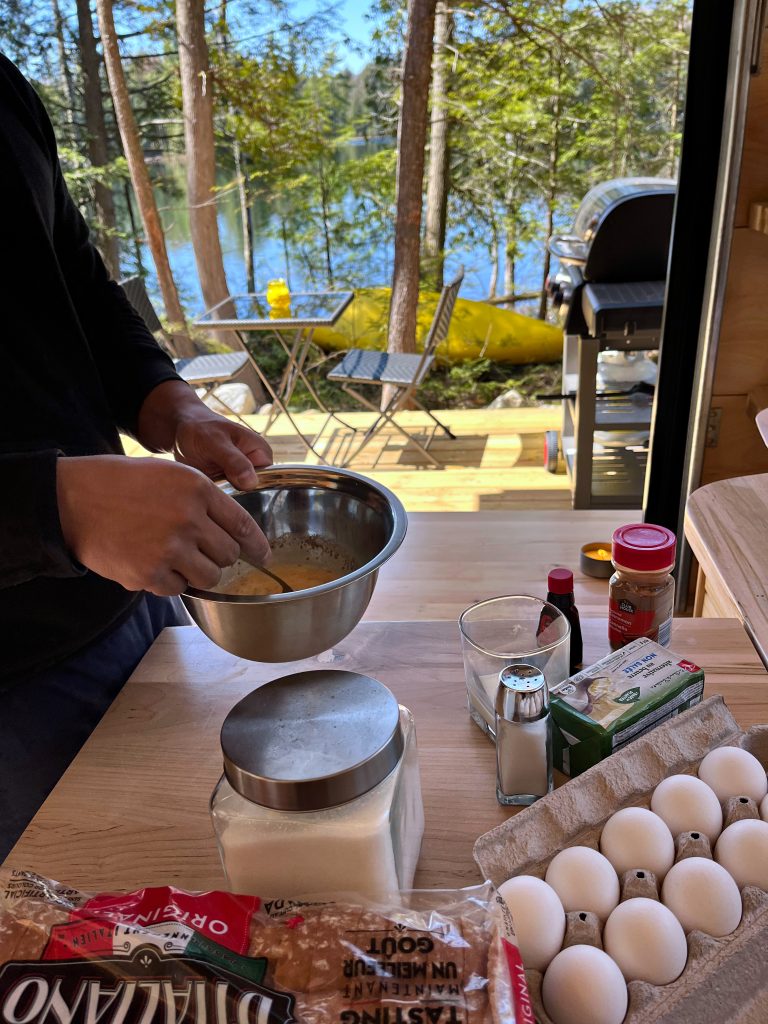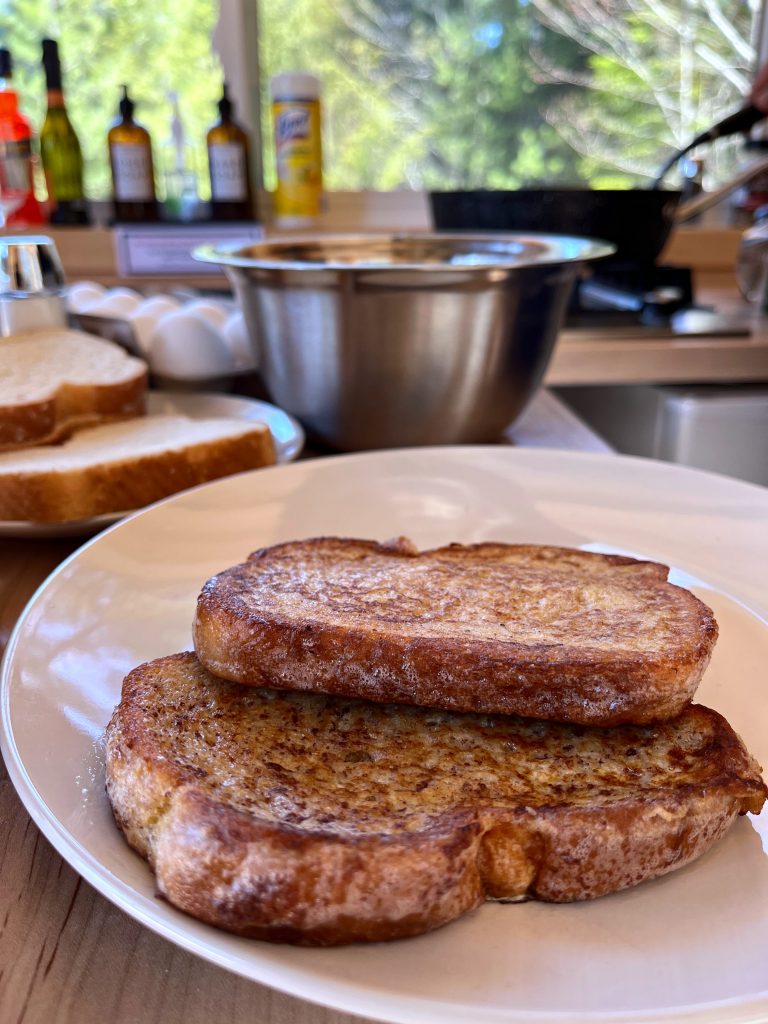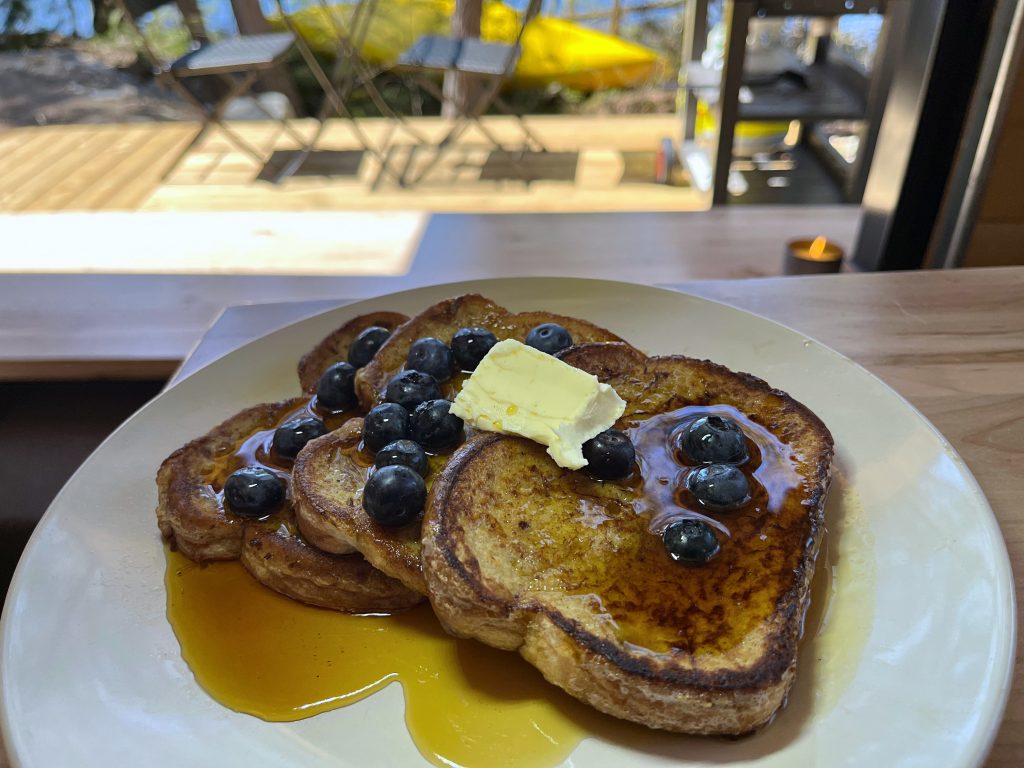 Pictures and recipe by @foodtraveleisure on Instagram