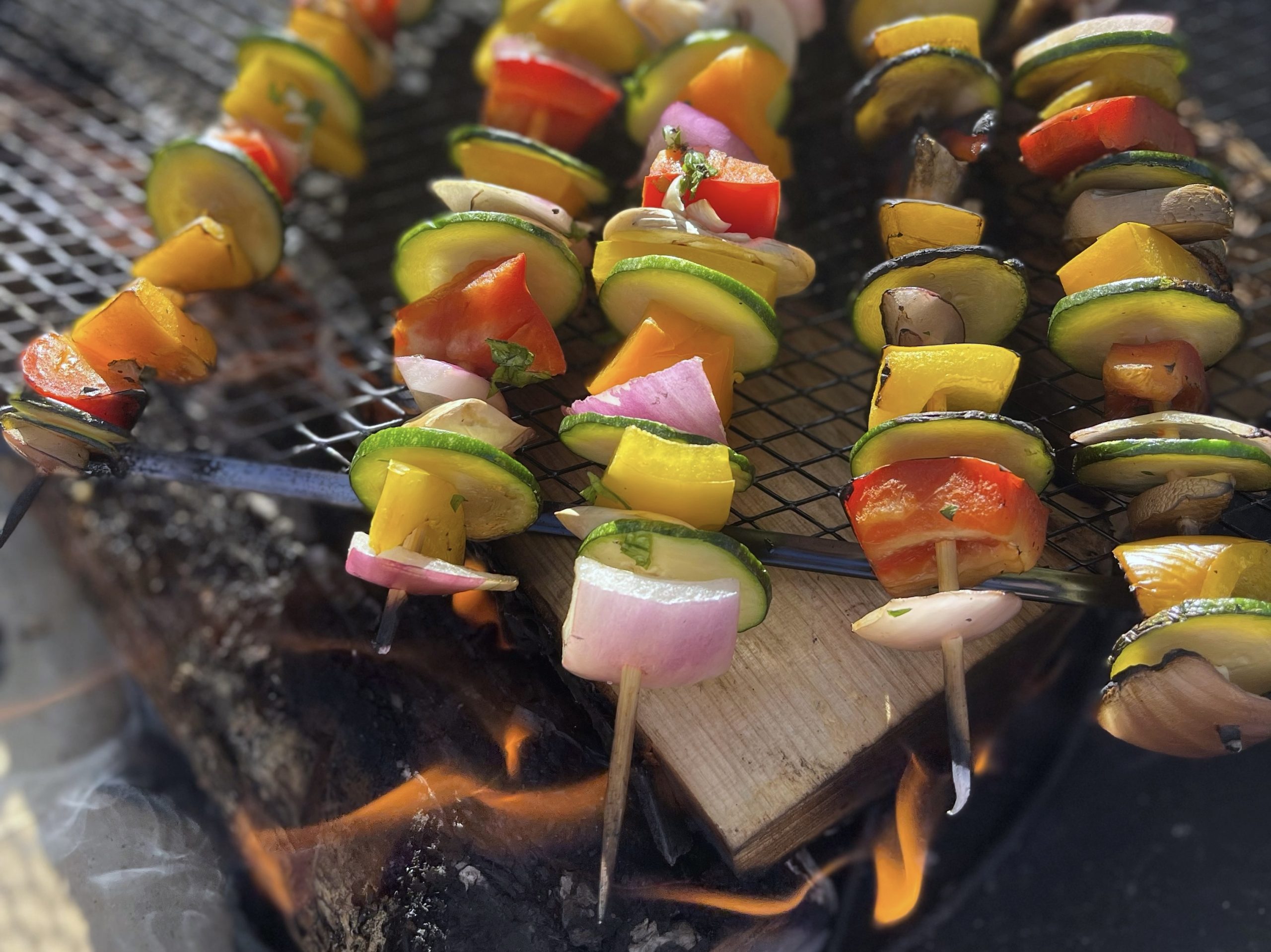 Grilled Veggie Skewers Recipe
Nothing is better than a tasty, healthy fireside meal! Try these Grilled Veggie Skewers on the campfire at your next Cabinscape adventure. Great compliment as a side dish or a whole vegetarian/vegan meal. Customize your skewers by trying your favourite veggies. You can also use the BBQ or stovetop if a campfire is not readily available. Cut the veggies before you go if you won't have a cutting board handy.
Grilled Veggie Skewers
All you need (2 servings):
2 Bell peppers: red, yellow, orange [Qty 2 of each bell peppers]
2 Zucchini
2 Large red onion
Mushrooms [227 g of small mushrooms]
1 garlic – minced
Cilantro – minced
Ground black pepper
Salt
1/3 Olive oil
Balsamic vinegar
Directions:
1. Soak at least 12 skewers in water for approximately 15 minutes. 
This will allow the moisture from the skewers to evaporate before the wood starts to burn
Please note that the total number of skewers will depend on the size of your vegetables

2. Chop all the vegetables so are approximately equal in size and shape.
Peel the red onion, slice it in half and chop each half into thirds
Chop each bell peppers into 1-inch by 1-inch
Slice the zucchini into rounds
Slice the mushrooms into 1-inch by 1-inch

3. Prepare the garlic herb sauce in a bowl.
Add 1/3 teaspoon of olive oil
Add ¼ of balsamic vinegar
Add the minced garlic
Add the minced cilantro
Add a pinch of salt
Add the ground black pepper
4. Whisk together for about 1 to 2 minutes.
Depending on your preference, you can brush your veggie skewers with the garlic herb sauce before placing them on the grill OR brush the veggie skewers with the garlic herb sauce when they are on the grill.
5. Once your veggie skewers are prepared. Start your campfire.
Make sure the firewood is placed flat in the fire pit
so you can place the grill easily.
6. Add the veggie skewers on the grill for approximately 5 to 7 minutes. Since this is a campfire, the veggie skewers will soften and brown quicker.
7. Remove the veggie skewers and drizzle with balsamic vinegar. Enjoy!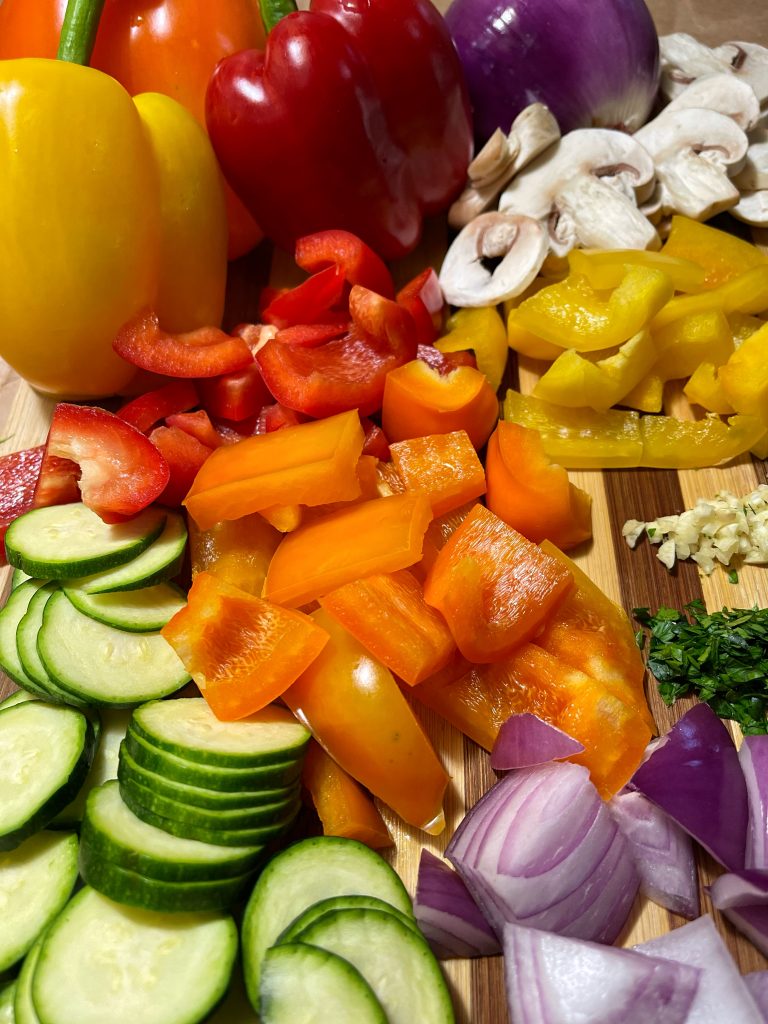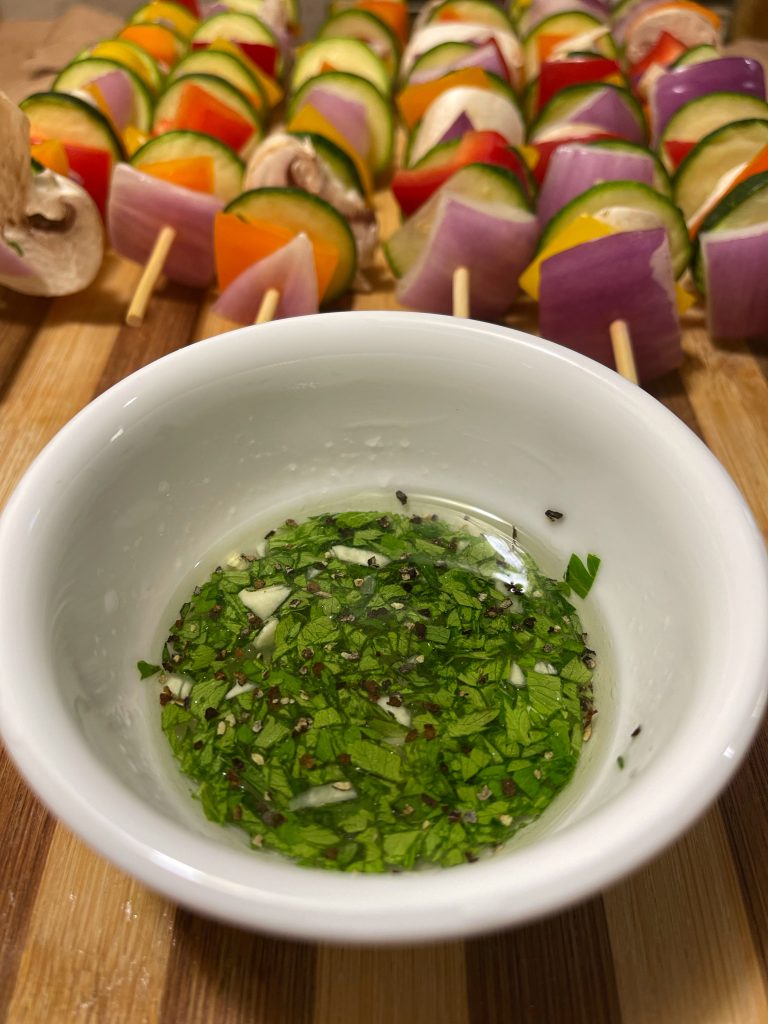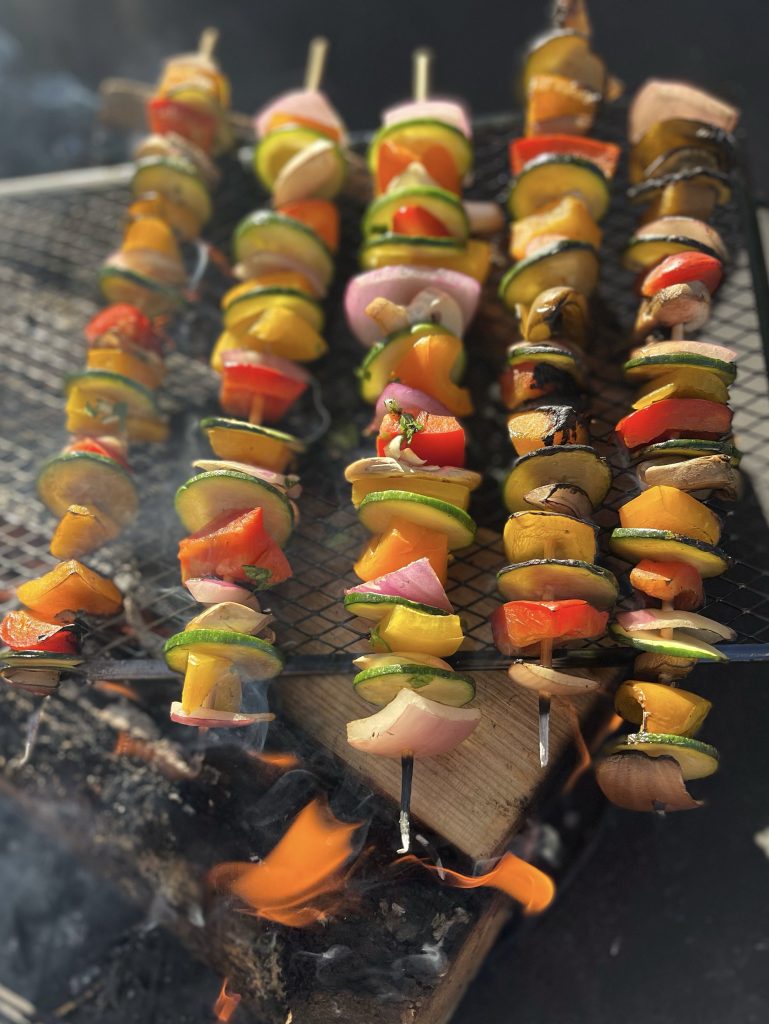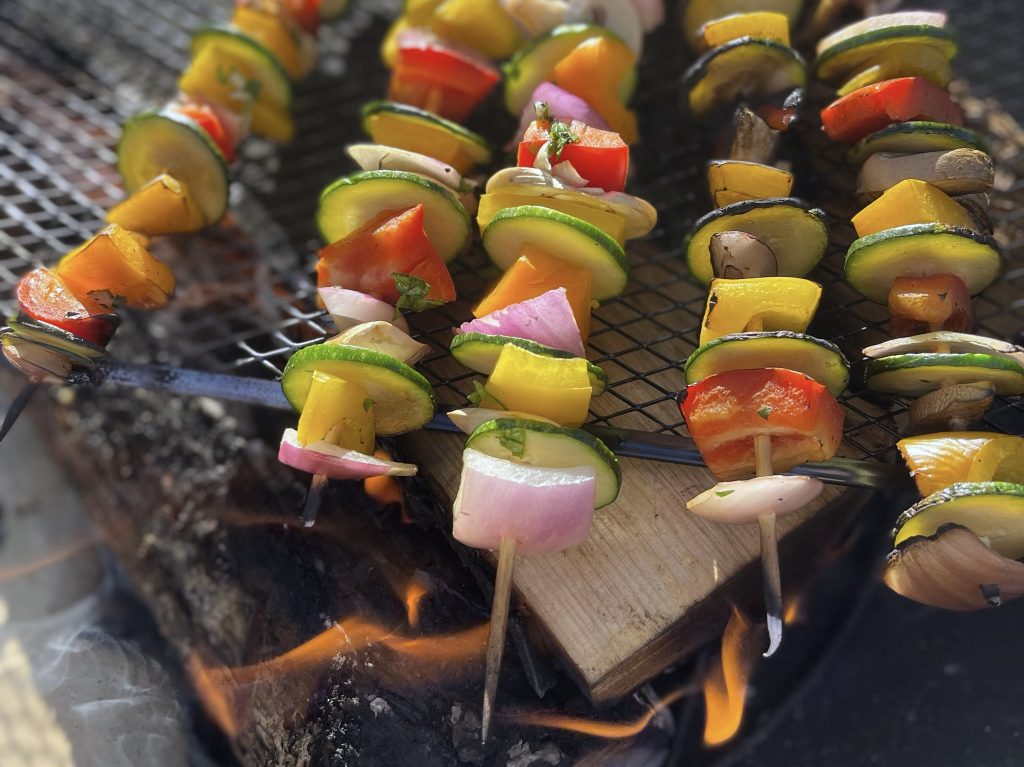 Pictures and recipe by @foodtraveleisure on Instagram