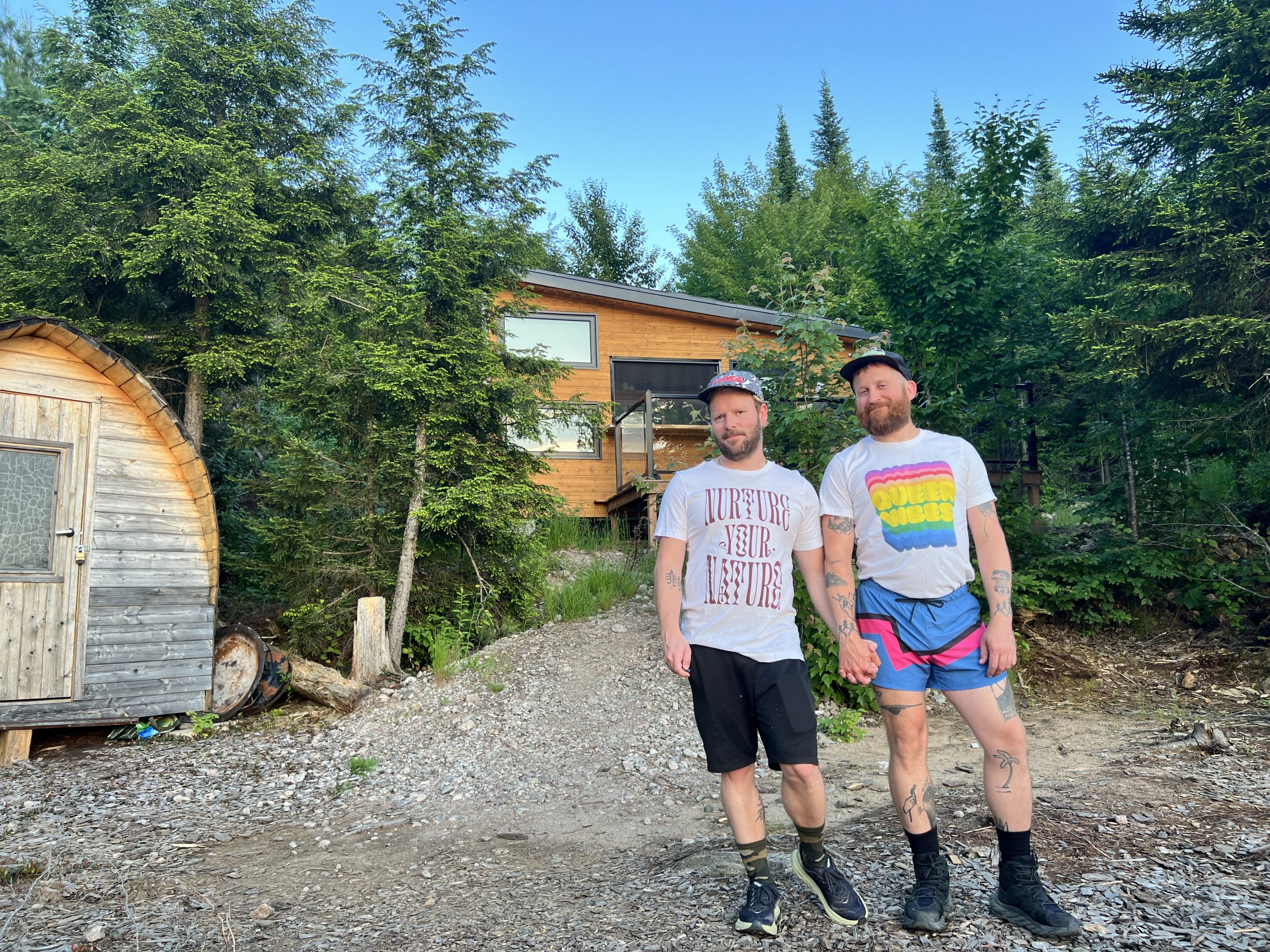 Call Me Mother Nature: Pride 2022

The connection between the LGBTQ2S community and nature is rooted in history.
It's Pride month in Ontario, and for the first time in two years, we're able to celebrate with one another in person, in ways that for some may seem like a distant memory from "the before times" (2019 calling), with parades, parties and close proximity body contact.
Pride as an event is a real moment for us to connect with one another, to take up space and celebrate the strength, diversity and power of the queer community. It's so important to so many of us that we are able to come together and unite, but with all the festivities and socializing it can be easy to get caught up and find yourself a little run down and burnt out. Just as important is taking time to connect with yourself and those closest to you, and what better place to do just that than wrapped in the restorative arms of mother nature herself.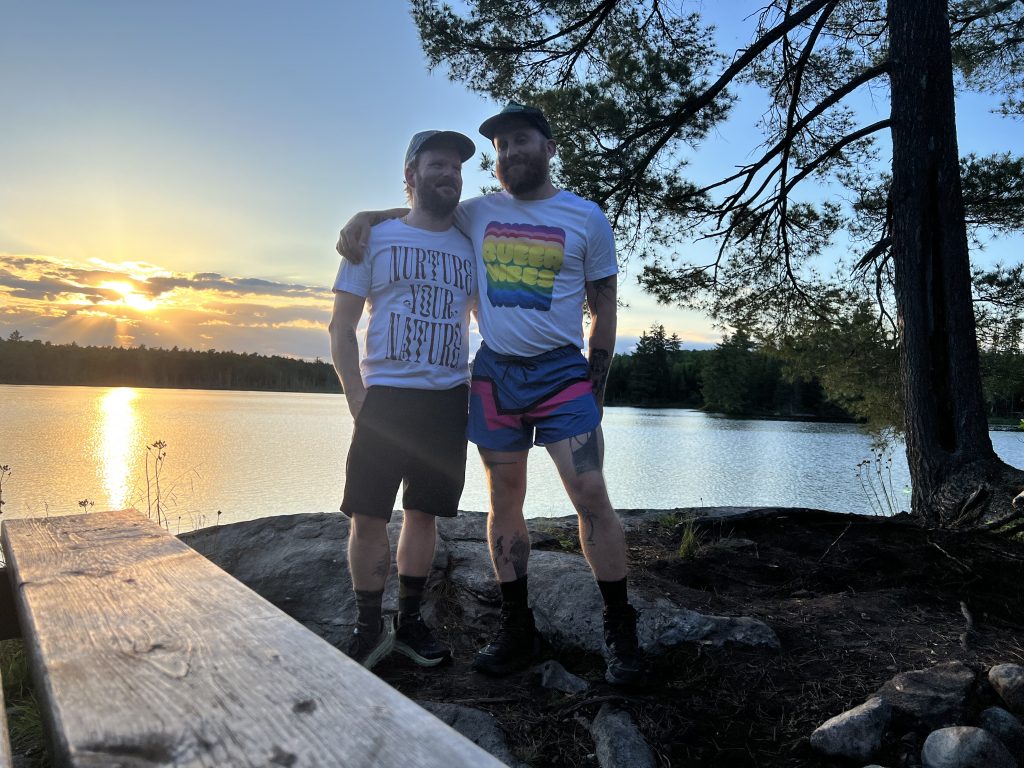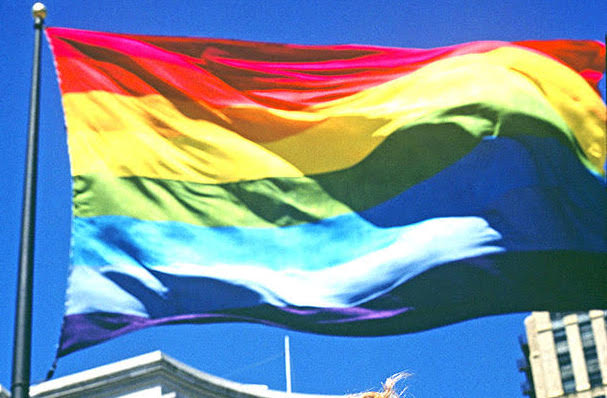 Queer connection to nature is in our gay DNA. The original rainbow pride flag, first raised in San Fransico in 1978, was designed by artist and activist Gilbert Baker as "a natural flag" that "comes from the sky." The flag's orange stripe represents healing, the yellow sunlight, and the green… nature. It makes sense, then, that some of North America's most historic and iconic queer spaces are themselves situated in or around nature. Provincetown, Fire Island and, here in Ontario, Hanlan's Point, all have a history of offering sanctuary for LGBTQ2S people to gather and feel safe, nestled in the natural world.
In Canada, we're privileged to live amongst some of the world's most breathtaking natural landscapes, many of which are only a short drive from our most densely populated urban centres. These natural spaces have plenty to offer, from recreation to beauty, adventure to education; but perhaps the most significant offering the natural world can provide is the opportunity for us to balance out our frequently (or for some consistently) hectic queer lives with some much needed "me time."
For some, connecting with themselves and with nature can be just as fulfilling and empowering as connecting on the dancefloor. A restorative immersion into the natural world – even for just a couple of days – can help us recover from stress or excessive Pride partying, can allow us to unplug and take a break from socials and screen time, and can provide a calming space for us to reconnect with ourselves and our identity as queer individuals.

Those less inclined to get outside in more remote landscapes may be missing out on the healing power of nature, which can help us to find balance, inspiration and even community. For anyone new to or inexperienced with camping or outdoor adventure, rentals like those offered by Cabinscape can offer an easy-going entry point with many of the comforts of home – and some extra special comforts as well (heated outdoor showers anyone?*). Go alone or with a partner for full relaxation mode, or if you're into groups, go big and celebrate with several of your nearest and dearest.
Whatever your colour of the rainbow, this Pride month and the summer to follow, take time to get out and get green… and orange, and yellow…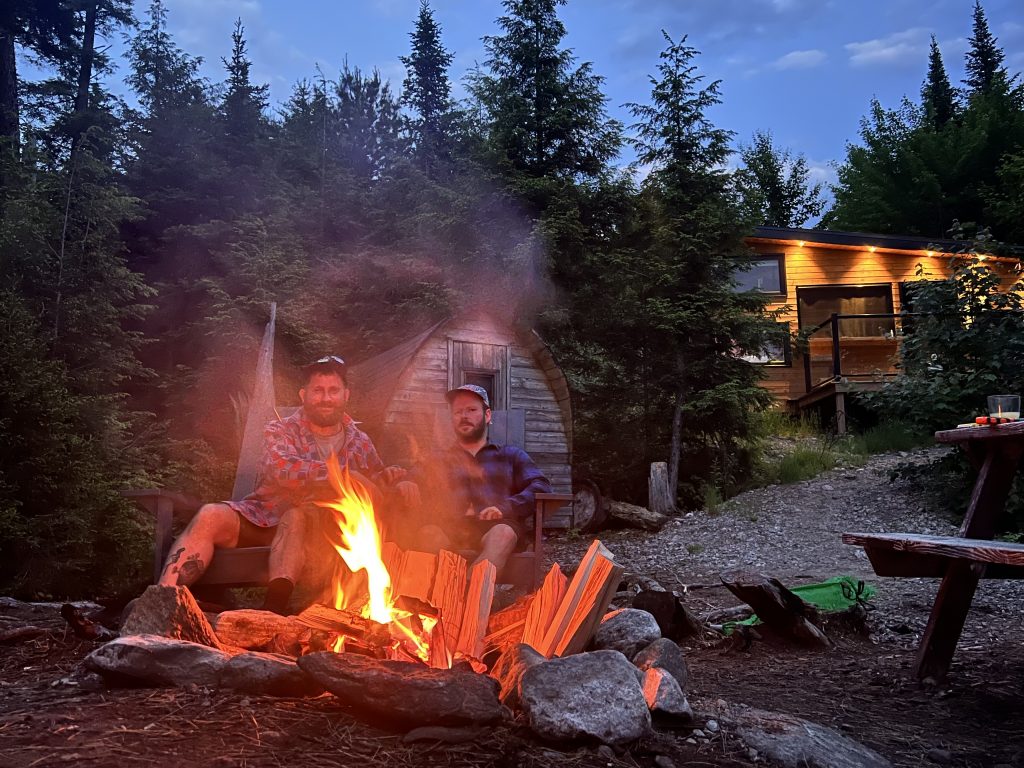 *heated outdoor showers available at select cabins during summer months only.