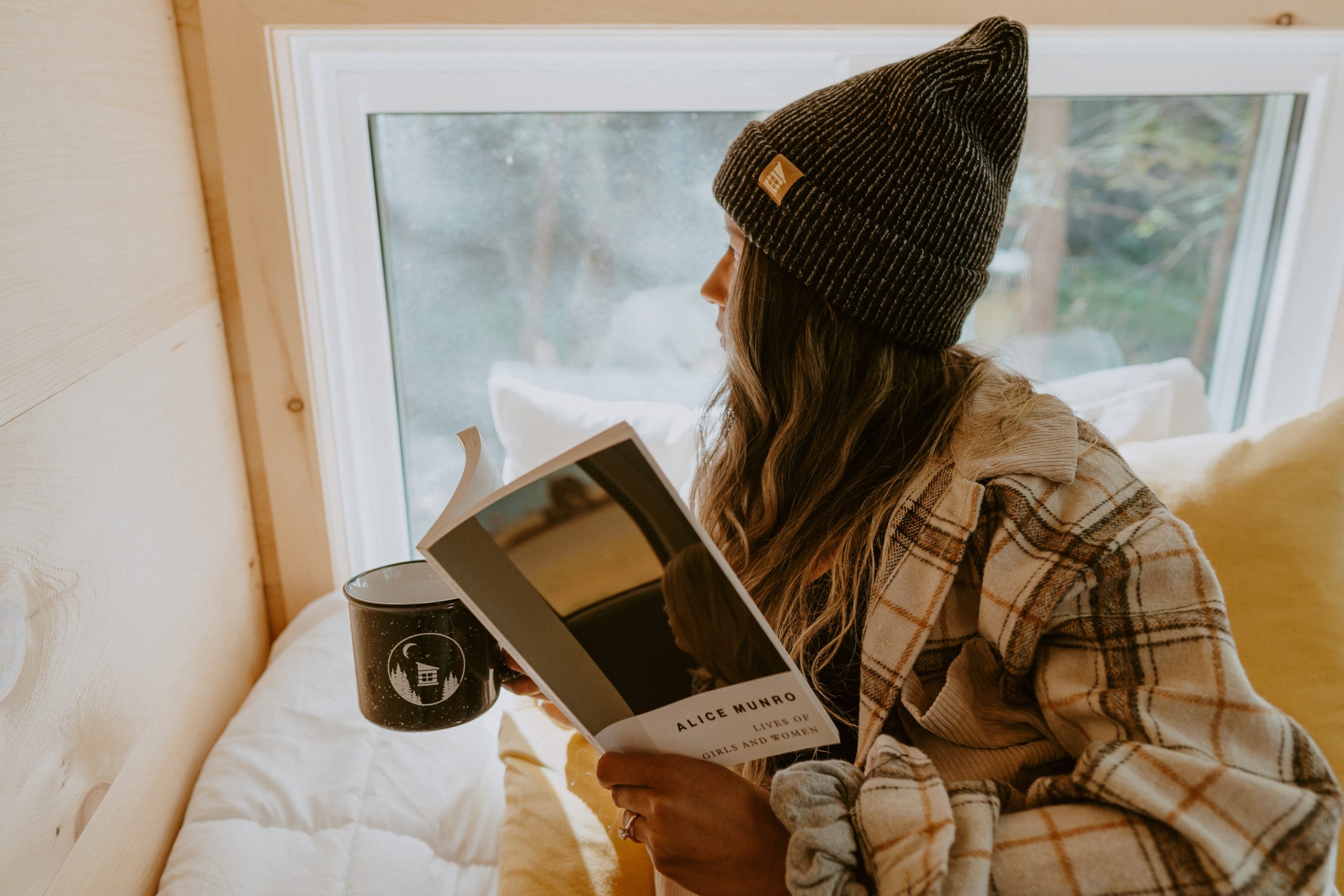 New Releases just in time for Cozy Fall Cabin Reading
Let us set the scene: it's a quiet, early fall evening, you're snuggled up under a blanket, and staying in the coziest cabin with a view of the water and the changing leaves. All you need now is an unputdownable read to bring your vacation to peak relaxation.
If you're looking for a list of this season's essential cabin reads, you've come to the right place! Scroll down to learn more about the books you should be packing on your next trip into the wilderness.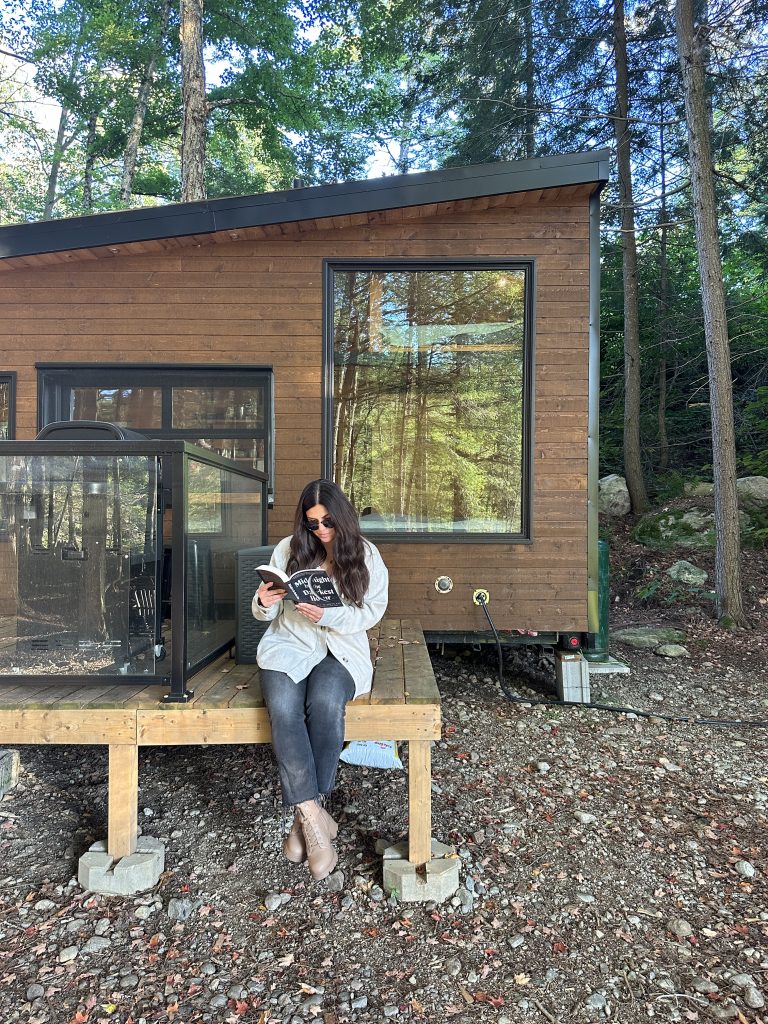 MIDNIGHT IS THE DARKEST HOUR by Ashley Winstead
From the bestselling author of In My Dreams I Hold a Knife comes another propulsive, psychological thriller that is best described as Where the Crawdads Sing meets Twilight meets Thelma and Louise.
In her small hometown, librarian Ruth Cornier has always felt like an outsider, even as her father rains fire-and-brimstone warnings from the pulpit at Holy Fire Baptist. Unfortunately for Ruth, the only things the townspeople fear more than God and the devil are the myths that haunt the area. So, when a skull is found in the swamp next to mysterious carved symbols, the town is thrown into uproar and it's up to Ruth and an old friend with a dark past to comb the secret underbelly of the town in search of the true evil.
If this is your CABINSCAPE read, be warned. This chilling read might be perfect for spooky season, but it's also one you're going to want to read with the lights on! Pre-order HERE
THE LEFTOVER WOMAN by Jean Kwok
If you're looking for a book that is equal parts evocative family drama and riveting mystery, Jean Kwok's forthcoming novel should be at the top of your reading list.
There are so many layers in this story, from the vast disparities between the privileged and the disadvantaged living in New York to the complicated relationships between mothers and their children. At its core, this is the story of two women in strikingly different circumstances set on a collision course, pulled together by the question of what it means to be a loving mother to your child.
Pack your tissues if you're bringing The Leftover Woman on vacation as it's guaranteed to be an emotional ride from start to finish.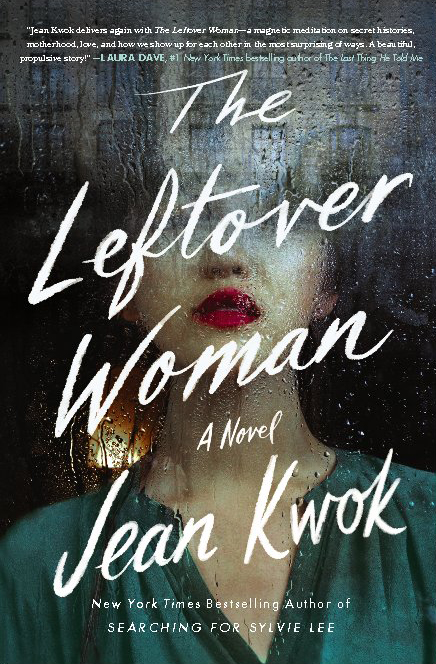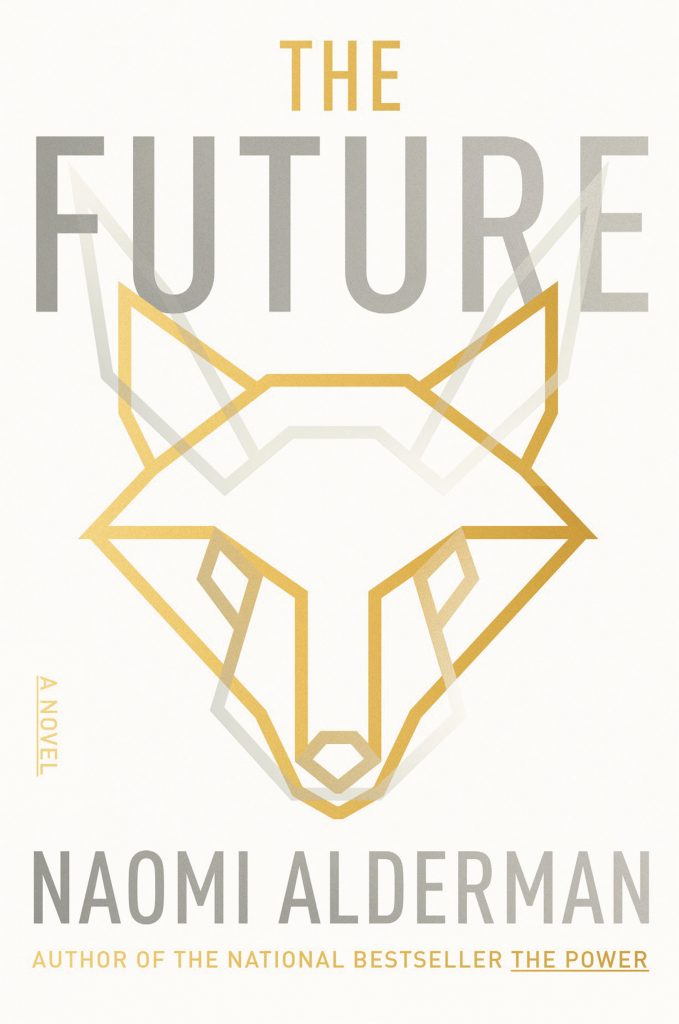 THE FUTURE by Naomi Alderman
The bestselling, award-winning author of The Power returns with this action-packed dystopian thriller that is truly impossible to put down. The Future sets the stage by introducing us to a few billionaires, who are leading the world to destruction while safeguarding their own survival with secret lavish bunkers. The Future is a handful of friends—the daughter of a cult leader, a non-binary hacker, an ousted Silicon Valley visionary, the concerned wife of a dangerous CEO, and an internet-famous survivalist—who come together to plan a daring heist. And it could either save everyone or lead to the cataclysmic end of civilization.
For anyone who is tired of witnessing corruption by people in power, or who are simply looking for a novel that unfolds at a breakneck speed with twists and turns at every corner, Naomi Alderman's new novel is the perfect fall read.
Order your copy HERE
THE HURRICANE WARS by Thea Guanzon
Fantasy romance lovers, this is set to be the spicy Star Wars-inspired book of your dreams. Set in a Southeast Asia-inspired world that is ravaged by storms, Thea Guanzon's debut novel features all the tropes we can't get enough of, including: slow burn romance, enemies-to-lovers, forced proximity, and marriage of convenience, or what I like to call "marriage first, feelings later".
If you've been scrolling through TikTok wondering what to read after finishing books from Sarah J. Maas, R. F. Kuang, and Ali Hazelwood, add The Hurricane Wars to your suitcase, stat!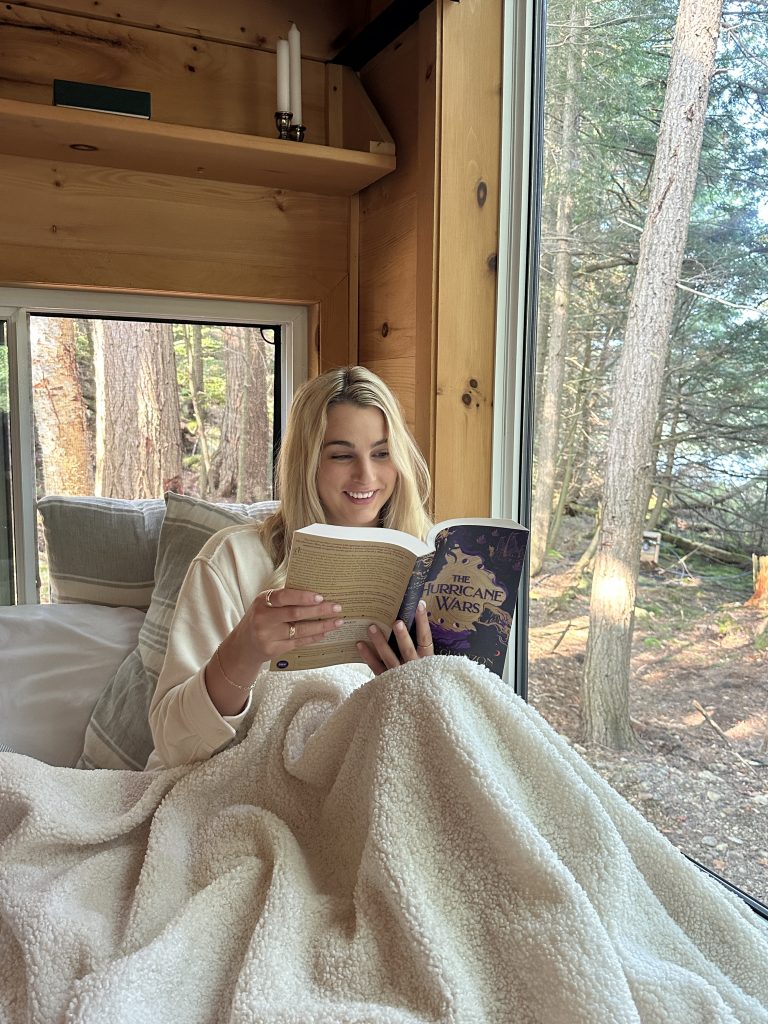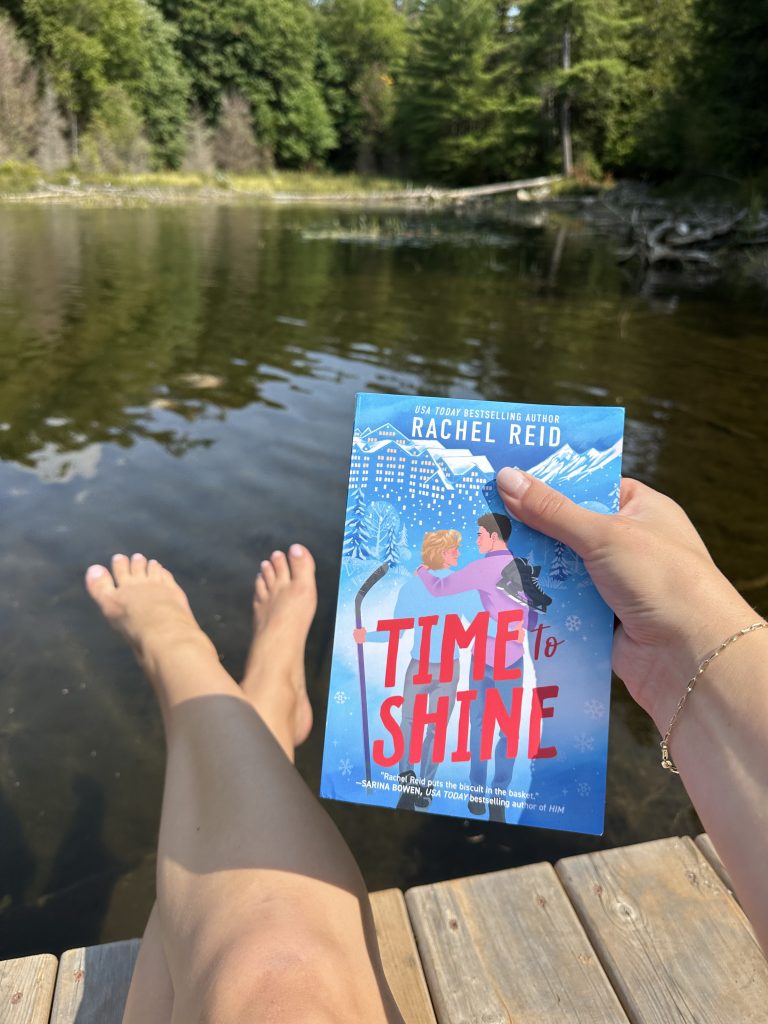 TIME TO SHINE by Rachel Reid
Craving an opposites-attract romance? While we're not trying to wish winter would come early, we aren't able to resist the opportunity to tell you about this Canadian-set romance all about finding your place, finding your people and finding your way back to the one you love most.
Set in the world of hockey and featuring a shy goaltender and his charming All-Star teammate, Time to Shine can only be described as a smile-inducing, feet-swinging read. Landon and Casey's electrifying chemistry as they go from teammates to roommates, and finally to lovers is made even more swoon-worthy with pages of witty banter, spicy scenes and of course, holiday magic.
Needless to say that even on the coldest nights, this read will bring the heat to keep you warm. Learn more and order your copy HERE.
WAVEWALKER by Suzanne Heywood
We're rounding out this list with a book that reminds us of Educated by Tara Westover, but with its own inspiring and terrifying story. This heartbreaking and hopeful memoir chronicles Suzanne Heywood's life from the age of seven, when she set sail with her parents and brother on what was supposed to be a three-year voyage around the world – that turned into a decade-long nightmare. No one else knew where they were most of the time and no state showed any interest in what was happening to the children.
This is ultimately a survival story of a child deprived of safety, friendships, schooling, and occasionally drinking water. It's one that you won't be able to put down while reading it and you won't be able to stop thinking about it long after you've closed the pages. Grab a copy HERE.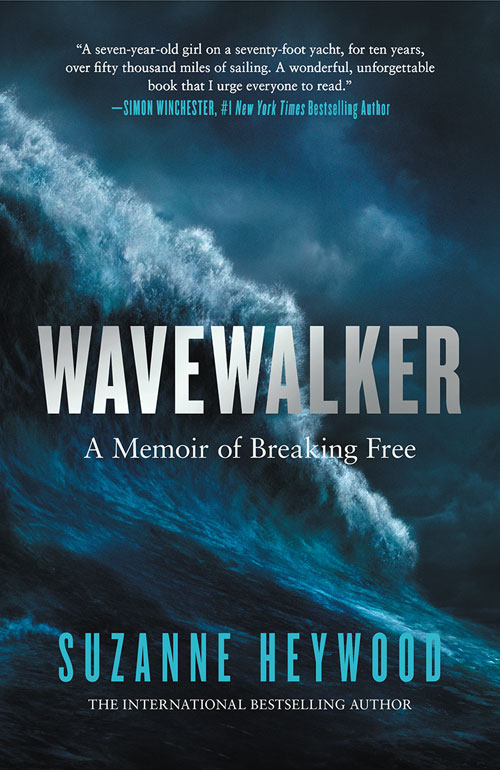 Fall is a season that invites us to slow down, cozy up, and immerse ourselves in the beauty of the natural world. Carving out some time to read and reset while staying in a cozy cabin in the woods will not only enhance your appreciation for the changing seasons but also provide a sense of tranquility and escape from the hustle and bustle of daily life. So, gather your favourite book, pour a cup of tea, and let the pages transport you to new worlds while the autumn leaves fall gently outside your window. Happy reading!
Written by Kristina Jagger with Harper Collins Canada Content Photography by Sarah Vander Zaag