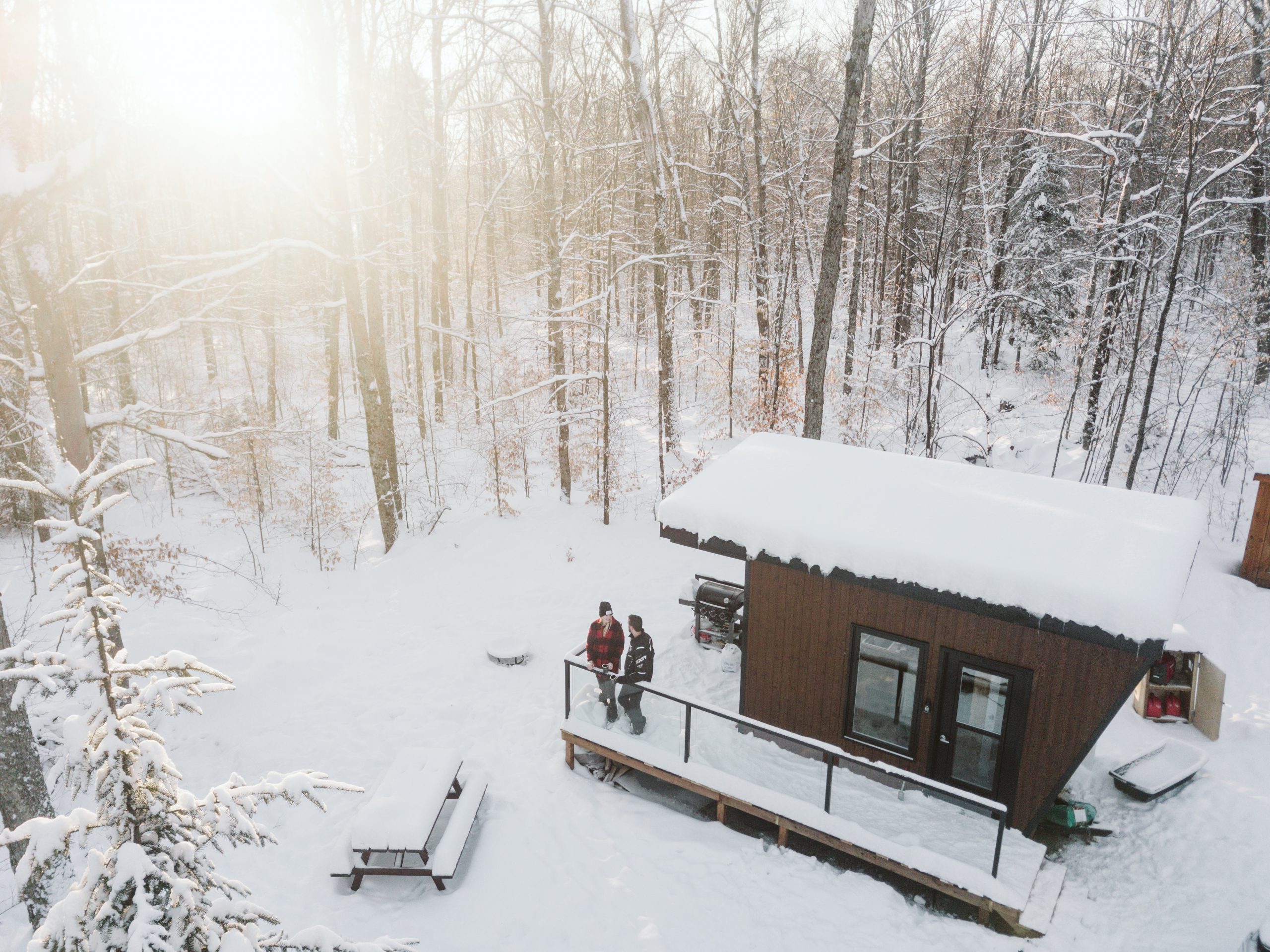 Experience Christmas Movie Magic at These Top 3 Festive Ontario Towns!
Have you ever wanted to feel like you're in a Christmas movie? Look no further than these top 3 Ontario towns that will surely get you into the festive spirit. Each town is located near our CABINSCAPE cabins for the ultimate holiday experience!


PERTH
Perth is the picture-perfect holiday scene with heritage buildings, waterfront and over 100 local businesses with decorated storefronts. Take a walk along the Tay River, visiting the classic stone buildings and the iconic Perth Town Hall with dustings of snow. Have a winter picnic at picturesque Stewart Park and take photos crossing the burgundy bridge over the water. The Festival of the Lights takes place until January 2nd at Crystal Palace where you can walk around the exterior glass building at night to see the decorated Christmas trees illuminated from inside.

Perth is also a foodie lovers' dream with over 23 restaurants of diverse offerings – many of which include festive eats and drinks for the season. For dessert, don't forget Perth Chocolate Works for one of their famous sweet treats (decorated for the season) including artisan chocolates, barks and bars, and unique confectionery creations! Grab a hot beverage after a cool day roaming around this festive town by following the twinkle lights down the hidden alleyway to the Stella Luna Gelato Café where you'll be greeted by a lifesize nutcracker guarding the wreath-adorned door.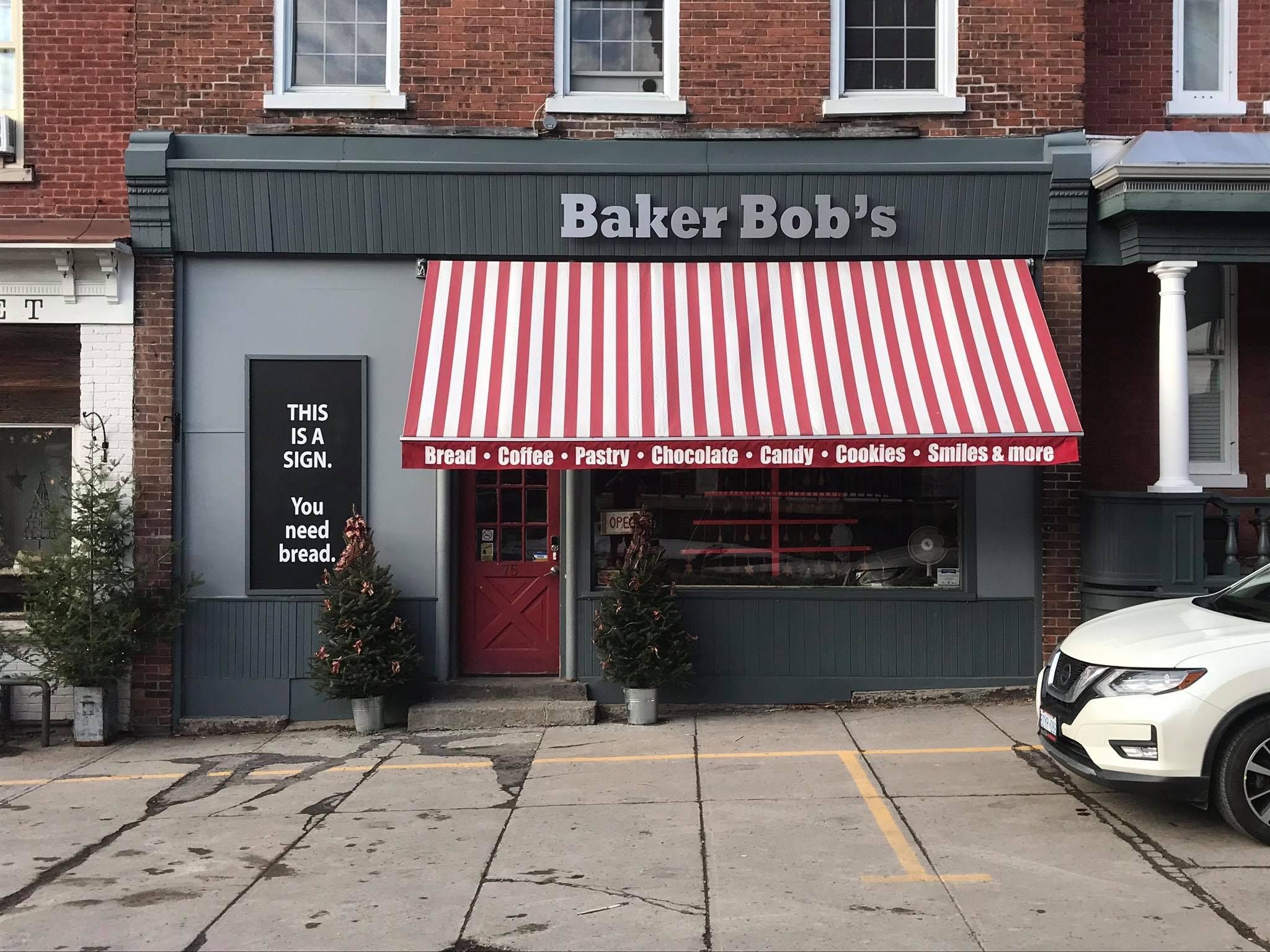 ALMONTE
This charming small town near our Joni cabin is so magical that it has literally been the set of multiple popular TV Christmas movies! Be the star of your own holiday film by walking around downtown – reminiscent of a small European town with its inviting storefronts and cozy bookstores. There is no shortage of trimmings and twinkly lights here! Visit the Tin Bin Market for home decor – this charming store turns into a holiday shop every year with curated items to make any space feel like a Hallmark movie. For some sweet treats, Baker Bob's is an Almonte staple. Take advantage of all their seasonal offerings!

Check out Light up the Night on December 2nd for a fun winter event. Enjoy an outdoor concert ending in a fireworks display! Stay for the Almonte Santa Claus parade on December 4th and a Christmas Farmers Market on December 10th.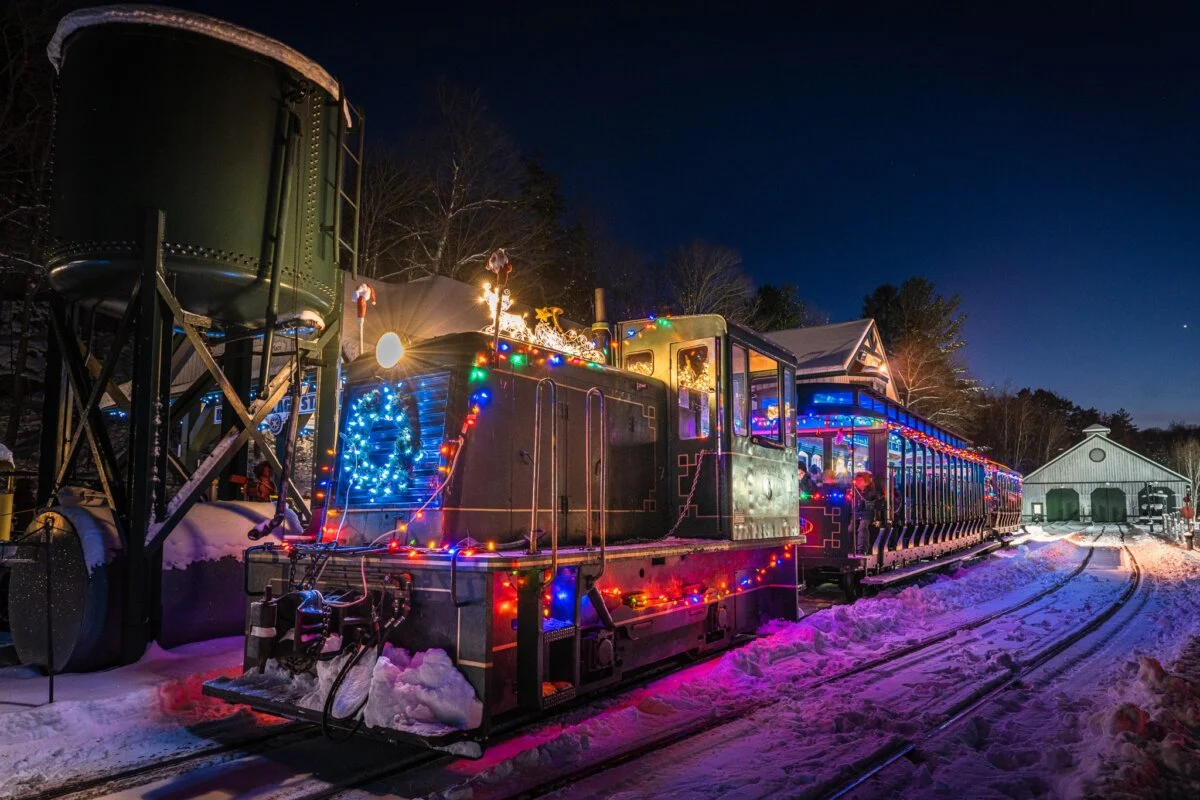 HUNTSVILLE
Huntsville is a quaint town to visit throughout the year but at Christmas, it becomes a magical winter wonderland! The waterfront boasts a historic downtown with many shops, restaurants, cafes, art galleries and attractions. Start at Muskoka Heritage Place and hop on the Portage Flyer!  This memorable train adorned with thousands of lights will take you along the river where you'll be greeted at Fairy Lake by Santa himself – and offered some carols, hot chocolate and cookies! 
While at Heritage Place, get tickets to Eclipse "Walk with Light" where participants walk a circular path of light and encounter unique heritage buildings and illuminated soundscapes linked to the seasons of the year, and the cycles of the day and moon. There will be music, spoken words and thousands of interactive lights that will respond to sounds created by the visitors themselves.
Next up is Christmas Tyme, a magical shop for unique gifts, housewares and home decor items and Holiday Spirit all year long. Once you've worked up an appetite from shopping, head to Henrietta's Pine Bakery for some European-inspired sweet treats of the season. Some of our other local fave's include The Artisan House, 3 Guys And A Stove, Tall Trees Muskoka and Kawartha Dairy (because it's never too cold for ice cream!).
Finally, visit Santa's Village theme park all year round for holiday-themed rides and attractions and to meet the big man himself! They have special events throughout the rest of the year leading up to the big day.
Photo credits
2nd image: perth.ca, Perth: @elcyphotos, Julia Weber, @slgelato
Almonte: @cheerfullymade, @aussieadventures.km, @tinbarnmarket, Baker Bob's
Huntsville: To Do Canada, huntsville.org, @christmastymemuskoka, https://shopmuskoka.com/