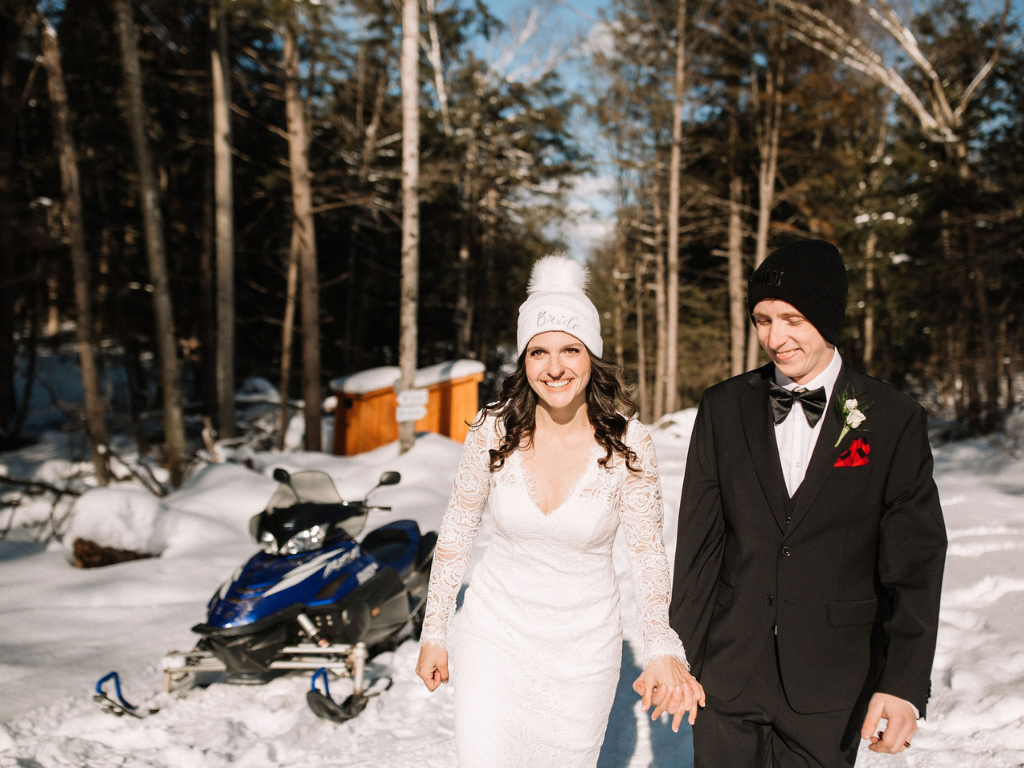 Top Trends for your Dream Elopement in Ontario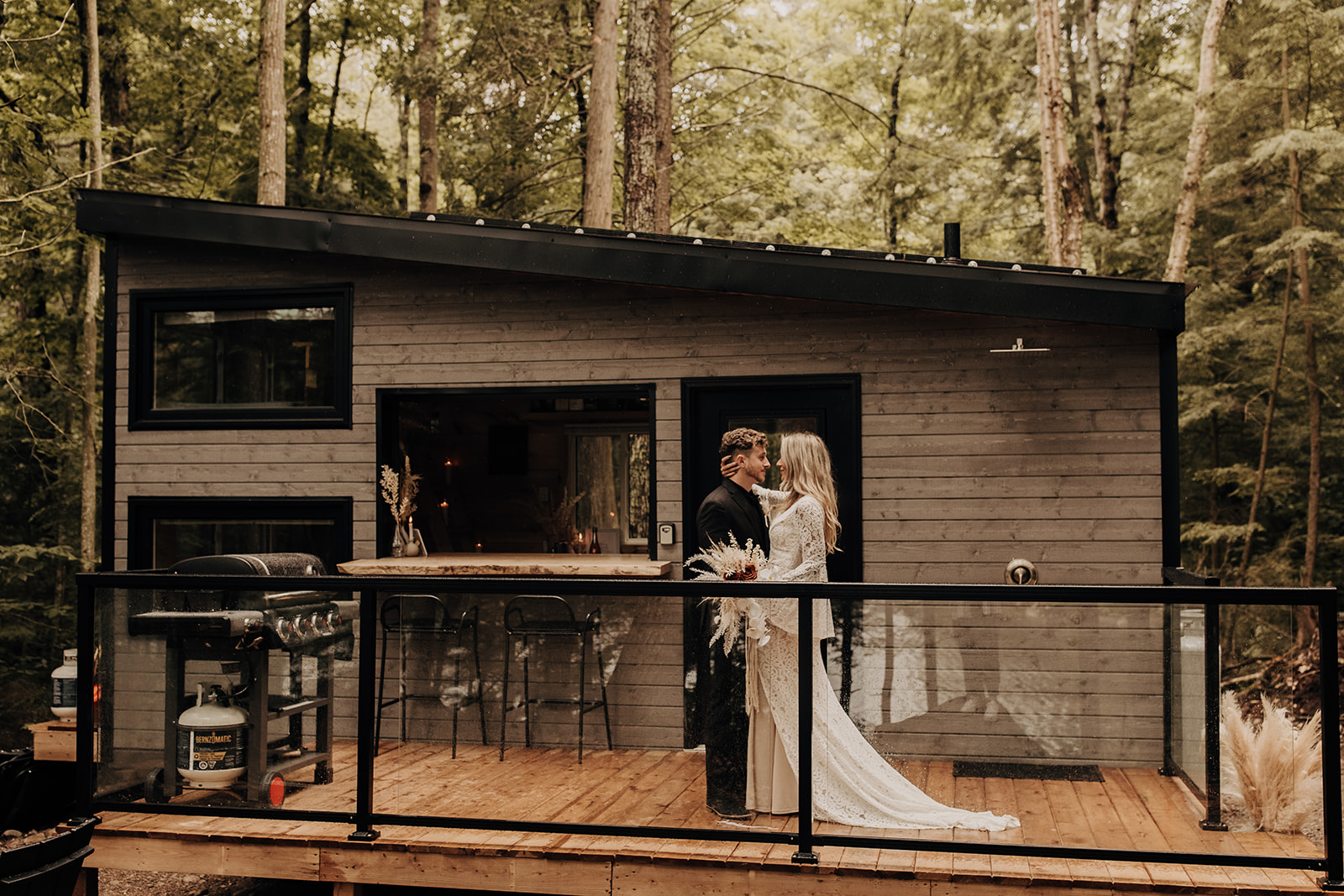 In the heart of nature, under a canopy of ancient trees, love stories unfold in the most intimate and enchanting ways. Elopements have become more than just a trend; they are a celebration of love in a simple and pure form.
For couples seeking an intimate escape, our off-grid nature elopements and tiny cabin stays offer a dreamy backdrop to say "I do". Let's delve into the top elopement trends shaping these secluded ceremonies!
With weddings, sometimes less is more, and there is a growing trend towards budget-friendly elopements, with couples choosing sustainable alternatives, minimal guest lists, and personalized vows.
We've interviewed Heather MacArthur, the Head Event Planner & Professional Organizer for Bowtied with Love, and CABINSCAPE's official partner for our Lanark County & Calabogie weddings, to bring you insights from an industry pro:
What are some of your favourite eco-conscious wedding trends?
Renting, thrifting, or borrowing decor instead of buying it. I try to encourage couples to use items that they can incorporate back into their homes as keepsakes after the wedding. Another would be to source out a local flower farm and only use florals that are in season. Ditching floral foam and replacing it with other reusable options like chicken wire is also a great way to help the environment. Another trend we are seeing a lot of is up-cycled wedding rings. This might be a family ring that has been resized or a thrifted ring.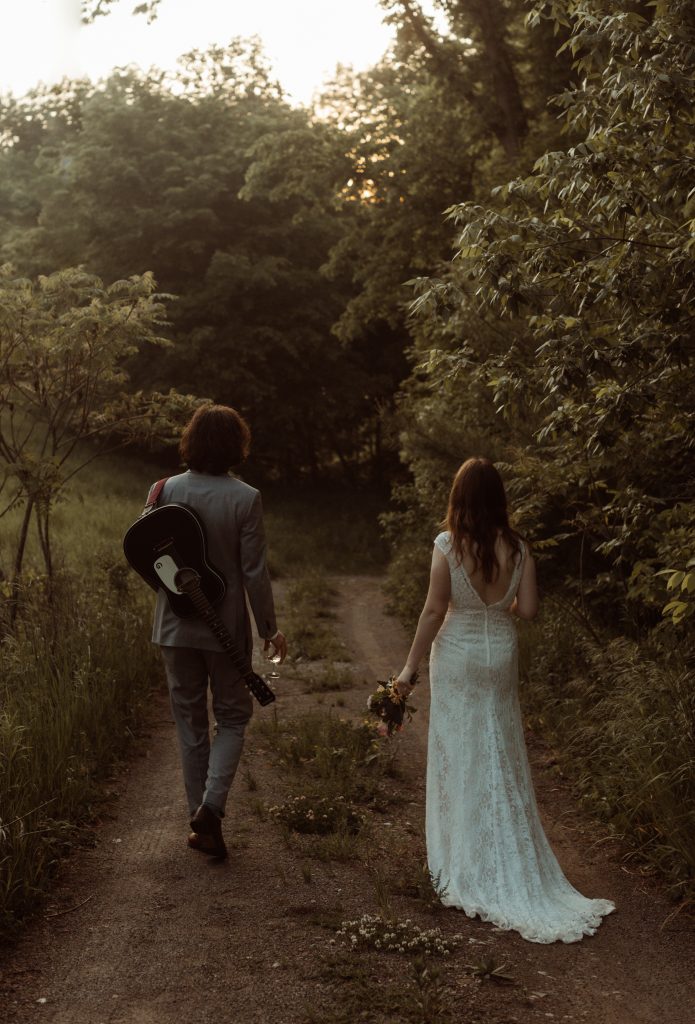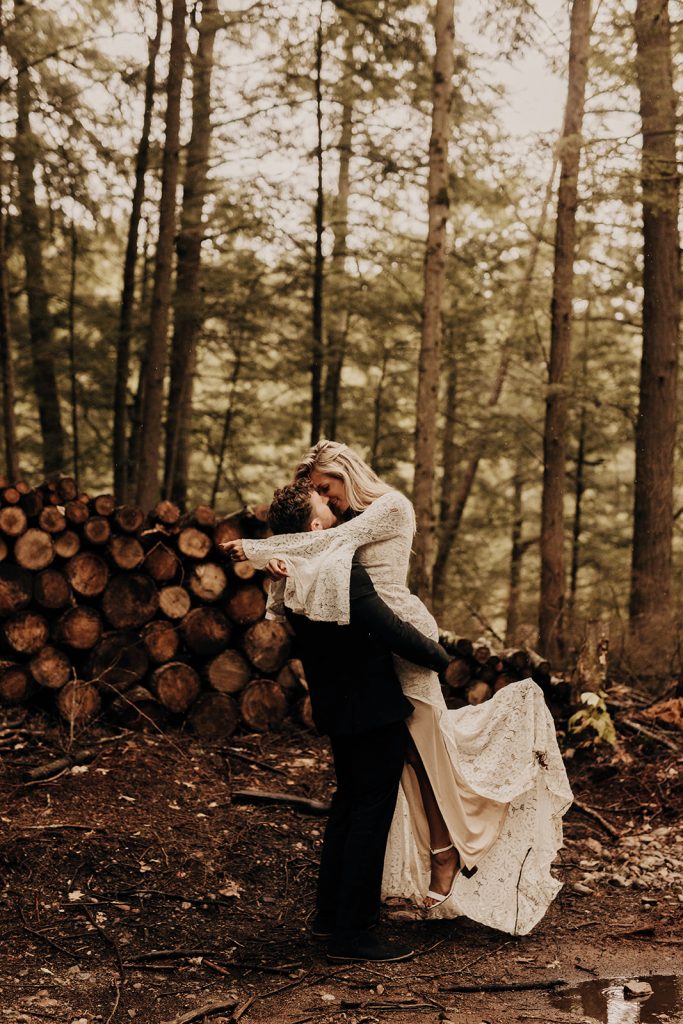 Lets look at: emerging trends in elopement attire for 2024?
Elopement seekers are choosing pre-owned wedding dresses and suits that are purchased rather than rented, which means they can wear them again and again. There has been an increase in wedding attire thrift shops across Canada. Short dresses also seem to be on the rise for 2024. Shorter wedding dresses were also popular in the 1920's and in the 1950's.
What are some unique ways couples are personalizing their elopement ceremonies in 2024?
They are heading to locations that speak to them as a couple. Whether it's a cabin in the woods, the top of a mountain, or their favourite restaurant, couples are going all out to find elopement locations with a bit of a wow factor. While city hall weddings "get it done" they are rather bland and boring. Couples want to be able to tell their friends and family and maybe even their kids and grandkids about their love story. It's a special day and it really does deserve special attention.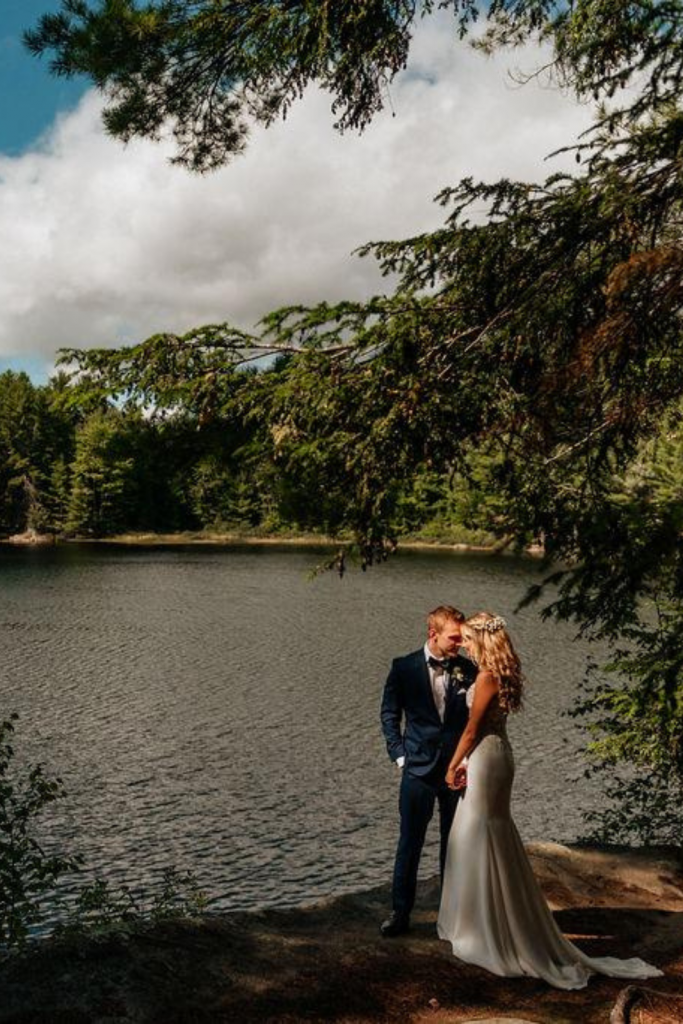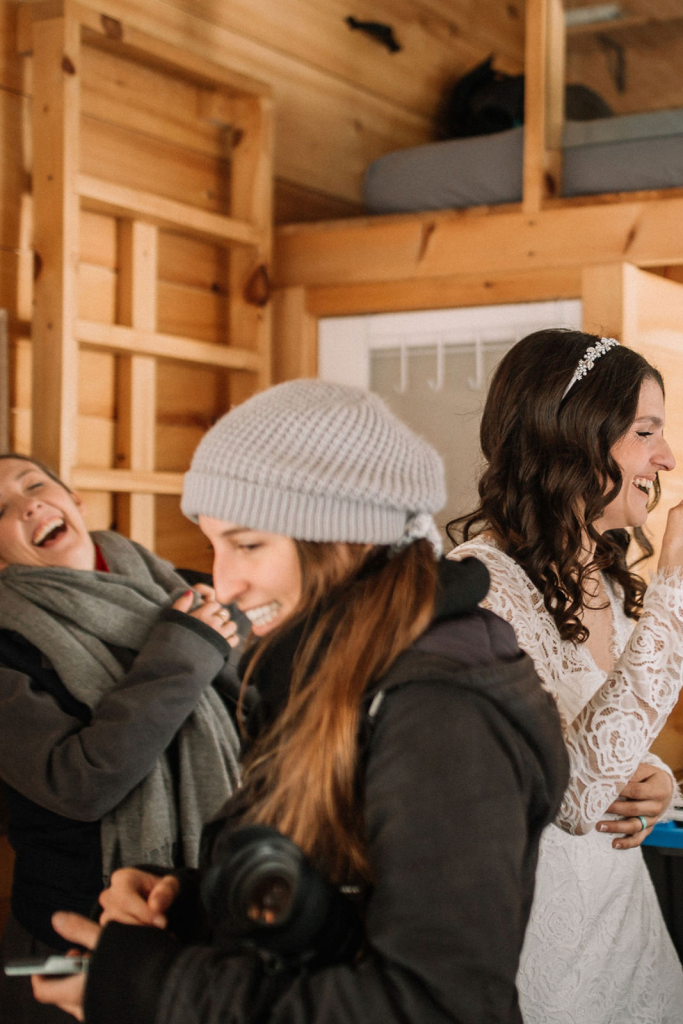 What advice can you give to couples planning an elopement today?
Hire professionals that can help you design and capture your wedding day. Wedding planners have a wealth of resources for couples to draw from and most are creative so even if you can't decide where to get married, tell them your story, and watch the magic happen.
Weddings do not have to be elaborate or expensive but they should be special. Professional photographers and videographers can help you capture the day perfectly. The day will go by in the blink of an eye but the images and video can help you re-live the day over and over again. 
What is the thing that most couples forget on their special day?
Hopefully nothing if they've hired a planner. It's the planner's responsibility to make sure that it all comes together seamlessly, however, they cannot be everywhere at once. Sometimes when florals are dropped off to a getting ready location they inadvertently get forgotten in all the excitement and someone has to go back and get them. Couples may also forget to take a few moments away from all of the festivities to reflect on their day. You spend weeks, months and sometimes years to plan one day of your life and it all goes by so quickly. Take all the time you need to slow down and enjoy it.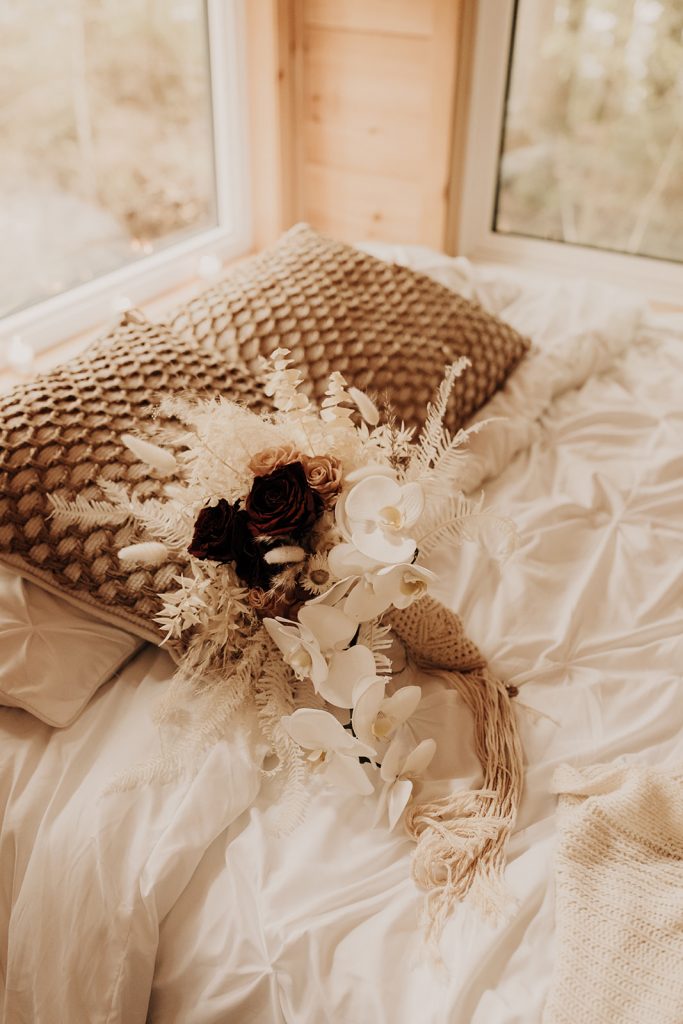 Our Cabinscape Elopement Packages include:
Two nights at your chosen CABINSCAPE cabin, so you can decompress & enjoy the property both before & after your special day
Basic planning services with established local professionals – a licensed officiant, professional photographer, cake, flowers & bubbly are all covered
Up to two 'day guests' are welcome to come & enjoy the ceremony, so you can share this special moment with those you love
Reach out to bookings@cabinscape.com for date availability and further details!
Blog written by Sarah Vander Zaag with Elopement Questions answered by Heather MacArthur
IG @bowtiedwithlove Website: bowtiedwithlove.ca/
Photo Credits: Danielle Meredith Photography, Love & Exposure Photography, Maria Denomme Photography