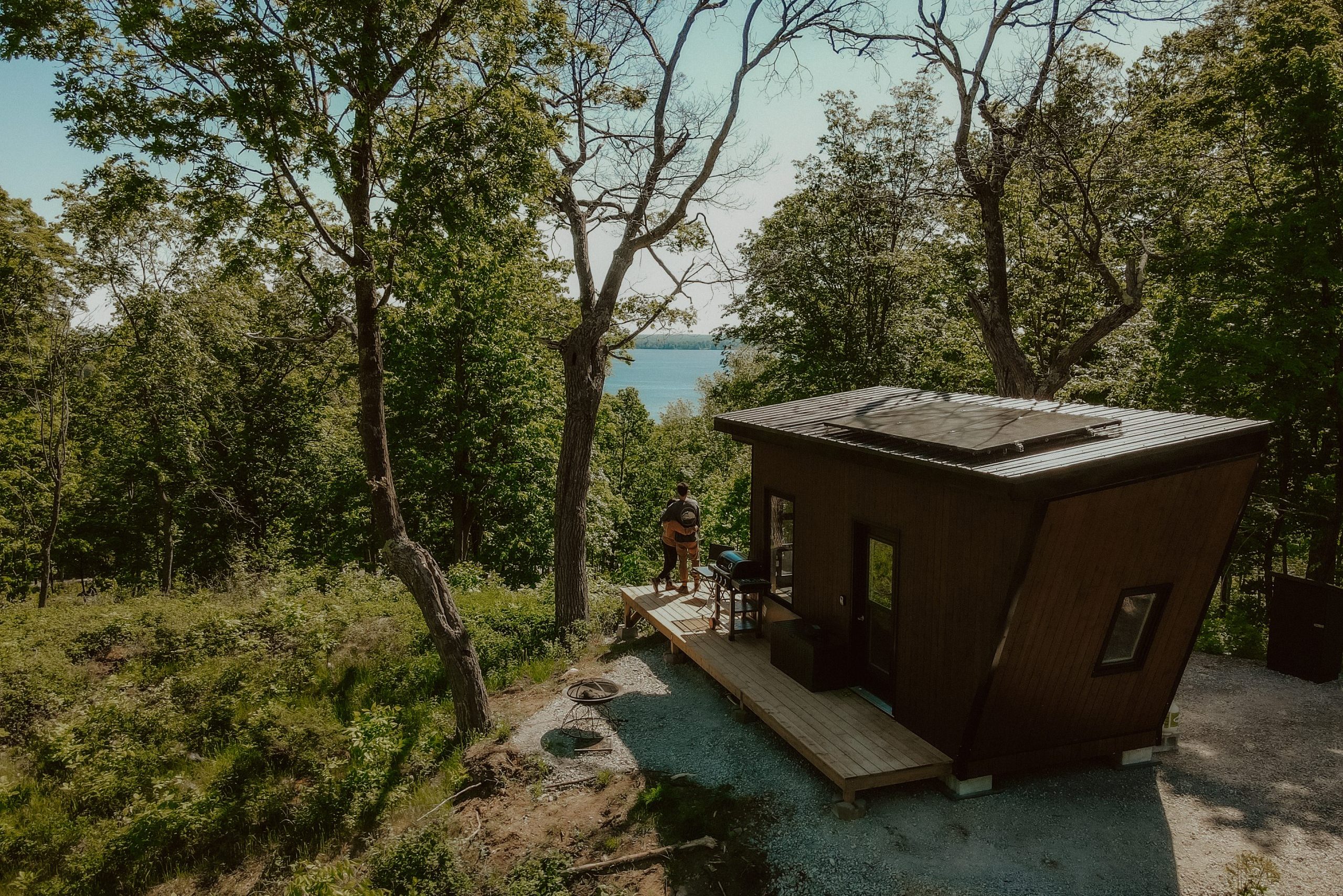 Cabin Cleaner – Calabogie | Part Time
Accepting applications until January 23, 2023
Starting date: January/February 2023
Brief Job Summary
Cabinscape is seeking reliable and adventurous local cleaners to join our growing hospitality team. You'll be responsible for maintaining a handful of our tiny off-grid cabins located next to Calabogie Peaks Resort in Calabogie, ON. You should have a keen eye for detail, a friendly and professional demeanor, and a knack for creative problem solving. This job requires 3-4 shifts a week and is a year around role with CABINSCAPE.
Duties + Responsibilities
Ensuring the cabins and property is in tip top order: making beds, cleaning surfaces, sweeping and moping, cleaning and changing toilets, restocking supplies, etc. 
Willing to fill up (at home) & carry/drive in two (20L) jugs of water and gas for generator (you'll be compensated for generator fuel)
Bringing home and laundering tea towels and fitted sheets on occasion (you'll be compensated for this task) 
Maintaining cabin's stock/supplies and reporting when supplies are low 
Performing monthly deep cleans as needed 
Managing tasks and reports via an online / app interface  
Requirements + Qualifications
High school diploma or equivalent
Experience in the housekeeping or hospitality industry
Excellent communication and interpersonal skills
Friendly and hospitable
Digitally competent with access to a cell phone
Love of the outdoors
Experience in off-grid living a bonus!
Location/Transportation
Our cabins are located on Calabogie Peaks Resort property (but are managed independently from the resort)
Access to your own reliable vehicle is required. AWD/4WD required to access cabins.
Schedule
Available for weekly cleanings / 3-4 shifts a week. (It normally takes 1.5-2 hours to clean a cabin) 
Compensation + Perks
Part-time position; no benefits  
$20/hour (2 hour minimum per clean)
Free cabin accommodations! We want you to know our cabins inside and out. This means staying over at our cabins and getting the full CABINSCAPE experience.  
---
Apply