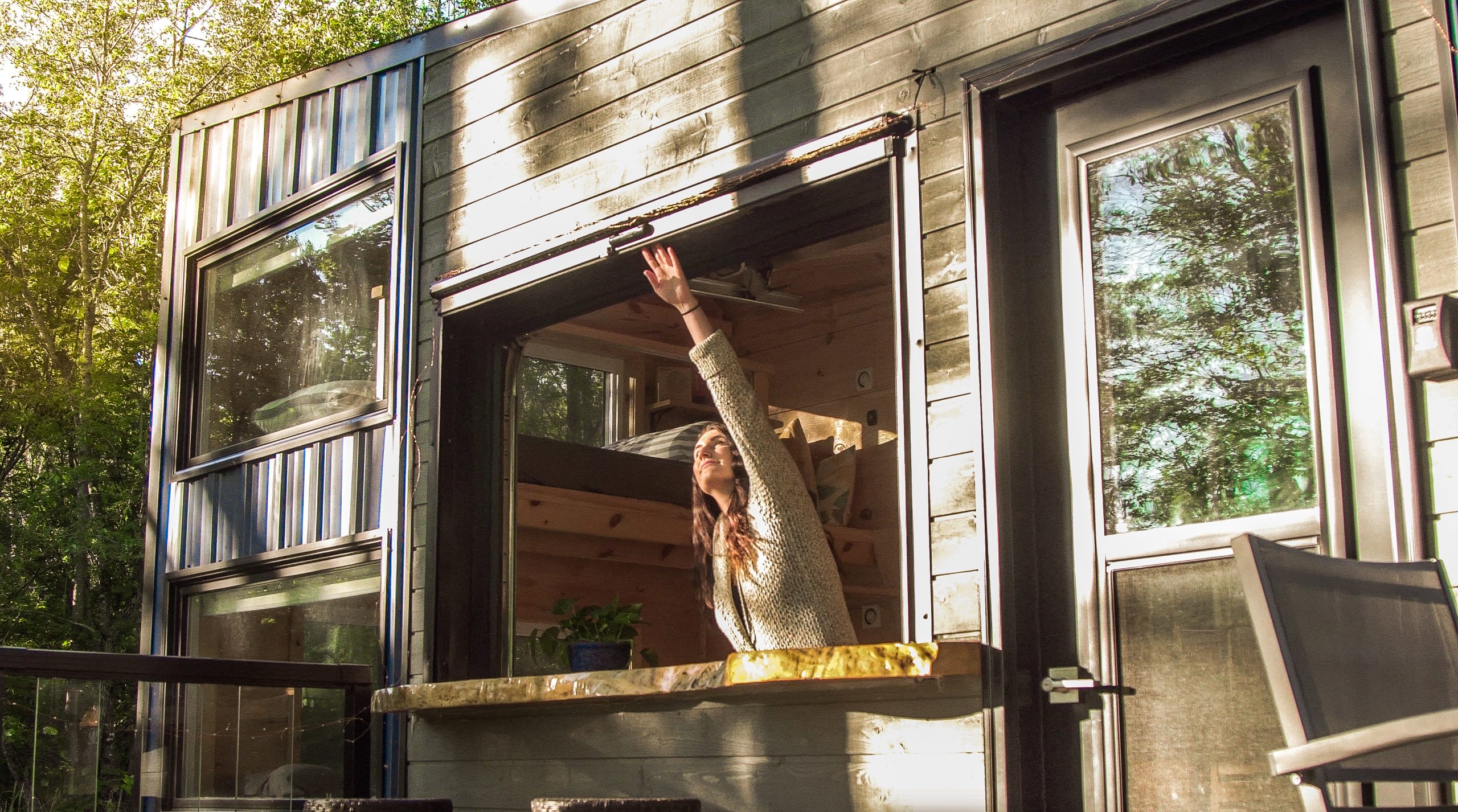 Operations Coordinator | FT – Contract
Accepting applications until May 16th, 2022
Starting date: May 2022
Job Summary
The Operations Coordinator plays a key role in providing coordination and support to the CABINSCAPE management and administration team. Reporting to the Head of Guest Operations, and working closely with the Hospitality Leads in each region, the Operations Assistant will engage directly with prospective and existing suppliers, partners and guests to help us facilitate and develop high quality services so we continue to exceed guest expectations. This is an excellent opportunity for an individual with a fine attention to detail and great people skills who is interested in building a career in the local tourism industry.
To be successful in this position, the candidate must have strong communication and writing skills and experience in sales, hospitality and/or the customer service industry. The Operations Coordinator must be a self-starter who is comfortable asking questions and is able to work from home. Travel will be required on occasion, so regular access to a vehicle is required. Working directly with the management team, the successful incumbent should be prepared to dive into a fast paced environment with multiple priorities at a company that is rapidly growing and evolving.
Experience using project management software (such as Monday) and previous experience working with suppliers will be a huge asset for the individual in this position. Previous experience in the hospitality industry will also be a big asset. The management team anticipates transitioning this role into a full-time salaried position with benefits after a 3-month probationary contract.
This position is primarily a "work from home" position with regular visits to our 30+ cabin locations across Ontario. Access to a vehicle for regular site visits and occasional team meetings in Toronto required.
*Please Note*: This position is funded in part by Canada Summer Jobs. As per the parameters of this funding, the successful candidate must be between 15-30 years old & a Canadian Citizen, permanent resident, or person on whom refugee protection has been conferred under the Immigration and Refugee Protection Act at the time of hire.
Duties + Responsibilities
Logistics & Coordination – 40%
Facilitate cross-departmental communications between hospitality & maintenance at all CABINSCAPE properties in conjunction with the Head of Guest Operations
Oversee cabin inventory tracking and schedule supply orders
Open maintenance tickets on ZenDesk & track in Monday (our project management software)
Schedule & communicate with partners, suppliers & staff to arrange for seasonal cleans, preventative pest control visits, cabin "check ins" etc.
Host monthly cleaner check-ins in conjunction with Hospitality Leads
Participate in ongoing team meetings with Head Office, hospitality & maintenance
Advise cleaners of last minute bookings
Conduct quarterly quality control cabin inspections as needed
Produce quality control reports & cleaner feedback
Research wholesale supply alternatives to improve efficiencies
Update & develop standard operating procedures in collaboration with the Head of Guest Operations
Manage purchasing for new cabins and track in Monday
Programming & Relationship Management – 40%
Research and develop prospective kits and experiences for booking add-on enhancements
Communicate and collaborate with the Head of Guest Operations to ensure there is consistent programming, marketing and branding of all CABINSCAPE experiences across all regions
Negotiate partnership terms with interested local businesses
Coordinate with partners and the CABINSCAPE marketing team to produce and secure marketing collateral for kit/experience promotion (photos, copy, videos etc.)
Oversee relationships with CABINSCAPE kit/experience partners
Coordinate seasonal kit/experience changes with the Head of Guest Operations
Track kit/experience bookings in ZenDesk/Google Calendar and Experience CRM
Confirm monthly kit orders and coordinate with local partners (via email & Google Sheets) & CABINSCAPE Hospitality Leads (via email/text) to ensure fulfillment
Evaluate guests' surveys and adapt/experiment with new experiences in response to feedback
Travel to partners to "test" kits/experiences as necessary
Customer Service Support & Other Tasks – 20%
Help to update & maintain CABINSCAPE's guests records in Experience CRM
Review guest surveys and flag areas of strength/improvement with Hospitality Leads & Head of Guest Operations as appropriate
Oversee customer support hotline for on-site guests (occasional on-call hours required)
Participate in bi-weekly meetings with customer service, maintenance & cleaning to stay up to date on regional issues/changes
Competencies & Skills
Excellent organization and administrative skills and a high attention to detail
Friendly and professional interpersonal skills
Ability to work productively both independently and as part of a team
Sound judgment and problem-solving skills
Working experience with Monday or other logistics management software (an asset)
Experience using ZenDesk or similar customer service software (an asset)
Experience in photography and videography (an asset)
Qualifications
Relevant university degree/college diploma in Business/Hospitality Management or an equivalent combination of education and experience
Minimum of 2 years of relevant customer service/marketing/sales/administrative experience
Experience in the tourism/travel/hospitality sector is an asset
Outdoor conservation or recreation experience is an asset
Hours of work
Flexible work hours (40 hours a week which can be spread out across workday hours, weekend hours and evening hours)
Compensation + Perks
Starting at $18/hour (35-40 hours a week)
Free cabin accommodations! We want you to know our cabins inside and out. This means staying over at our cabins and getting the full CABINSCAPE experience
Work from home (even after the pandemic!)
Opportunities for growth within the organization – we are committed to our employees, and want you to grow with us!
---
Apply