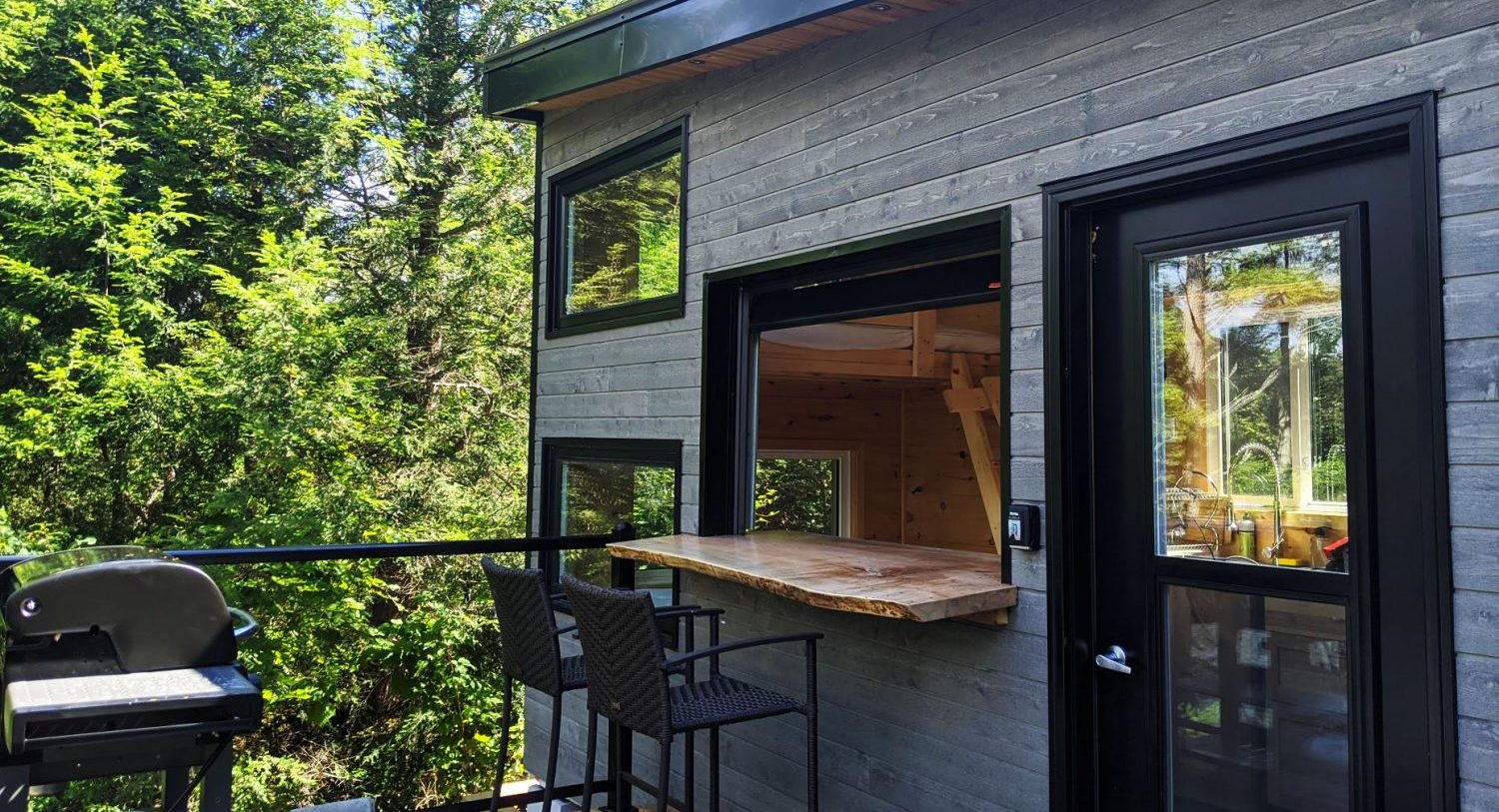 Huntsville/Muskoka Cabin Cleaners (PT/FT)
Accepting applications until October 25, 2021
Starting date: November, 2021
Brief Job Summary
Cabinscape is seeking reliable and adventurous local cleaners to join our growing hospitality team. You'll be responsible for maintaining a handful of our tiny off-grid waterfront cabins in Limberlost Forest (20 minutes from downtown Huntsville). You'll have a keen eye for detail, a friendly and professional demeanour, and a knack for creative problem solving. This job requires 3-4 shifts a week to start (part time hours) with increasing hours in late July (full-time hours) as you take on more cabins. This position is ideal for someone who is ultimately looking for a full-time job. But we are also open to hiring multiple part-time staff to cover multiple cabins on site.
Duties + Responsibilities
-Ensuring the cabins and property is in tip top order: making beds, cleaning surfaces, sweeping and moping, cleaning and changing toilets, restocking supplies, etc.
-Willing to carry/drive in two (20L) jugs of water and gas for generator
-Bringing home and laundering tea towels and fitted sheets (you'll be compensated for this task)
-Maintaining cabin's stock/supplies and reporting when supplies are low
-Performing monthly deep cleans as needed
-Managing tasks and reports via an online / app interface
Requirements + Qualifications
-High school diploma or equivalent
-Experience in the housekeeping or hospitality industry
-Excellent communication and interpersonal skills
-Friendly and hospitable
-Digitally competent with access to a cell phone
-Love of the outdoors
-Experience in off-grid living a bonus!
Location/Transportation
-Our cabins are located in Limberlost Forest (but are managed independently from Limberlost Forest)
-Access to your own reliable vehicle is required.
Schedule
– Available for weekly cleanings / 3-5 shifts a week, often with back to back cabin turnovers. (It normally takes 1-2 hours to clean a cabin)
Compensation + Perks
-Part-time position to start, transitioning to full-time in late July; no benefits
-$50/per shift/cabin in summer, fall and spring. $60/per shift/cabin in the winter months.
-Free cabin accommodations! We want you to know our cabins inside and out. This means staying over at our cabins and getting the full Cabinscape experience.
---
Apply