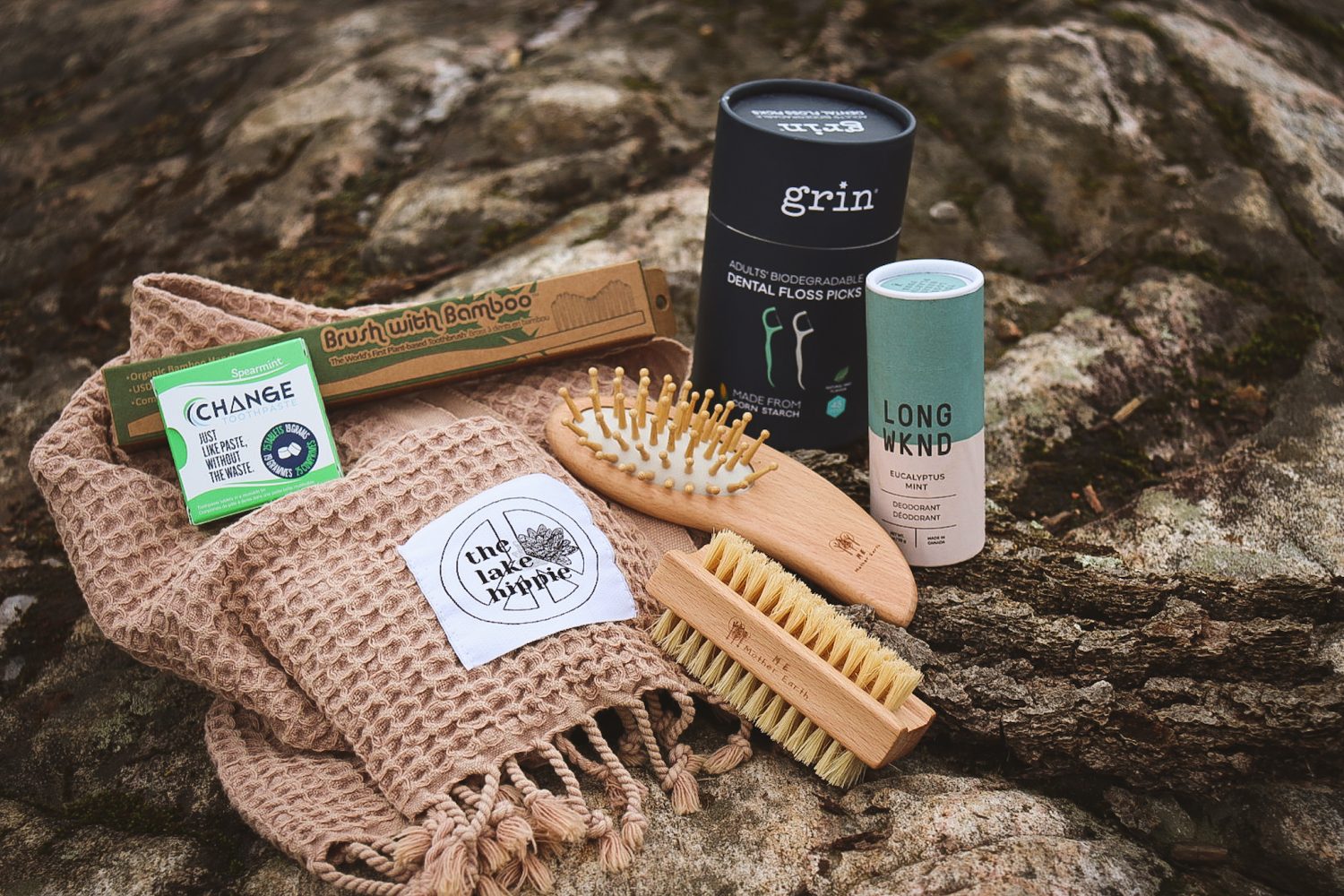 Treehugger Toiletries Kit
Available at all CABINSCAPE cabins
Take care of yourself and your surroundings with this take home toiletries kit. Featuring eco-friendly products curated by our partner's at Harlowe Green, you can try out natural and sustainable alternatives to common bathroom essentials. Keep the plastic at home and join us on our journey to mitigate our environmental footprint in the incredible Ontario wilderness, all while supporting a local, female owned business.
This kit will be waiting for you upon your arrival to the cabin and is a great fit for those looking to make an impact by starting their own sustainability journey. It features the following inclusions:
All natural bamboo toothbrush
Canadian-made, sustainably packaged toothpaste tablets
Biodegradable mint dental flossers
Eco-friendly natural deodorant
Travel-sized bamboo hair brush
Wood + Sisal nail brush
Pure cotton Turkish hand/hair towel in a waffle weave from The Lake Hippie
Price is $66 CAD and can be added to your cart during booking. For inquiries contact bookings@cabinscape.com
Available for 2022 reservations.