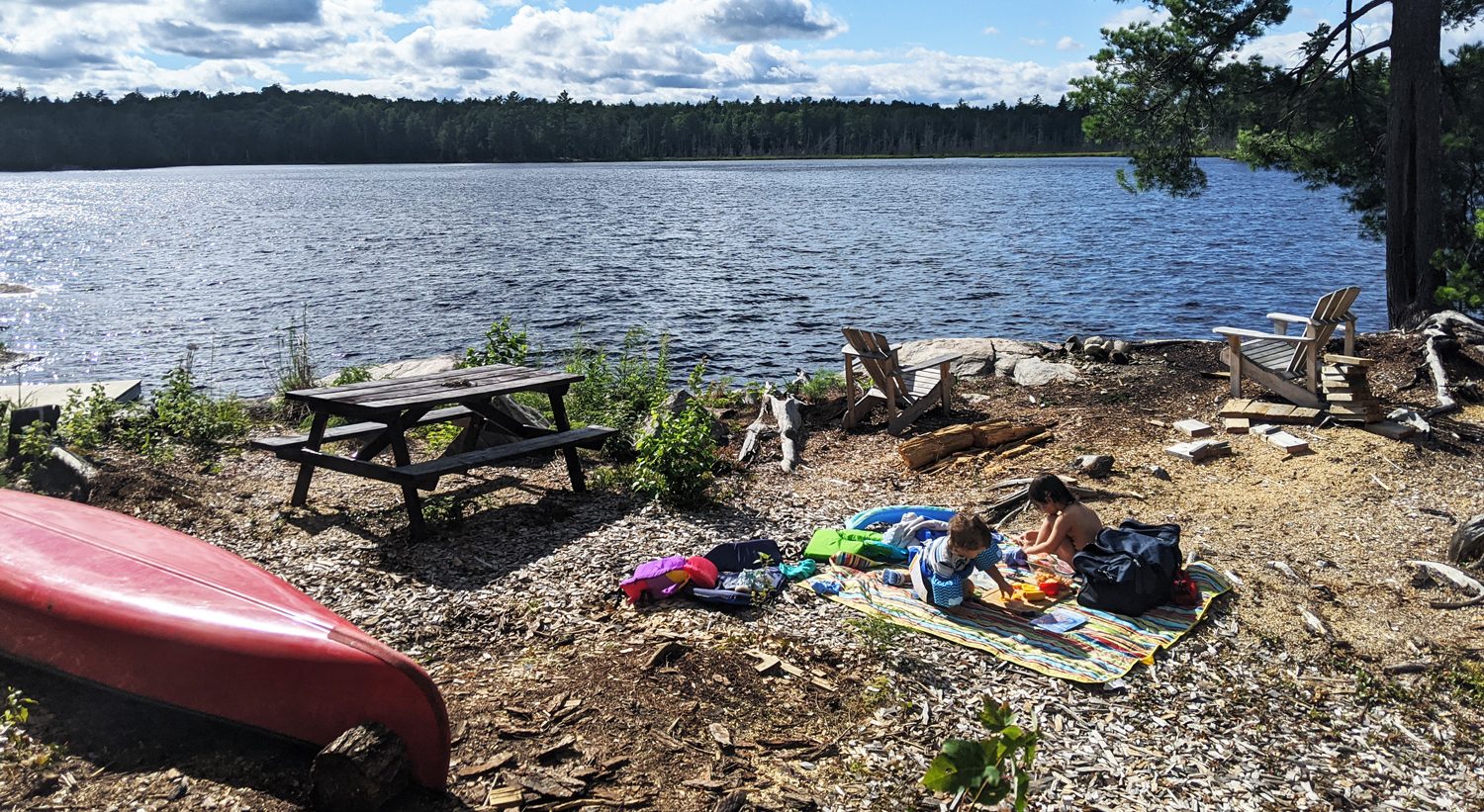 Summer Essentials Kit
Available at all Cabinscape cabins.
Whether you are out to soak in the sunshine or take a walk in the wilderness, this simple summer kit developed by Harlowe Green is sure to come in handy during your Cabinscape getaway! Each item in this kit has been carefully curated to provide an environmentally-friendly alternative to the harsh chemicals that protect you from rays and insects. Support local businesses and prepare for your adventure in a natural, gentle way with this trusty summer set.
This kit will be in your cabin upon your arrival, and comes packaged in a reusable, Canadian made unbleached cotton baggie featuring the following inclusions:
SPF30 Mineral Sunscreen – a water-proof, sweat-proof, fragrance-free, reef-safe, and non-greasy formula that defies the boundaries of all other natural mineral sunscreens and prepares you for those sunny lake days
After Sun Spray – crafted by Sisu Naturals, this spray provides a natural cooling and calming effect for your skin at the end of a sunshine filled day
Repel Insect Spray – handmade by Sisu Naturals, protect yourself from nature's pests with this natural, aerosol-free formula that is safe for the whole family (above 1 years old)
Bug Bite Balm – handmade by Old Soul Soap Company, this Cabinscape team favourite soothes any insect bite without aggravating sensitive skin in a conveniently-sized and composable balm stick
Exclusive discounts toward Harlowe Green's home and body collection
Price is $60 CAD and can be added to your cart during booking. For inquiries contact bookings@cabinscape.com
Available for 2021 reservations.