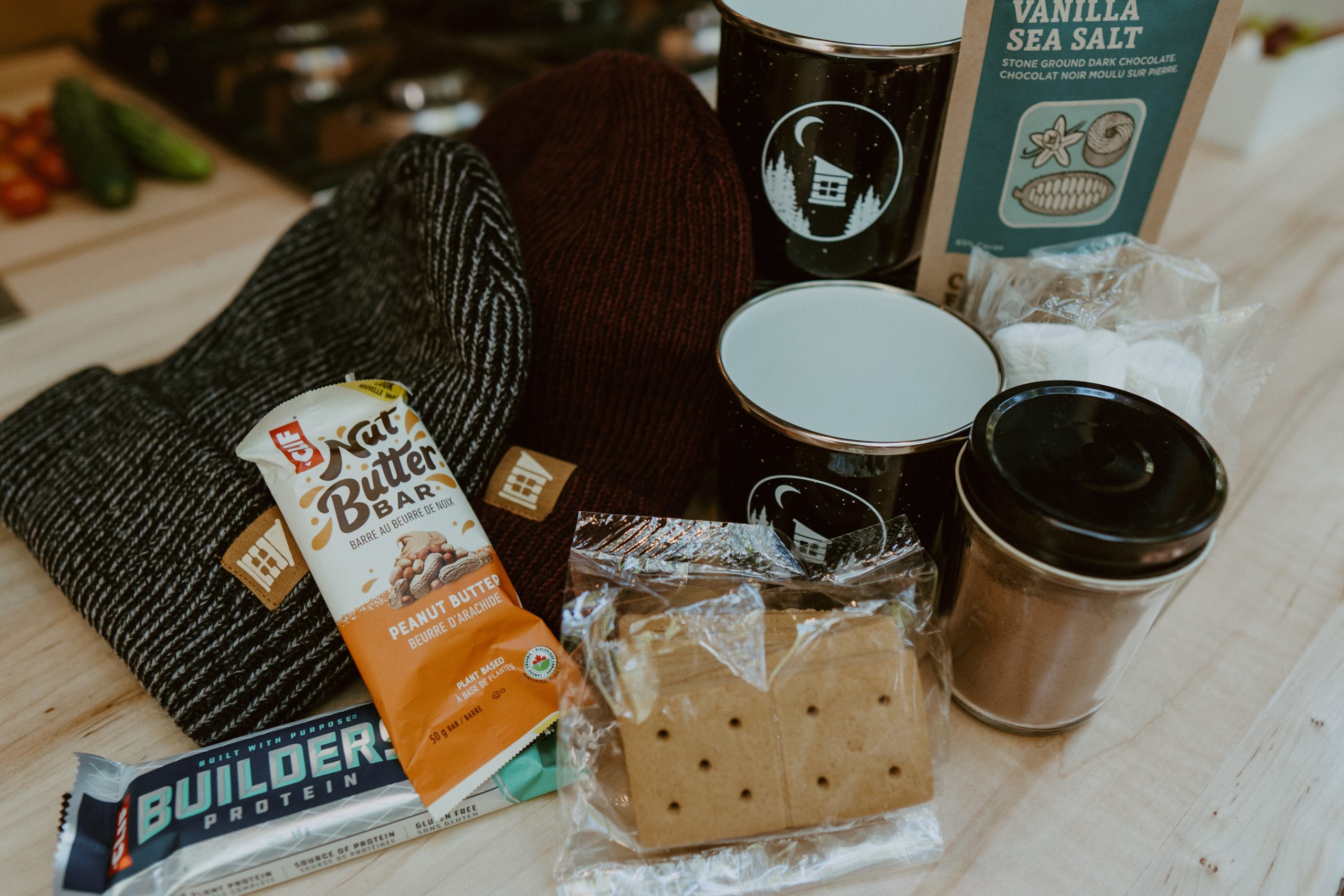 Happy Cabinscaper Kit
Available exclusively at our Lanark County, Haliburton Forest & Muskoka cabins
This is a call to all outdoor enthusiasts, young and old, who want to make the most out of their Cabinscape experience! With all inclusions waiting for you upon your arrival, you will have everything you need to take your campfire game to the next level.
This kit is a perfect fit for those looking to build a classic (and easy!) campfire and features the following items:
Two Cabinscape ribbed trail toques from our winter collection
Two keepsake Cabinscape classic camping mugs
Original recipe hot chocolate mix from our local partners
A custom s'mores kit for two complete with graham crackers, marshmallows, & fair trade chocolate
Two energy bars for trail snacking compliments of CLIF Bar
CABINSCAPE's hardcopy "How to Build the Perfect Campfire" guide that includes unique fire building techniques to challenge new and experienced campers alike
Four fire starters to help you make your evenings lit
Price is $105CAD (or $55CAD without trail toques) and can be added to your cart during booking.
For inquiries contact bookings@cabinscape.com