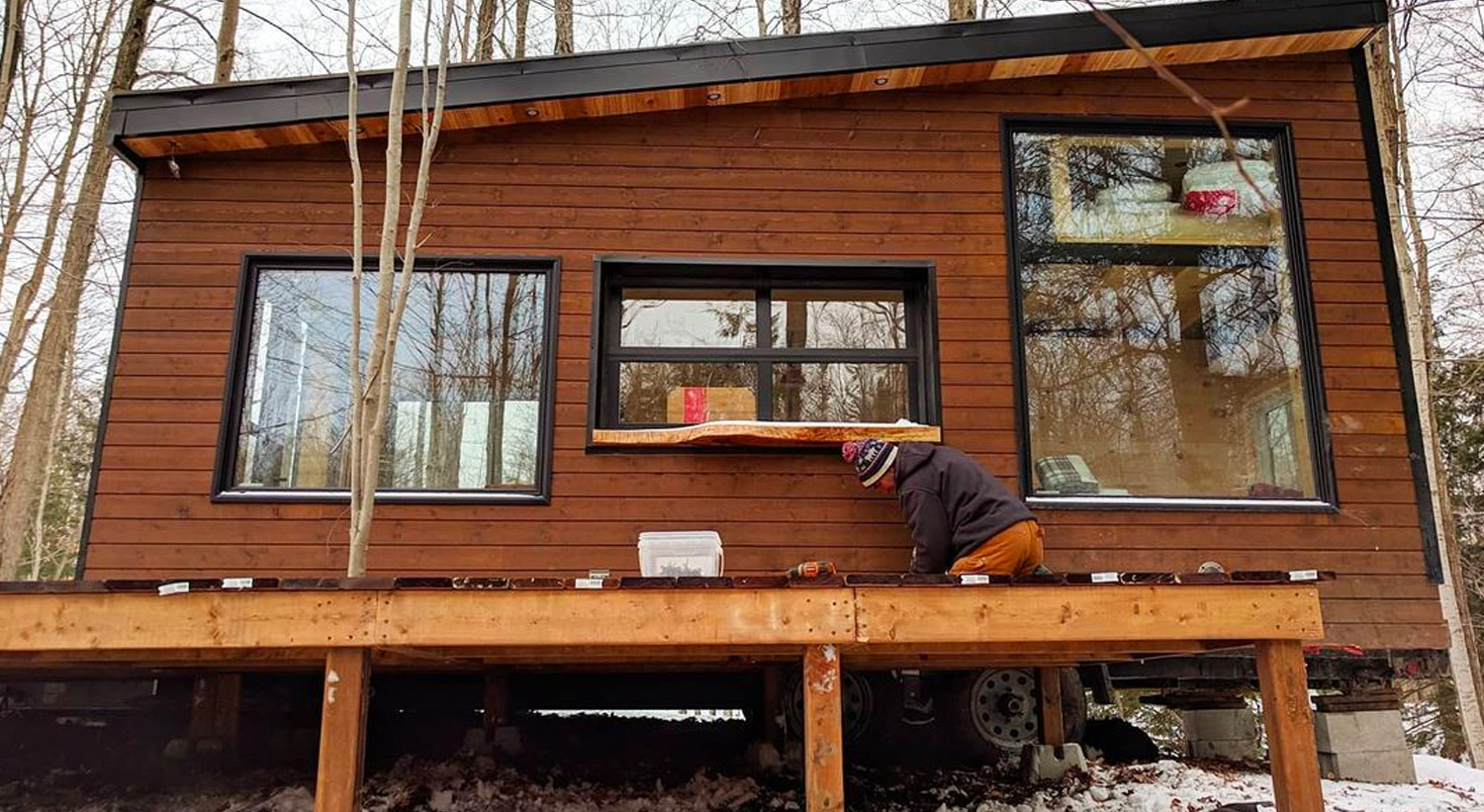 Clinton, ON (1 Position) | Haliburton, ON (3 Positions)
Job Description
Brief Job Summary
Cabinscape is looking for a motivated, crew to assist in the day to day construction of Cabinscape cabins. This will primarily include carpentry work but familiarity with wiring, plumbing and general methods of home construction are an asset.
Duties + Responsibilities
-Assistance with framing, cladding and interior finishing
-Fabrication of shelving, trim and interior finishes
-Reading from architectural drawings to complete a full build
-Understanding of all aspects of home building
-Being responsible for tool and site organization
-Picking up or ordering materials/lumber/supplies for construction
-Construction site, shop clean-up and maintenance
-Positive, productive, team player
Requirements + Qualifications
-Basic knowledge of wiring, plumbing, and electrical systems (solar power / 12v wiring a plus)
-Experience working with a wide variety of tools
-Ability to read and utilize technical manuals and drawings
-Excellent communication and interpersonal skills
-Friendly and hospitable
-General passion for creative problem-solving
-Digitally competent with access to a cell phone
-Have a valid drivers' license
Schedule
-Full time contract position (future possibility of salary)
Compensation + Perks
-Weekly or hourly pay to be based on experience
-Free cabin accommodations! We want you to know our cabins inside and out. This means staying over at our cabins and getting the full Cabinscape experience.
Expected start date: 2021-03-15
Job Types: Full-time, Contract
Salary: $20.00-$30.00 per hour
---
Apply