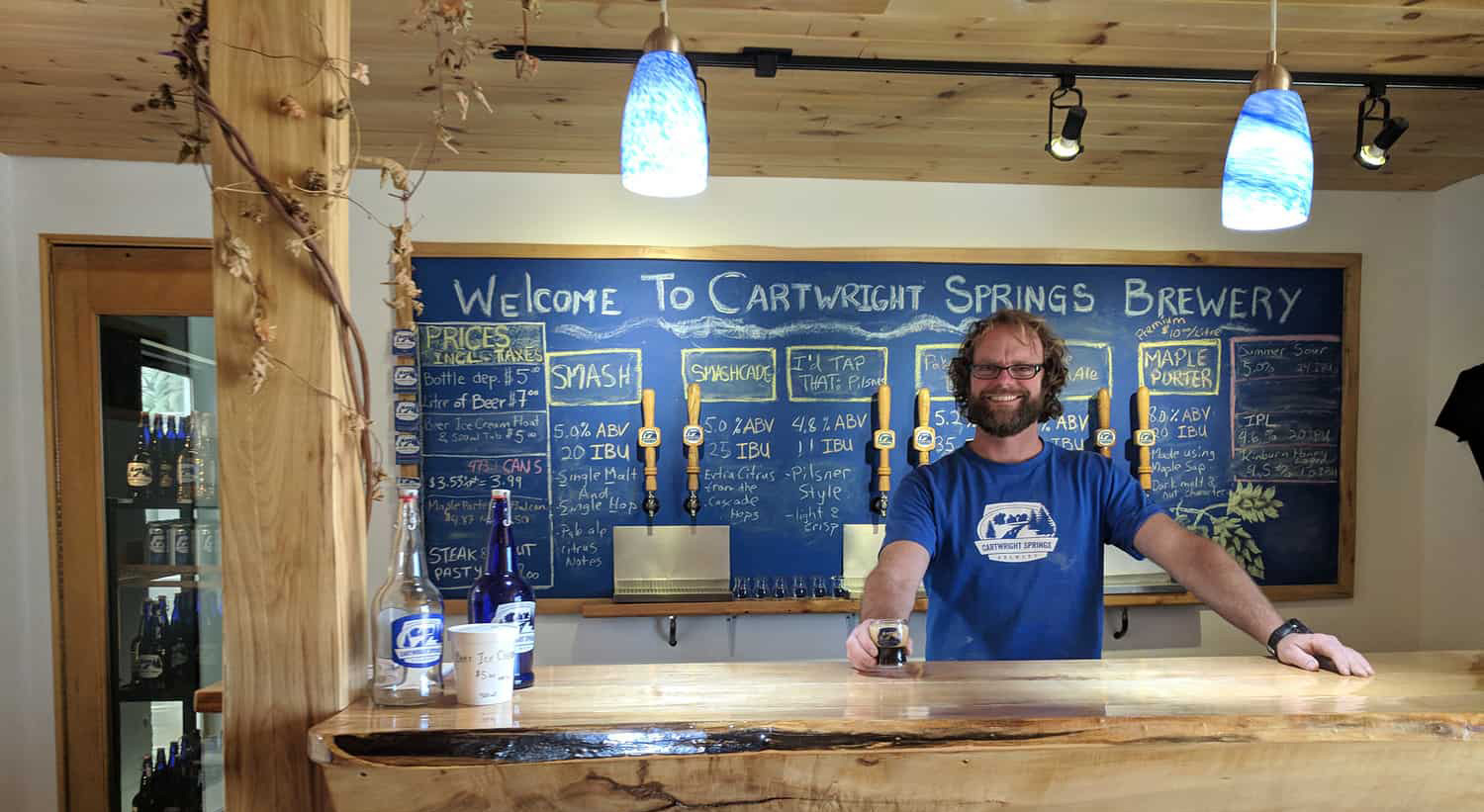 Brewery Tour
Available exclusively at our Joni cabin
Experience all our Joni Cabin has to offer, and join local craft beer expert, Andre Rieux, for a personal tour for two of the on-site brewery, Cartwright Springs. Take a stroll down the forested lane to meet with Andre for a one-hour exploration of the brewery's facilities, from the beer vats to the natural spring. Throughout the tour, guests will enjoy samples of delicious artisan spring beers and maple porters, with a special treat at the end: a boozy ice-cream float, featuring beer ice cream in a glass of Crème Brûlée Stout.
Price is $30CAD for two guests and must be added to your cart during booking for eligible dates. For inquiries contact bookings@cabinscape.com
Available for 2021 reservations.
Available at these cabins: